Showcase for your mouthpieces.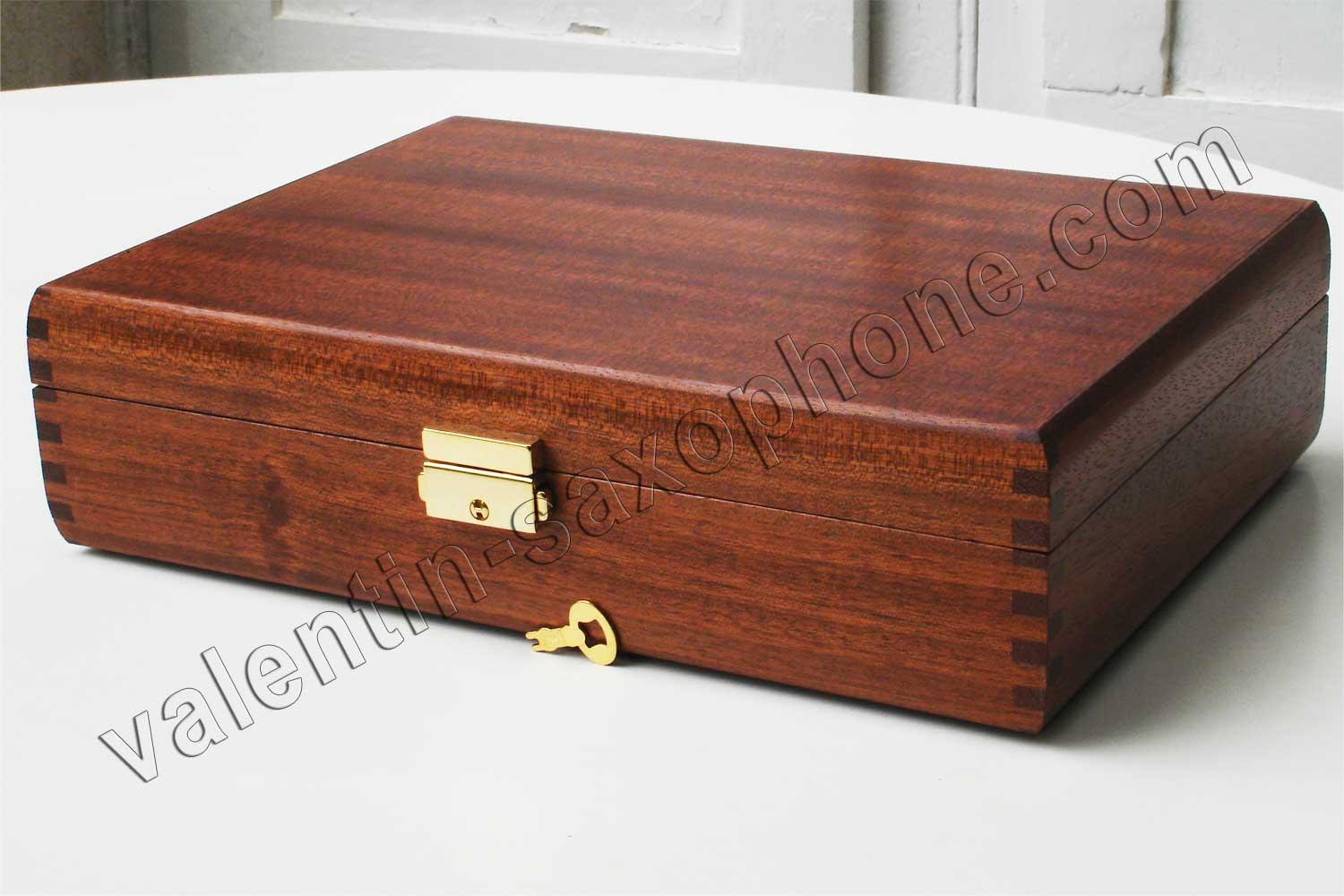 This showcase will highlight your favorite mouthpieces.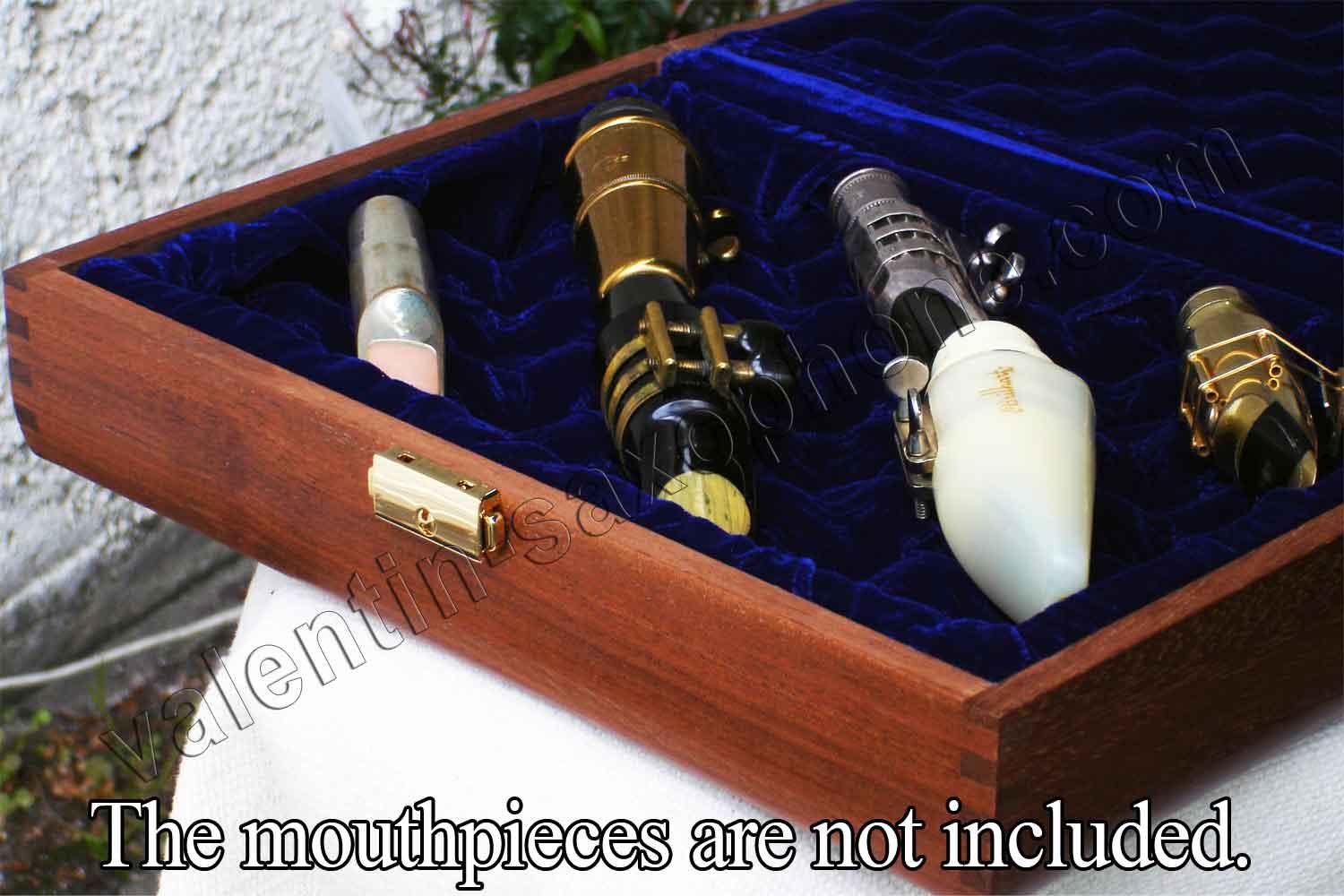 Those cases are designed and handmade by myself.
The box frame is in Mahogany, assembled in finger joint.
This traditional method is known for its strength and lightness.
The top and the bottom are in Mahogany plywood for stability.
The hinge axis is in steel.
The wood is polished with a sweet-scented encaustic, a mix of beeswax, linseed and turpentine. This mix is made by Dominique Hardouin, the best beekeeper and honey producer that I know (cf. "All' Orto Di Alfredo").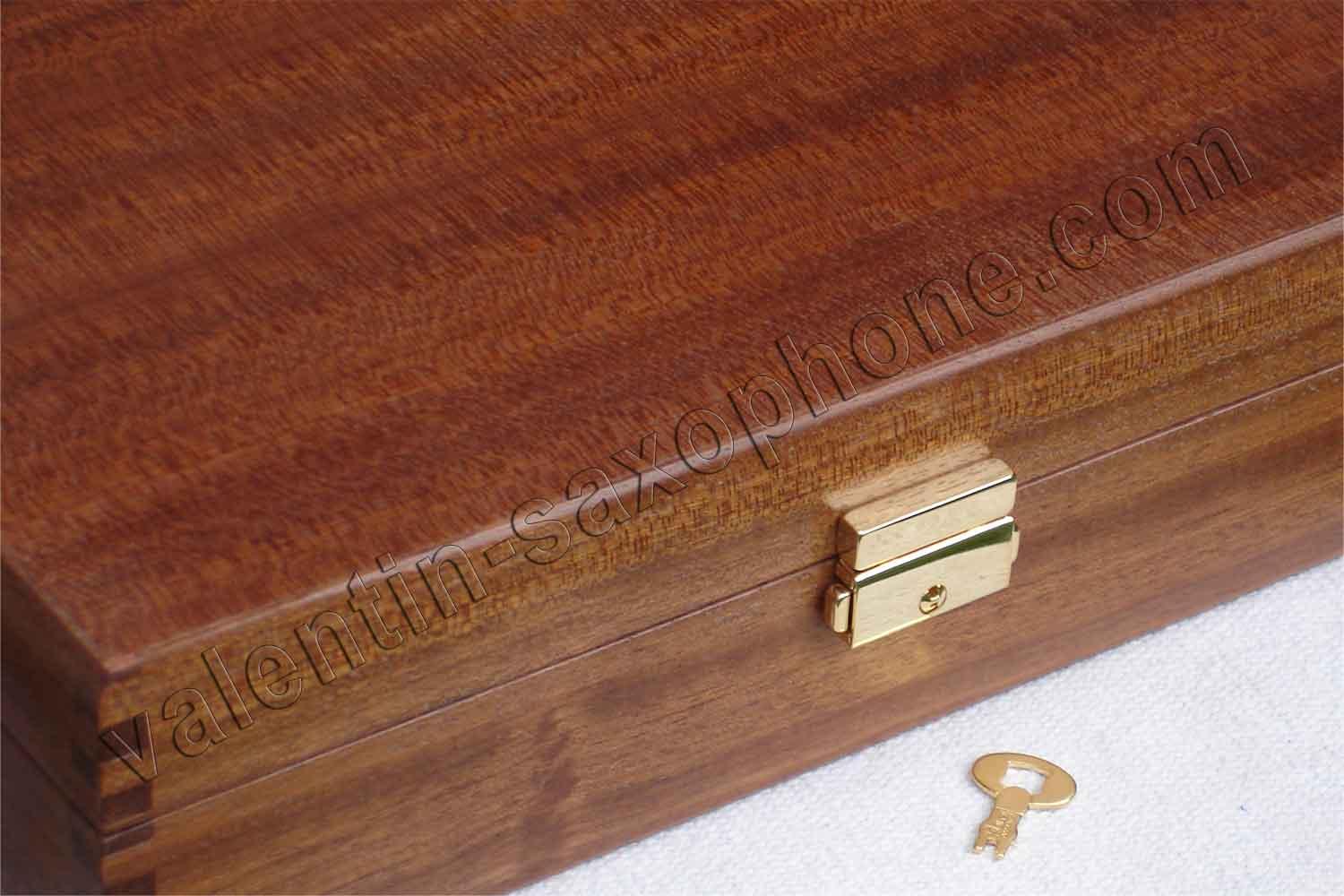 The lock is plated with fine gold.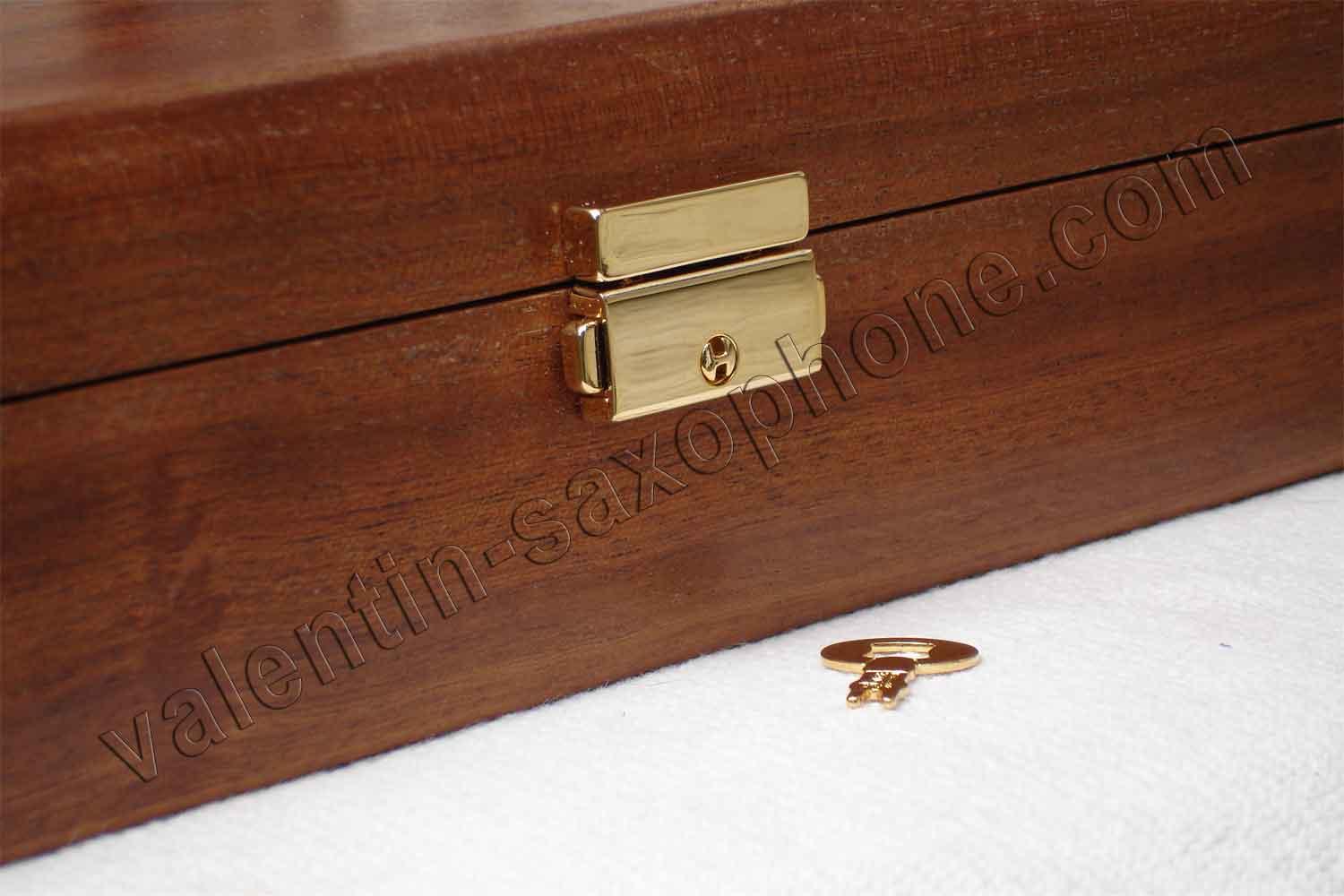 The interior is completely padded with dimpled foam. Flexible, it absorbs all shocks.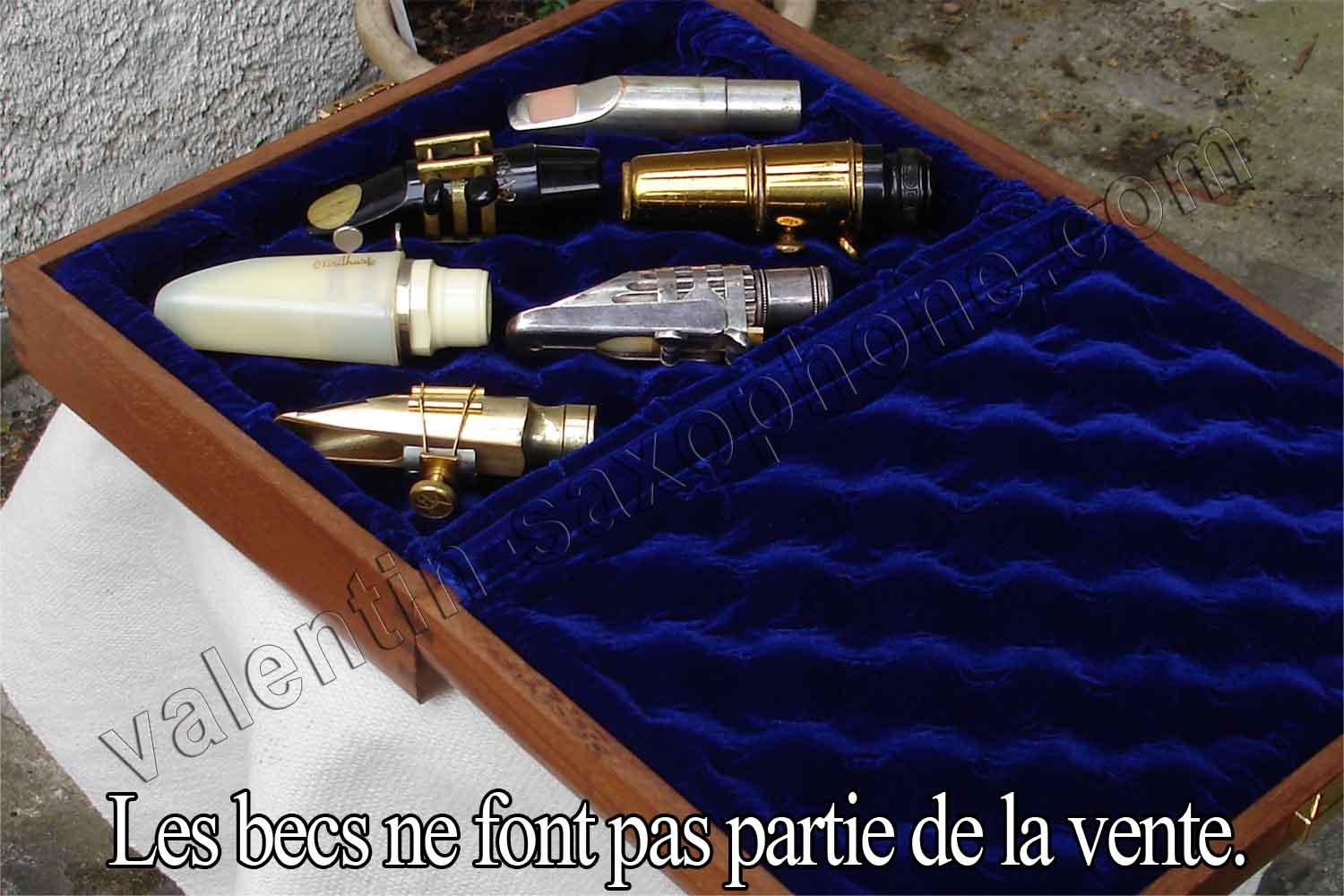 A luxurious extremely soft royal blue velvet completes the internal arrangement.
The sides are padded.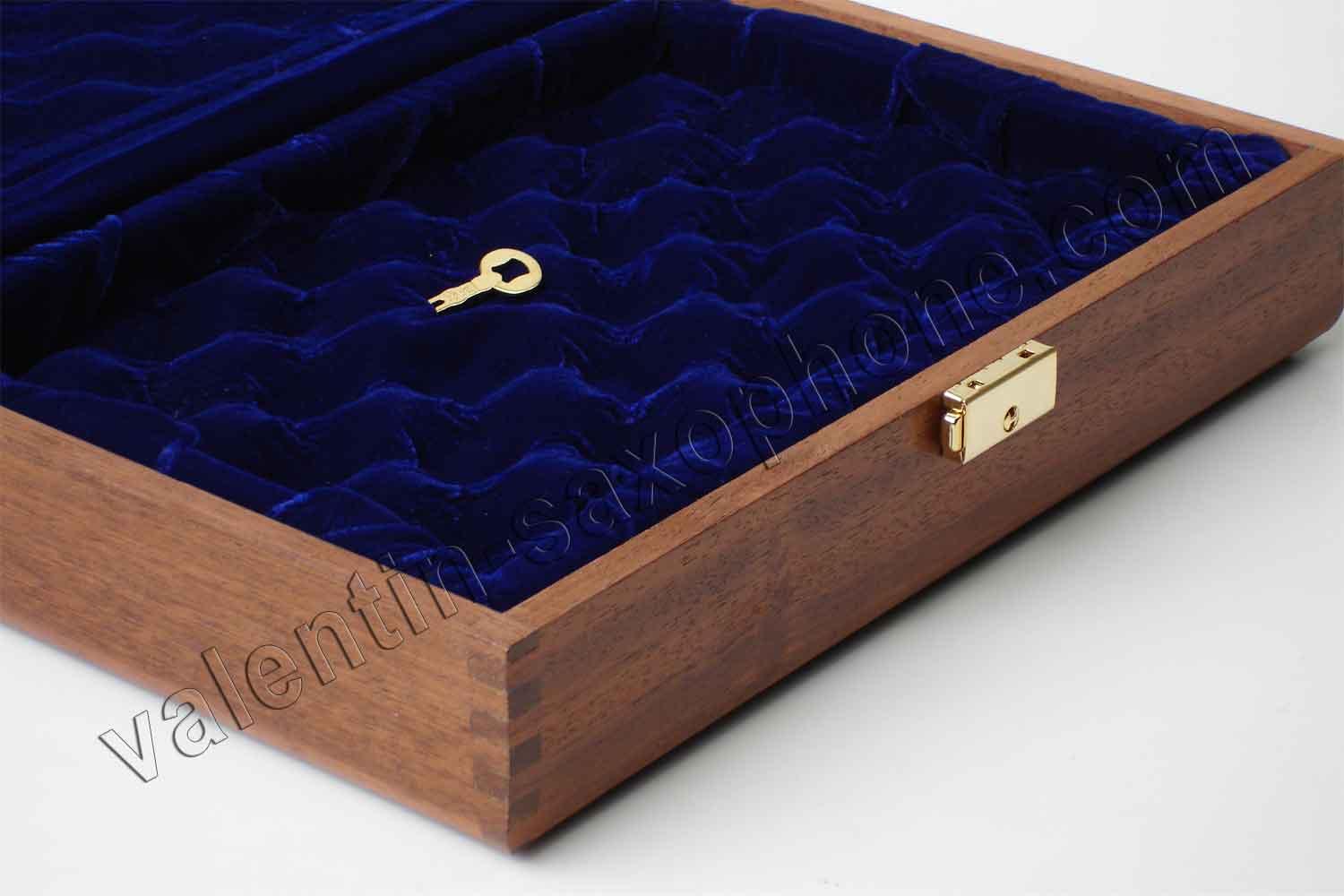 The egg carton foam hold mouthpieces in place. Note that mouthpieces must have their ligature to be blocked when the case is closed.

External dimensions : 300 x 205 x 80mm. Weight: 877g.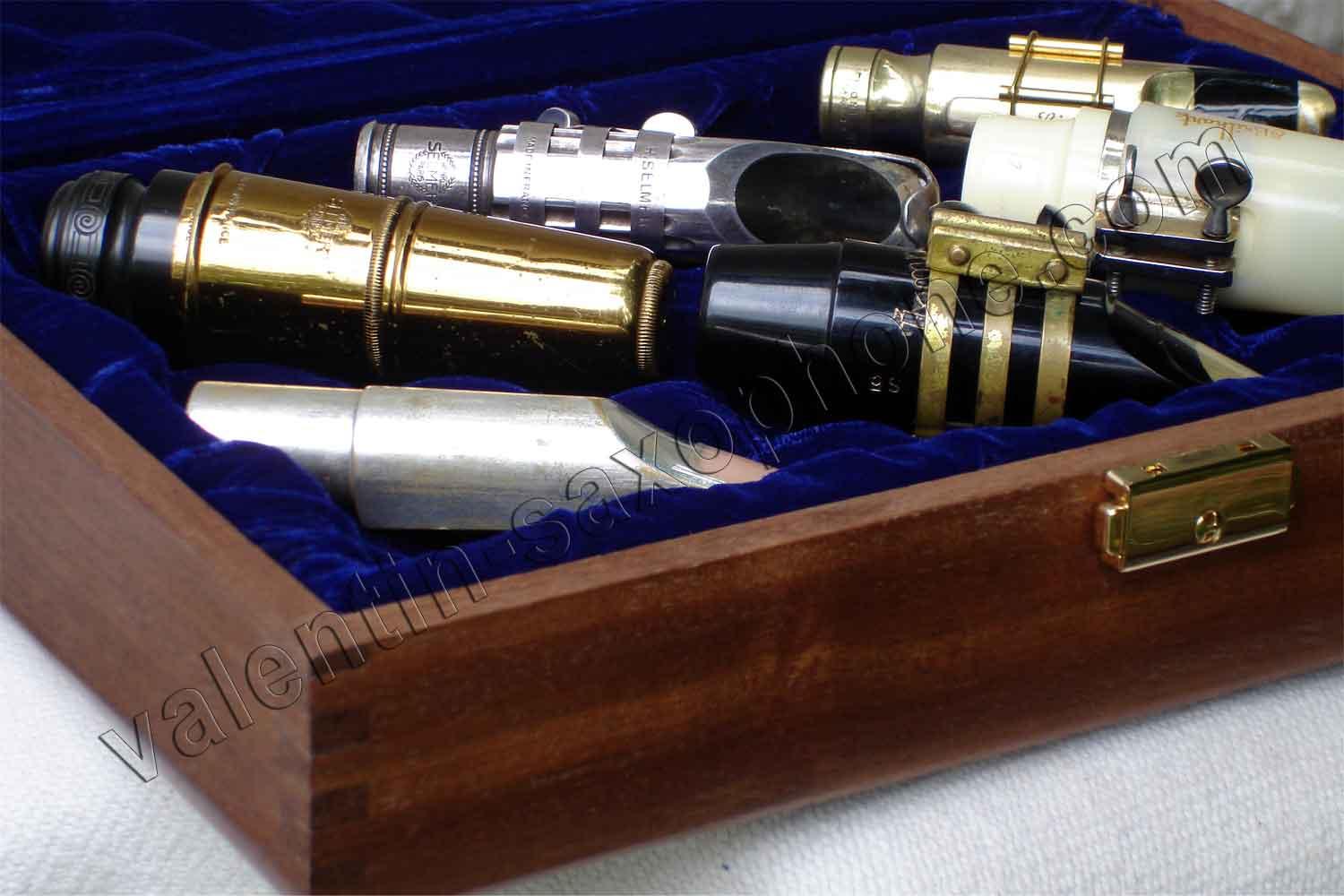 Mouthpiece with ligature and cap maximal height: 50mm.
This case fits 3 baritone mpc or 6 tenor mpc or 7 alto mpc or 10 soprano mpc, but also 8 clarinet mpc or 4 bass clarinet mouthpieces.
Of course, you can mix them.