This Deluxe suitcase keeps your digital recorder safe and secure.
The device is not included in the sale.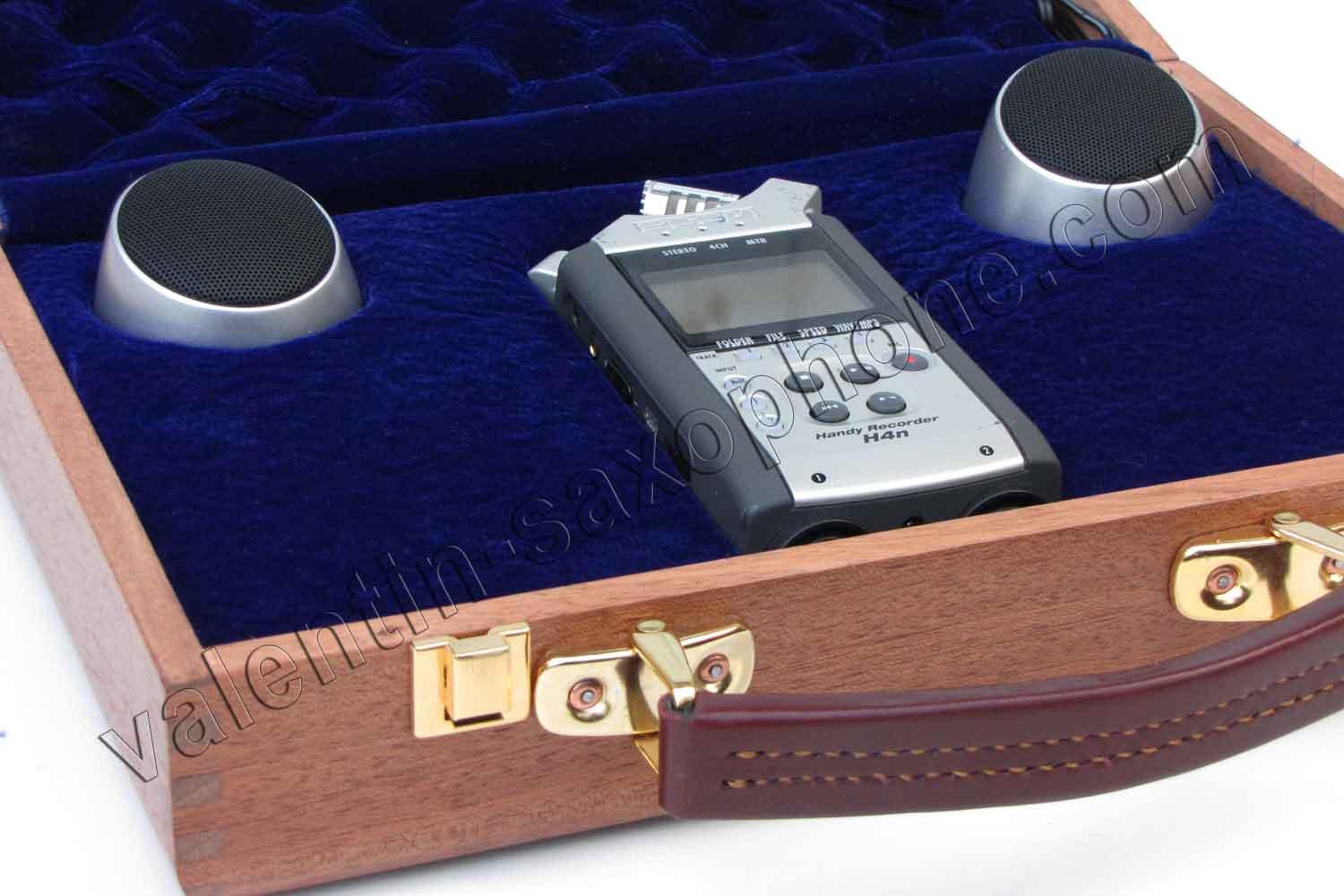 It was made to Claire, singer and composer.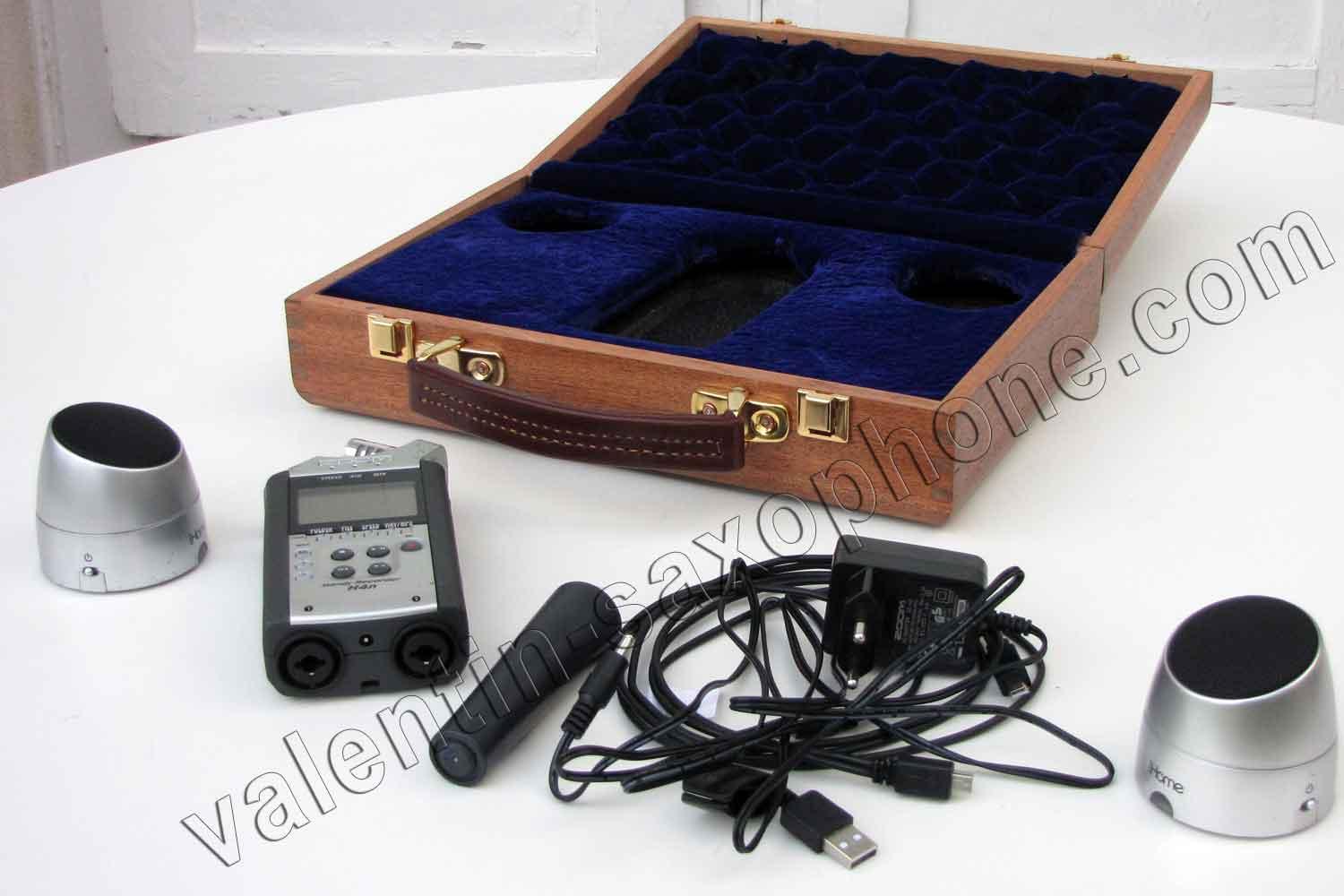 Two levels to store many accessories.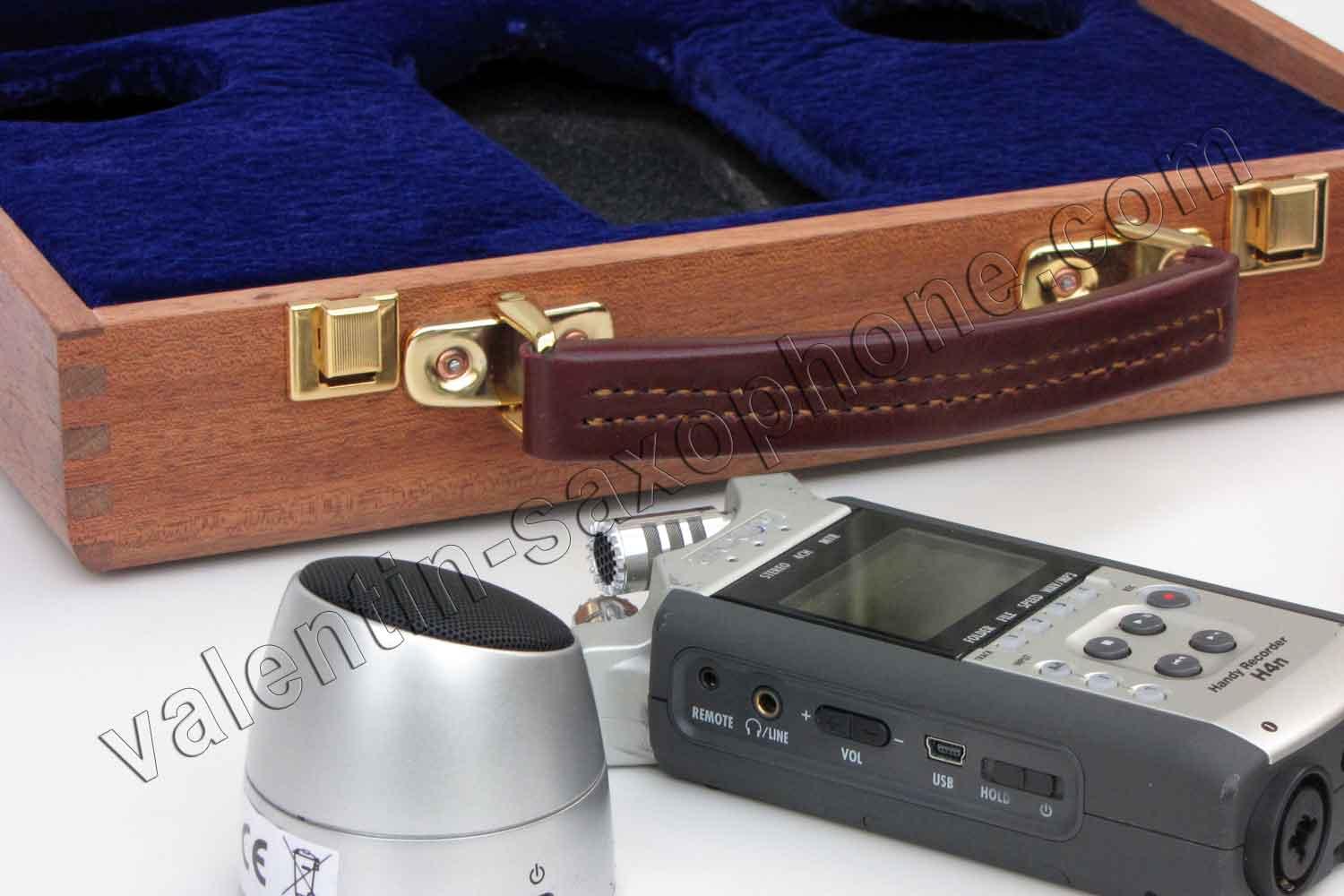 The connectors are placed under the plate velvet. The power supply and the mic stand are housed in the cover.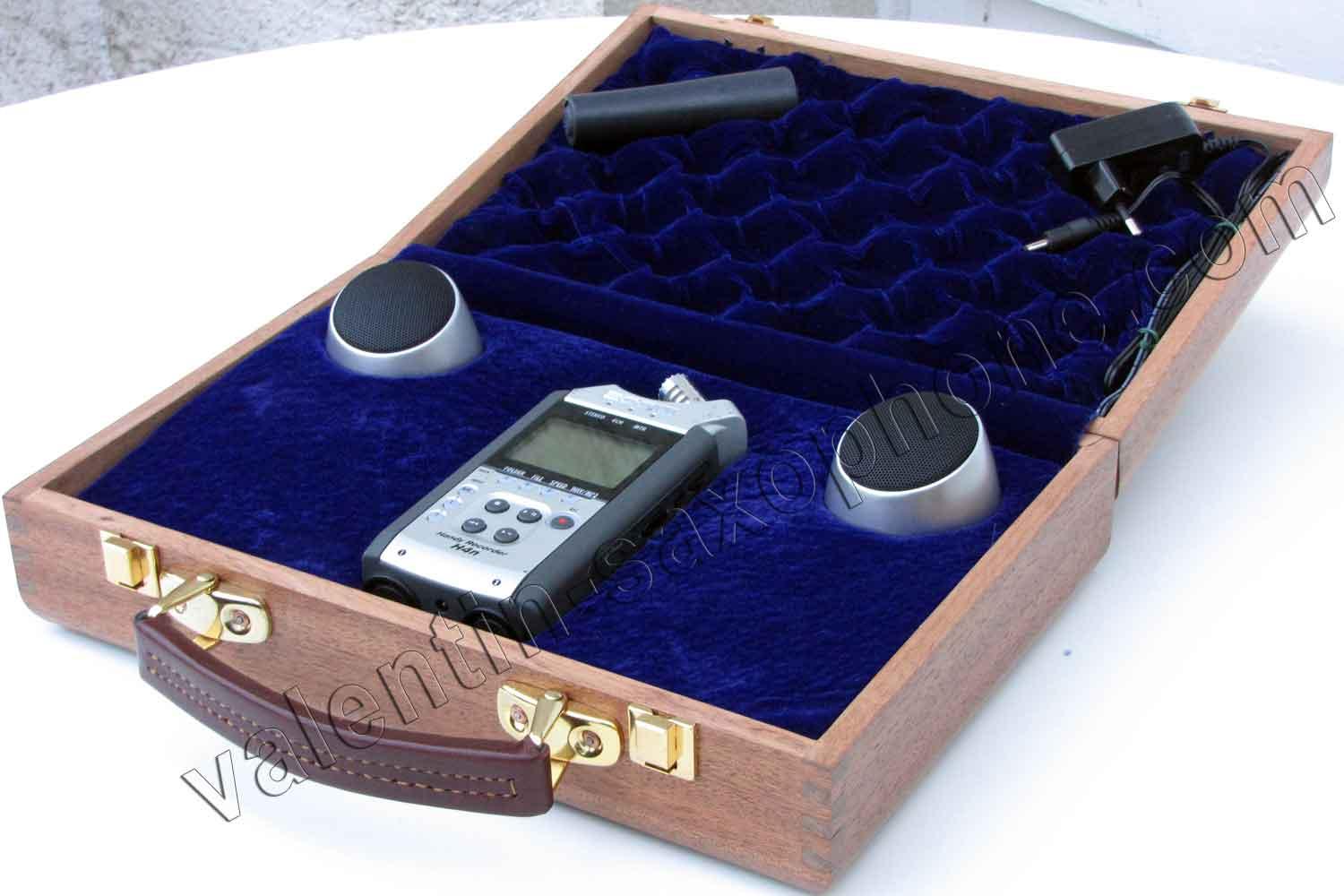 Those cases are designed and handmade by myself.
Thin gold plated latches and deluxe leather handle.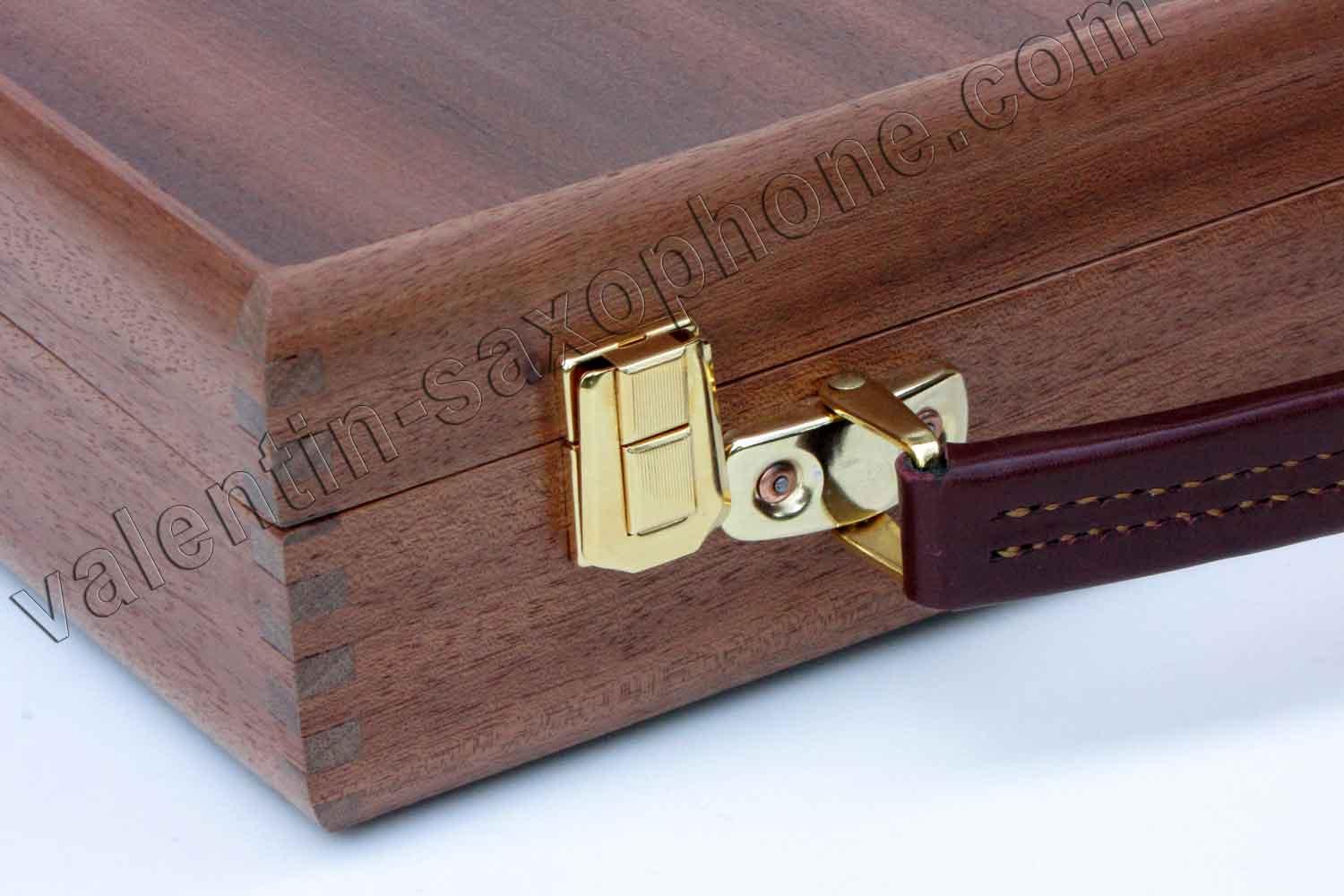 The box frame is in Mahogany, assembled in finger joint.
This traditional method is known for its strength and lightness.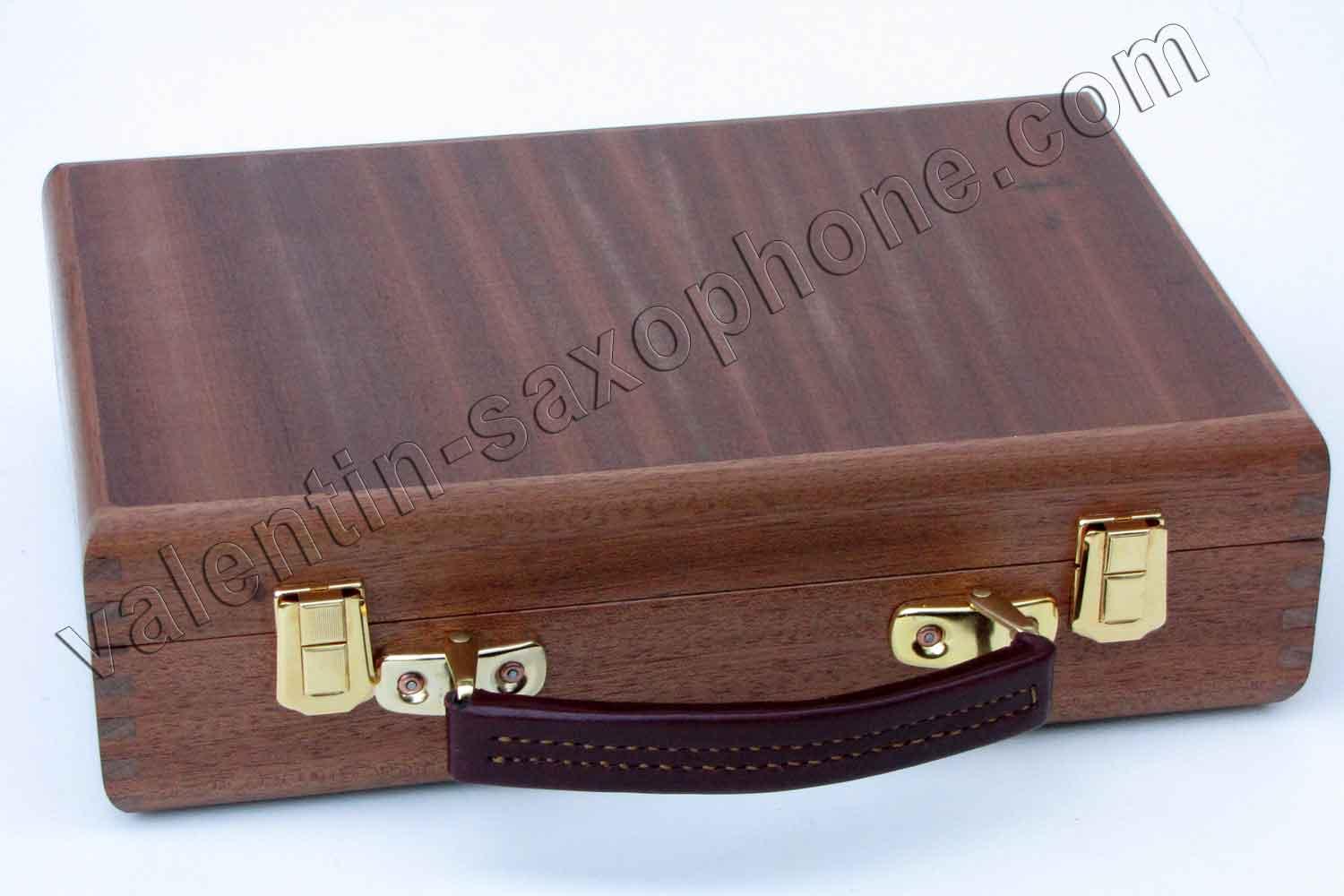 The top and the bottom are in Mahogany plywood for stability.
Water resistant polyurethane varnish.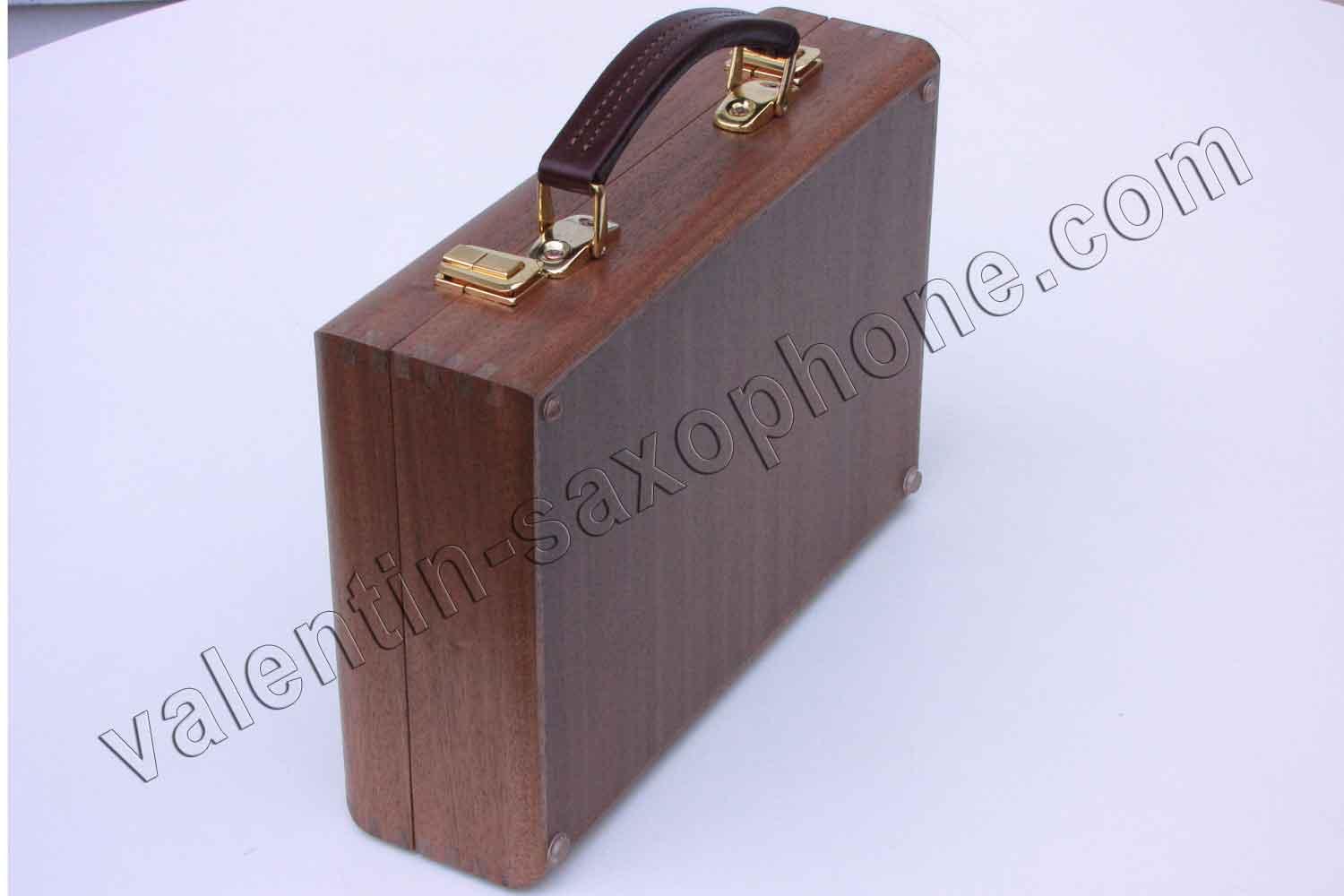 The interior is completely padded with dimpled foam. Flexible, it absorbs all shocks.

I no longer use the blue velvet but colored foam as on suitcase Ref 140310.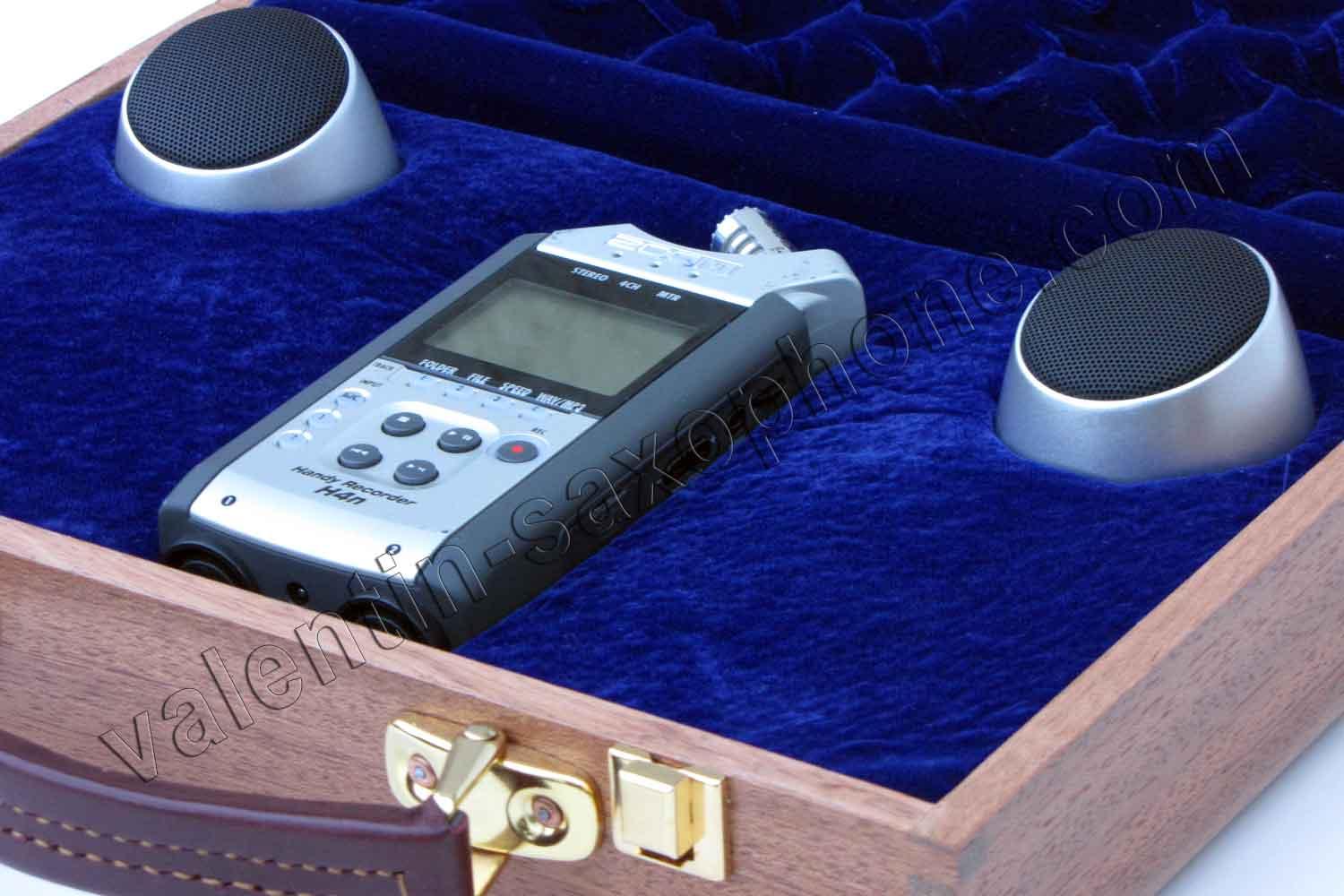 I can customize the internal volume to your needs.
External dimensions : 300 x 200x 80mm.