This suitcase was designed for Alfredo, beekeeper who proposes exceptional honeys.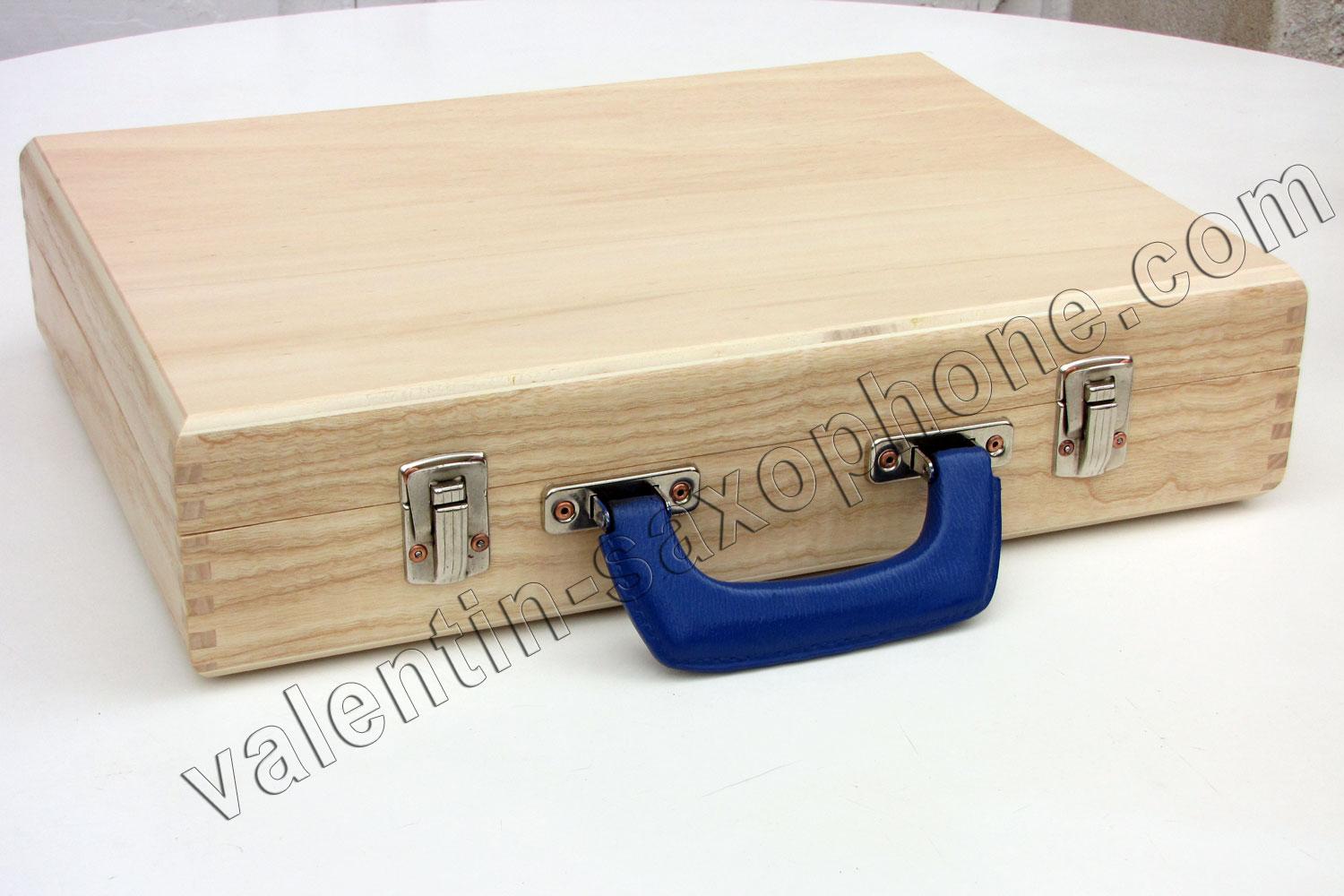 He was looking for a transport case for his Propolis health care products.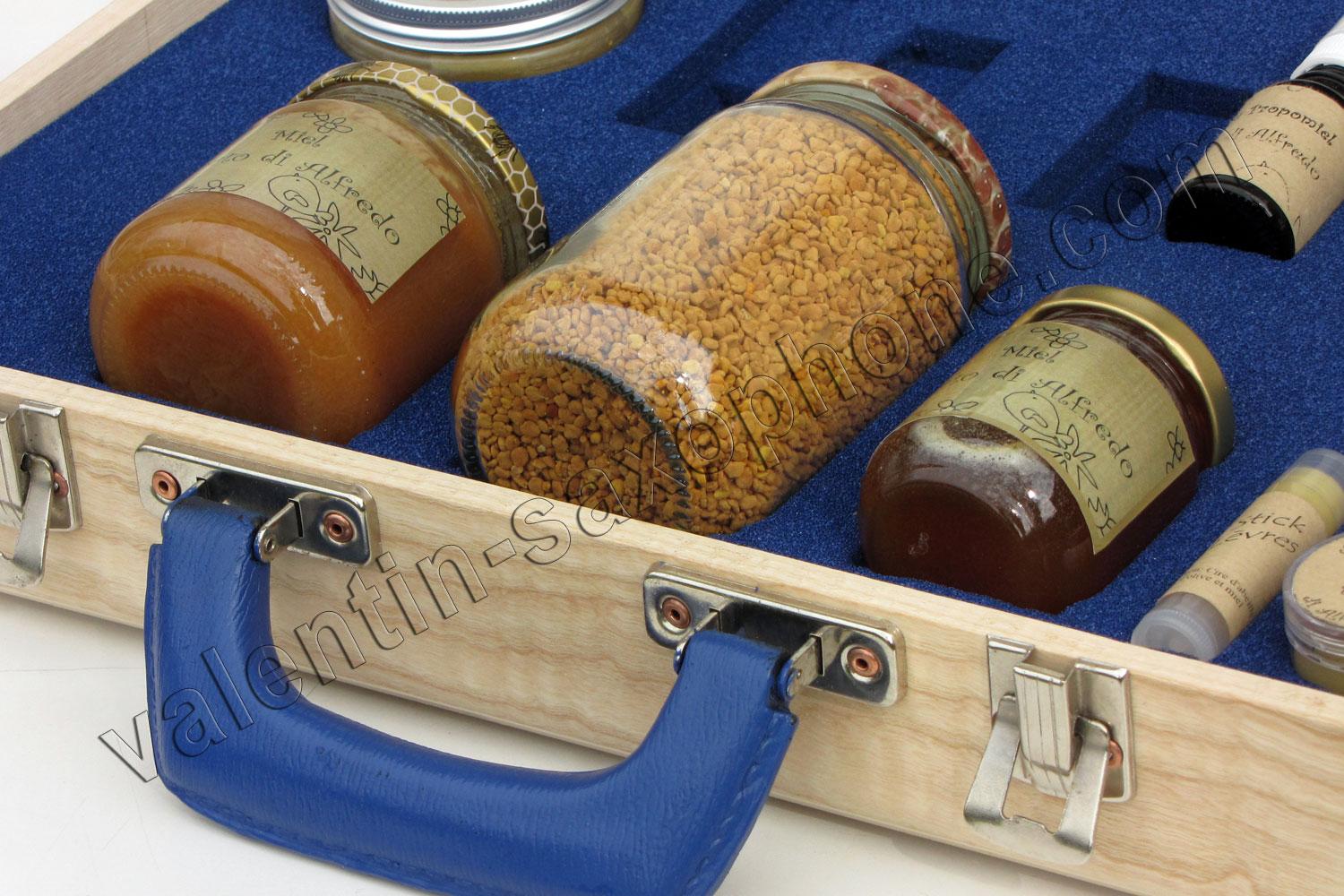 it's also a showcase for a easy installation on the markets in Provence.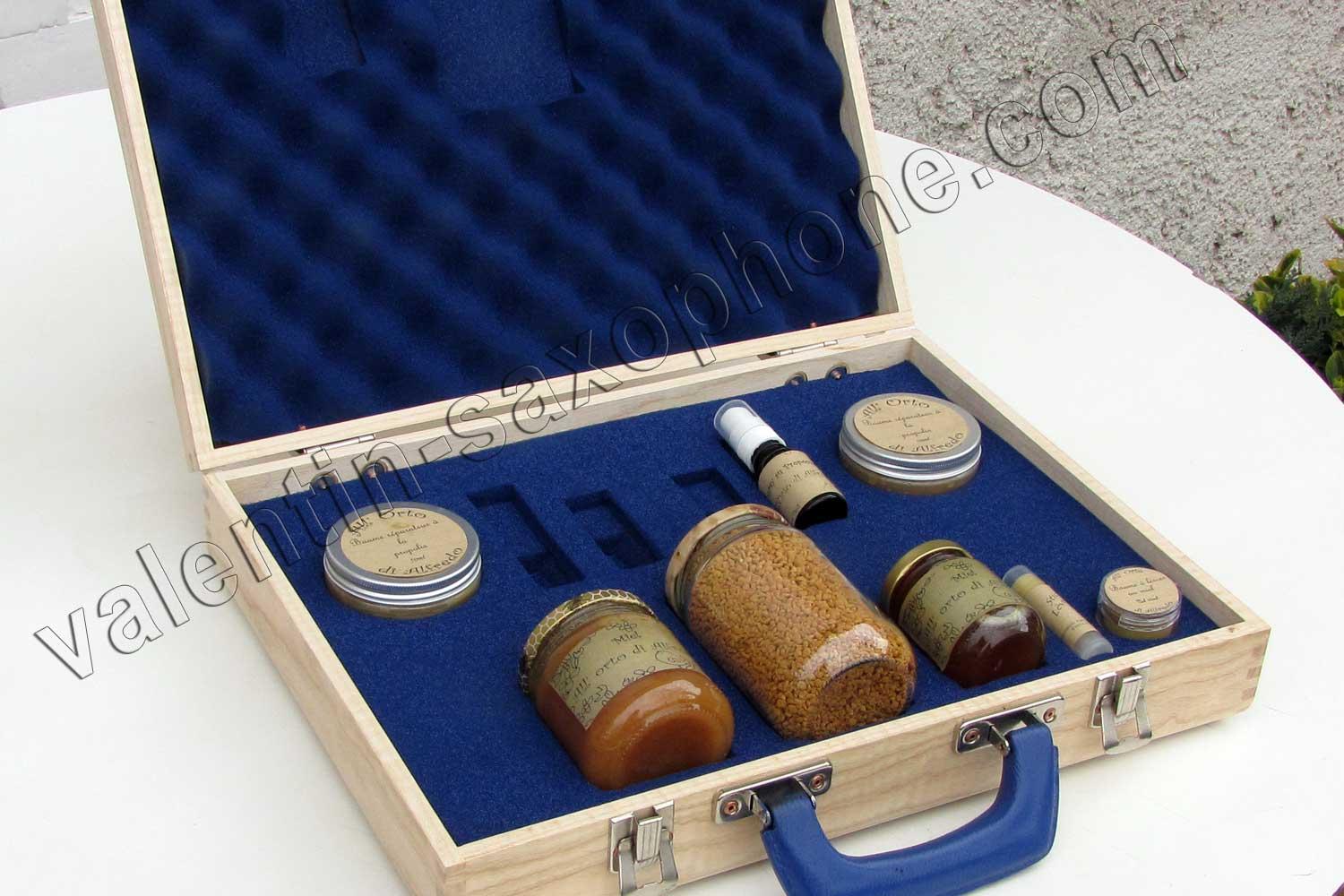 Those showcases are designed and handmade by myself.
Bumper anti-slip feet.
The foam can be customized to fit any object you would like.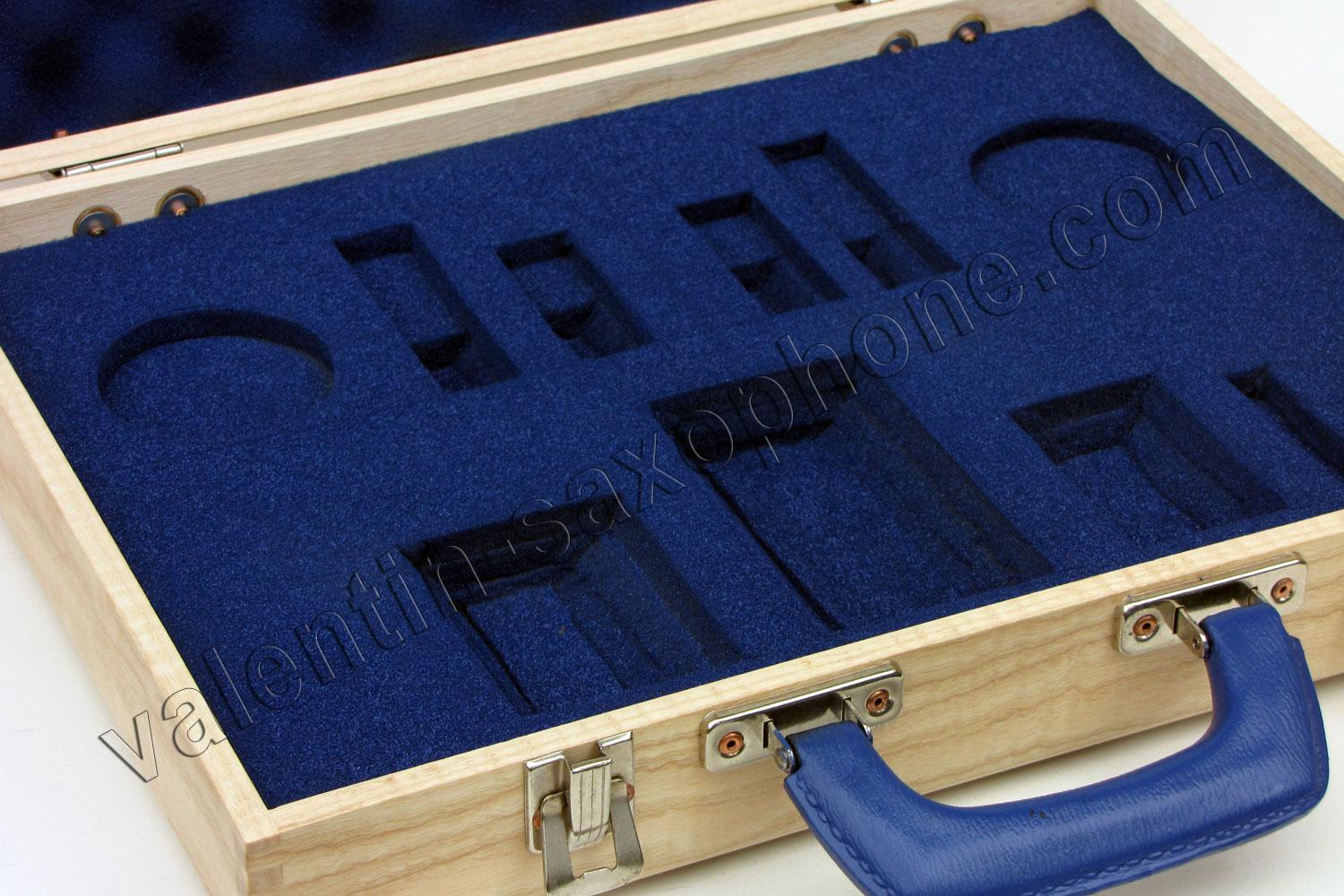 You choose the colour of the foam.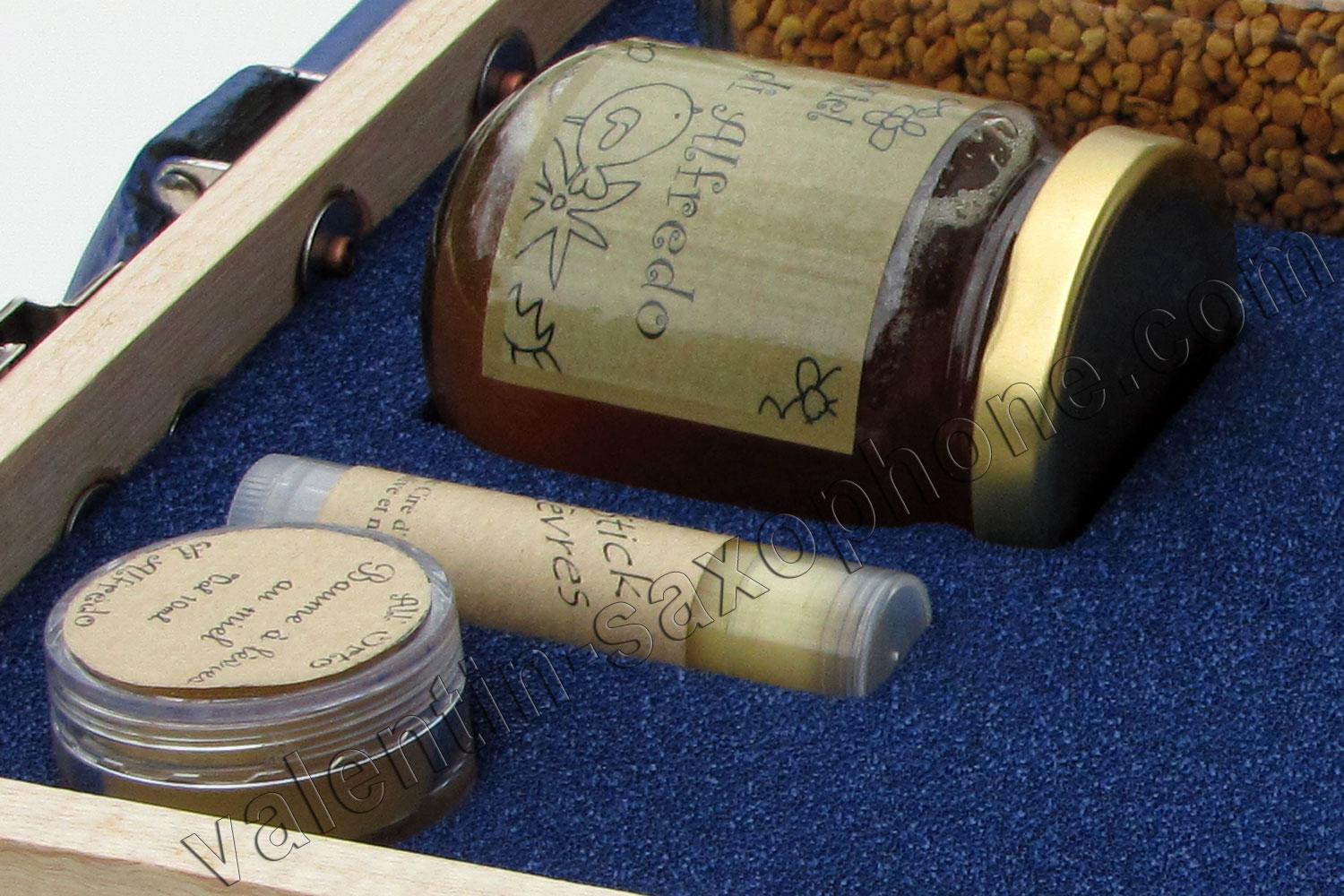 The dimensions, the wood choice and interior design determine the amount of the quote.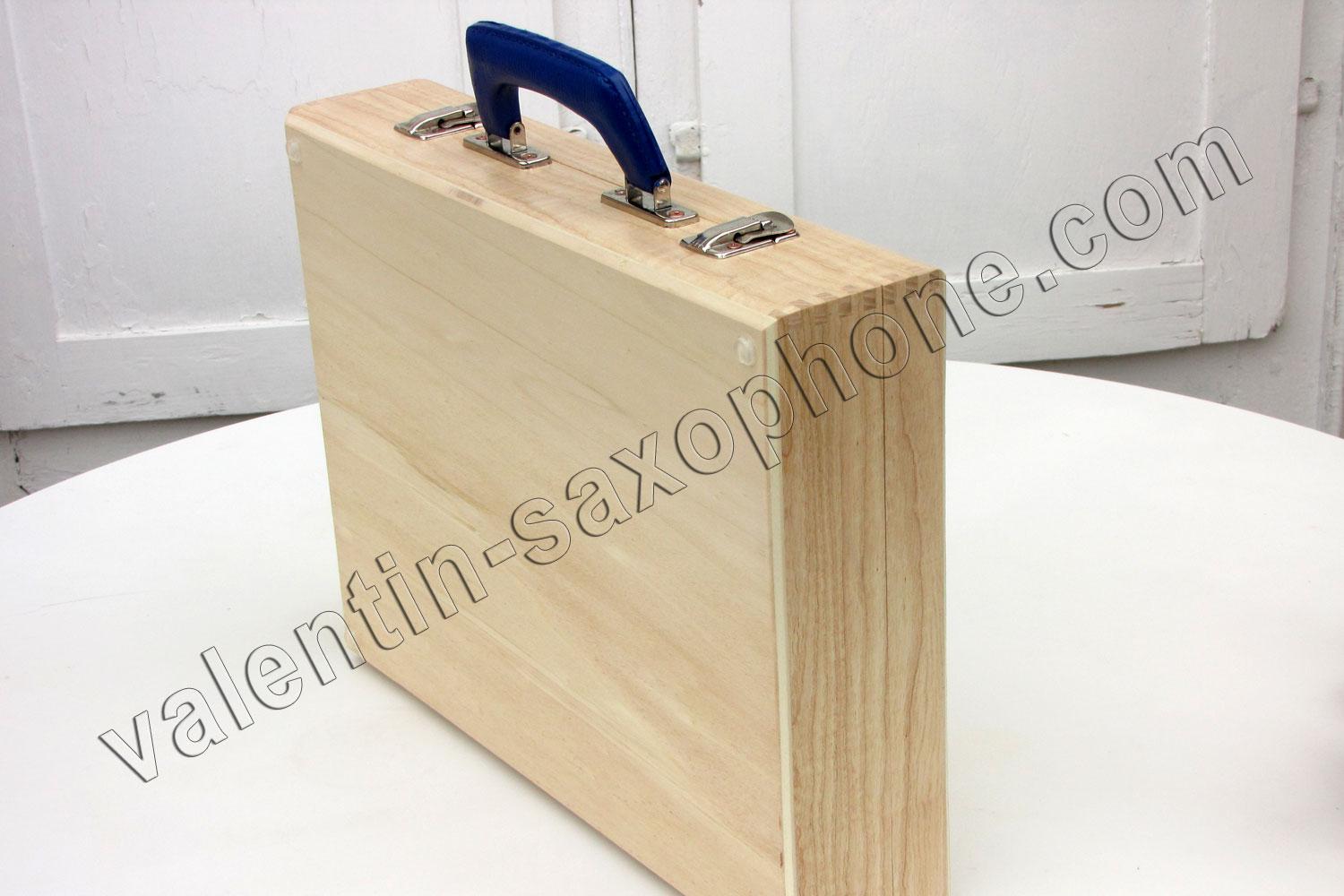 The framework is in Ash tree.
The waves of this marvellous wood and the clasps give Art Nouveau style to this suitcase.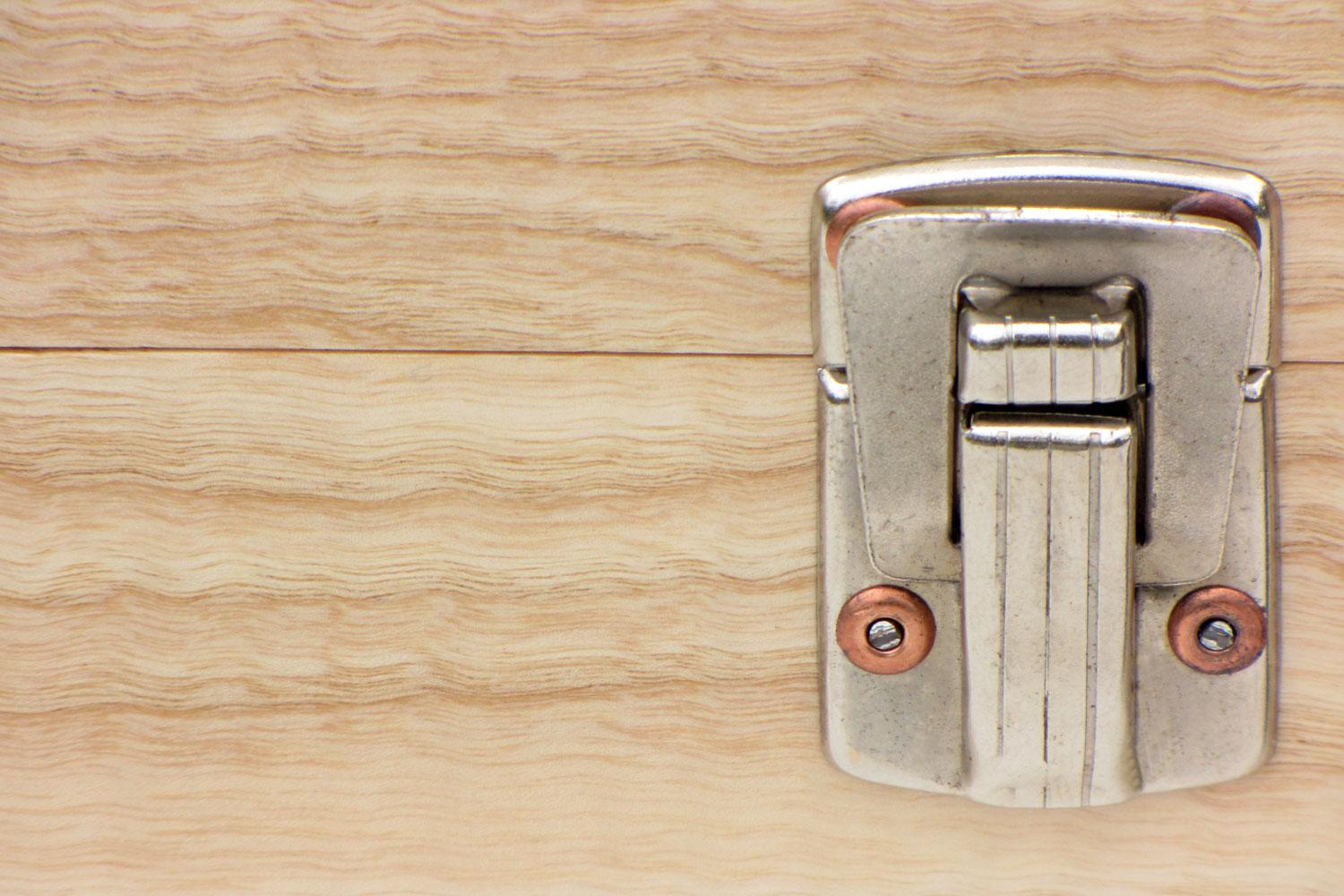 External dimensions : 400 x 300x 80mm.