Diedrik is looking for a pine wood suitcase. I no longer use this fragile wood.

So my proposal is oak. Its white grain is fine with nice patterns.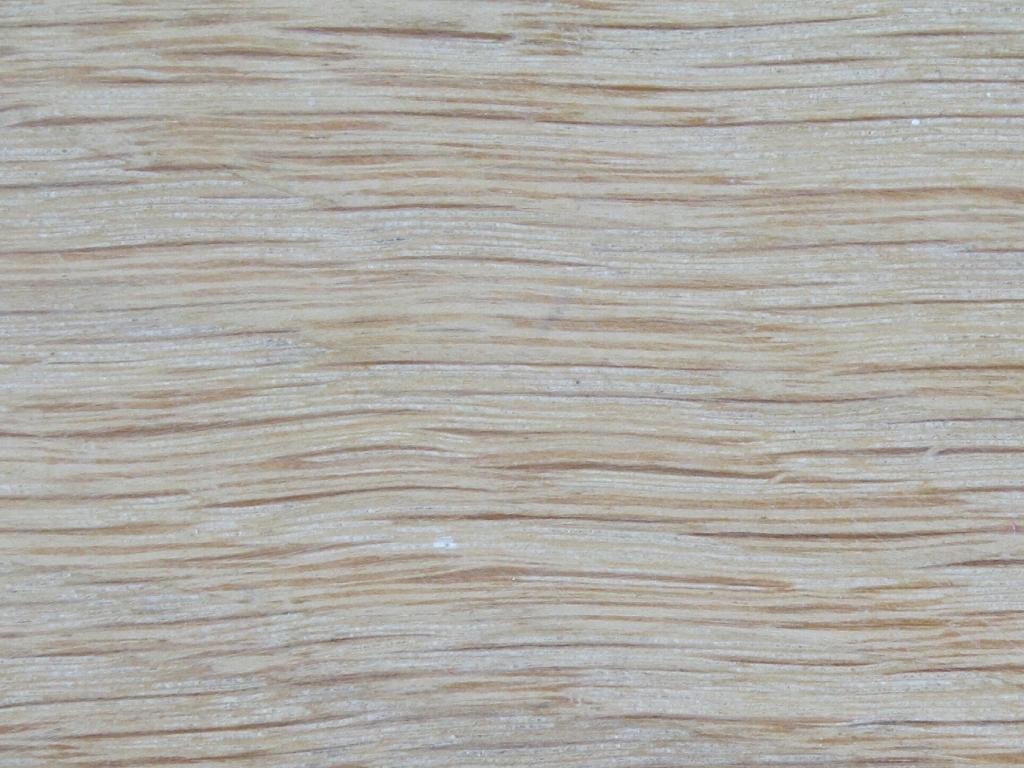 Working it was a pleasure due to sweet honey flavor.

Red velvet is perfect with white wood.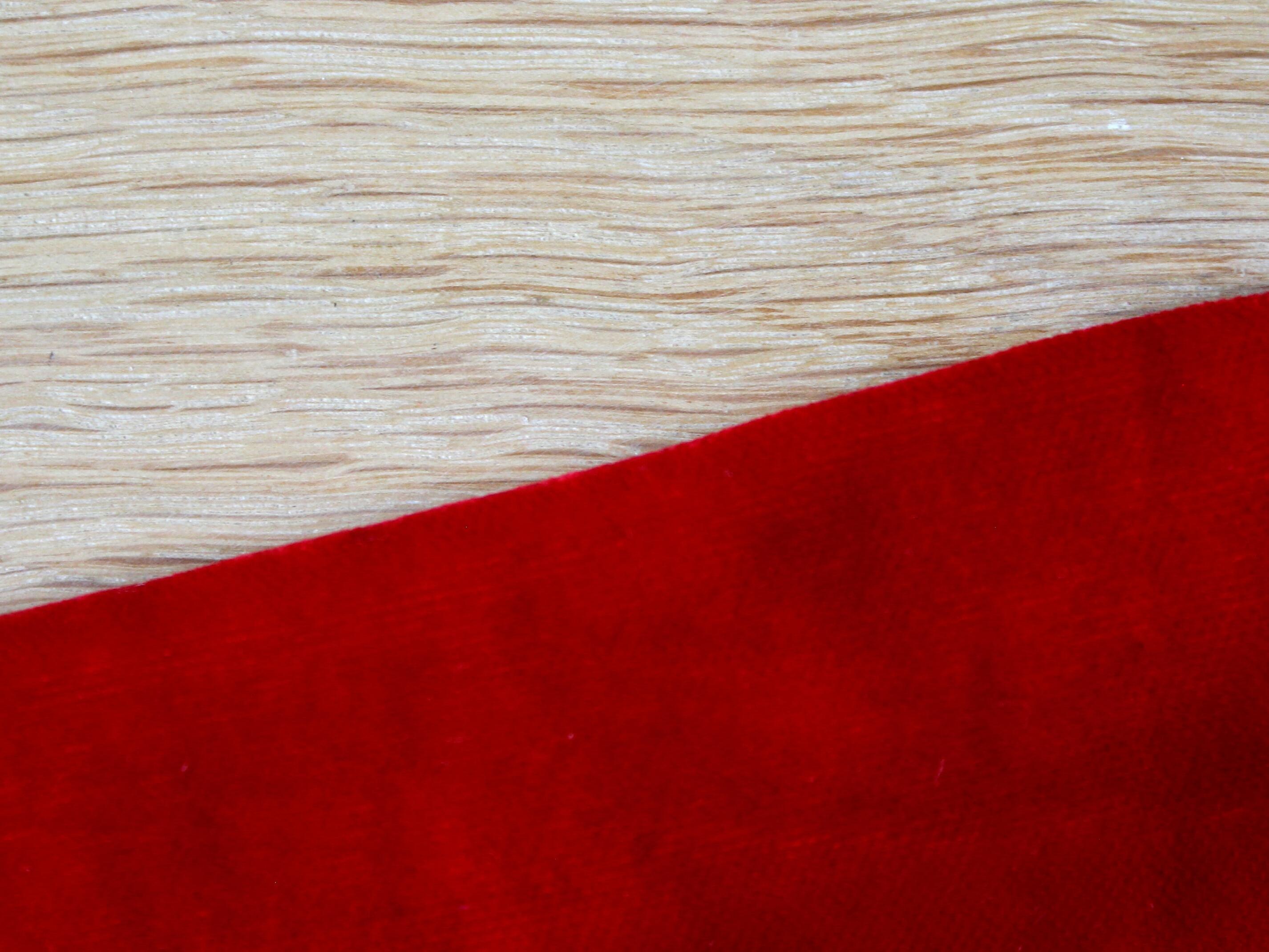 Diedrick wishes a suitcase for 3 alto and 4 tenor mouthpieces.
Well ! there is space for some others.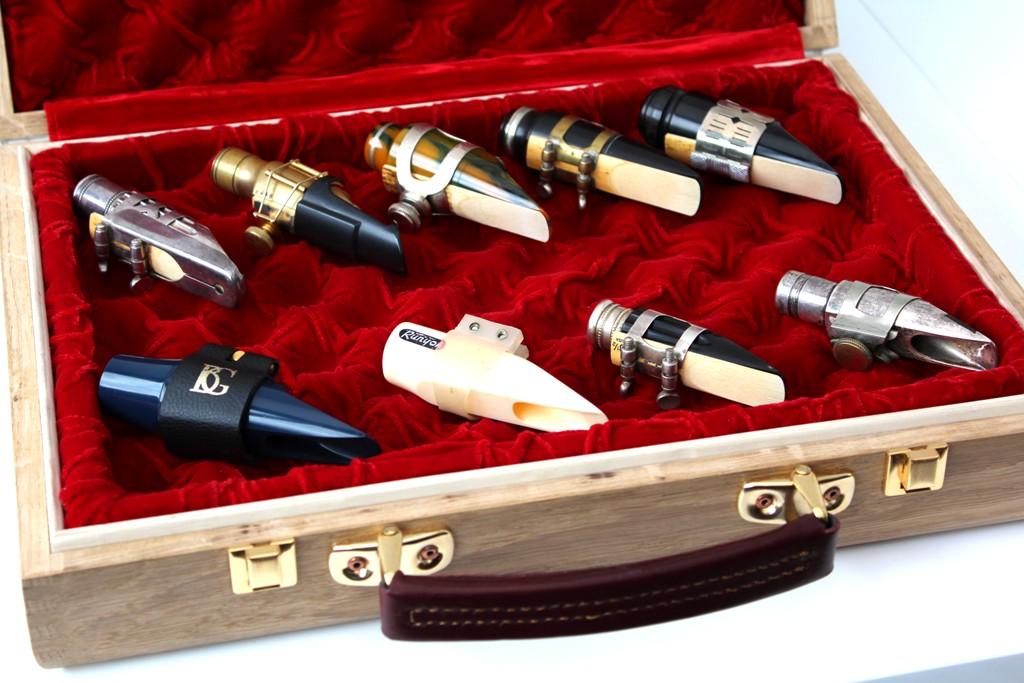 The interior is completely padded with dimpled foam. Flexible, it absorbs all shocks. A luxurious extremely soft red velvet completes the internal arrangement.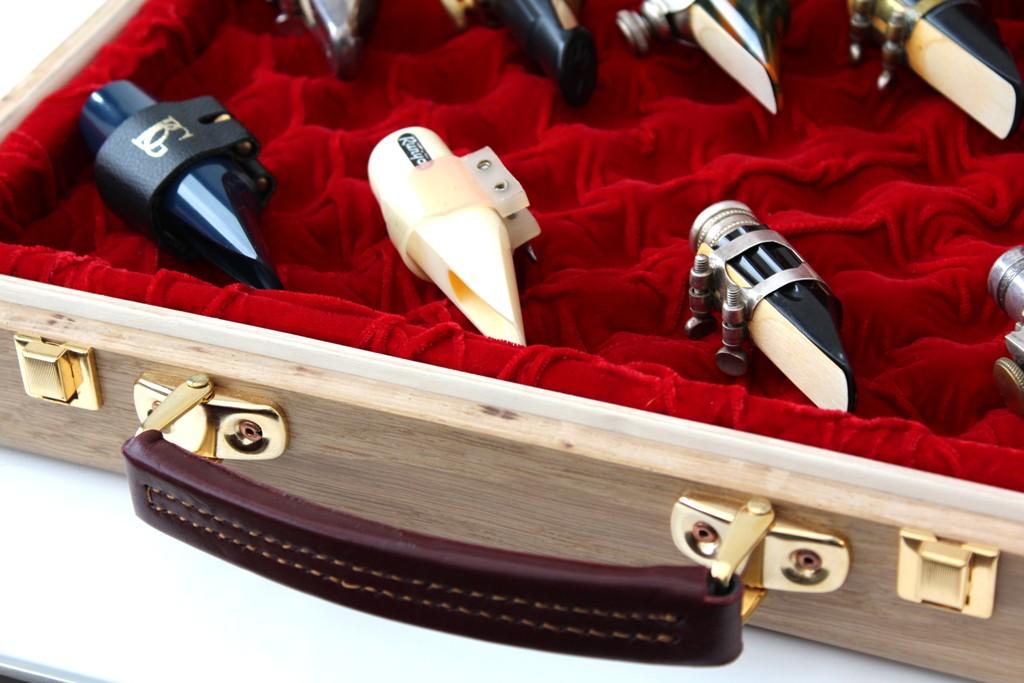 A joint offers a slight tightness and regulates the thermal shocks caused when you go out of a heated room in winter.

Babies in a cradle.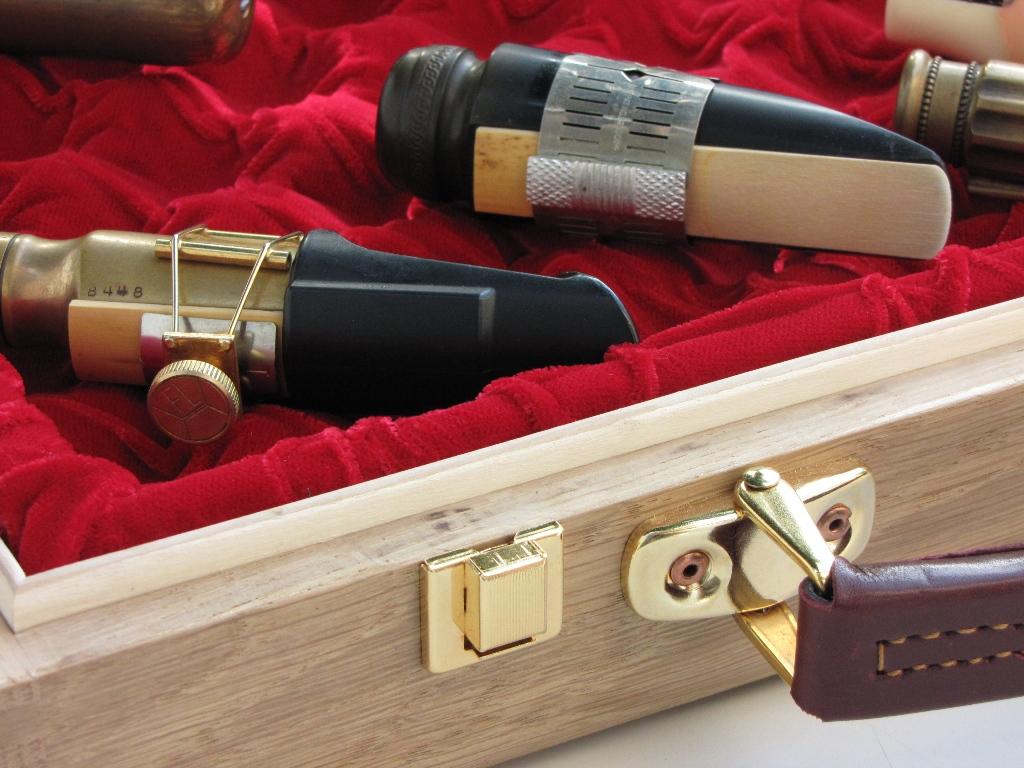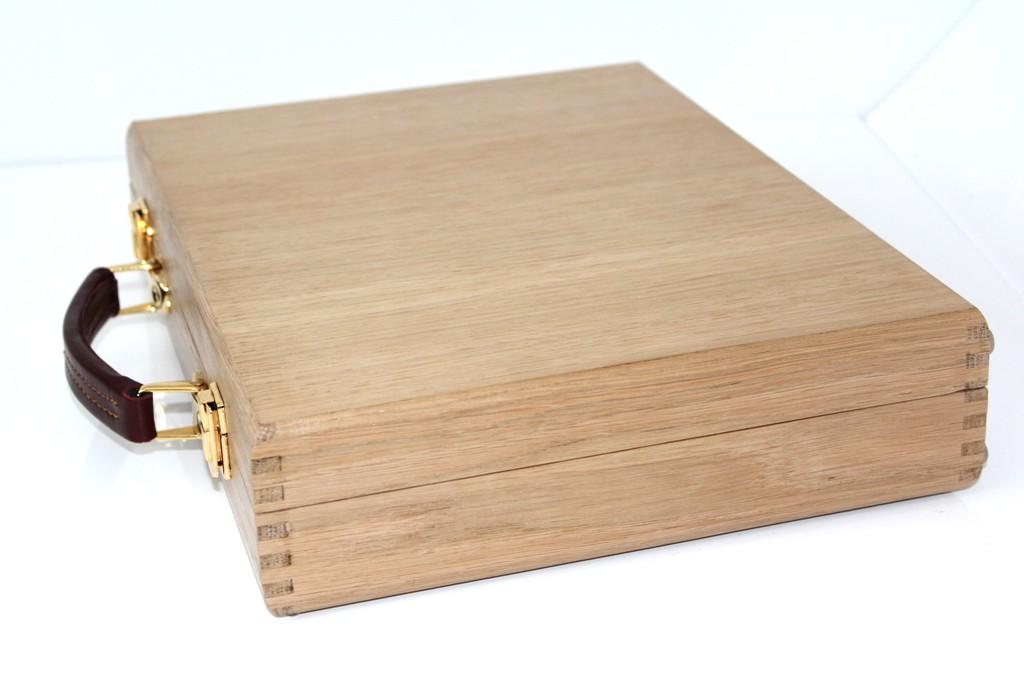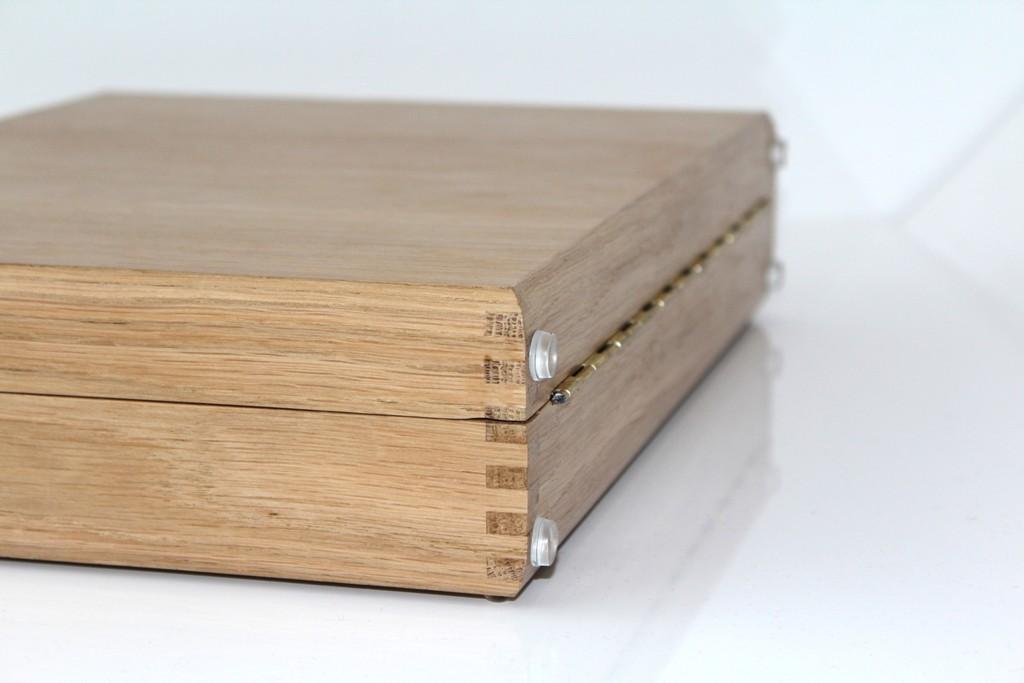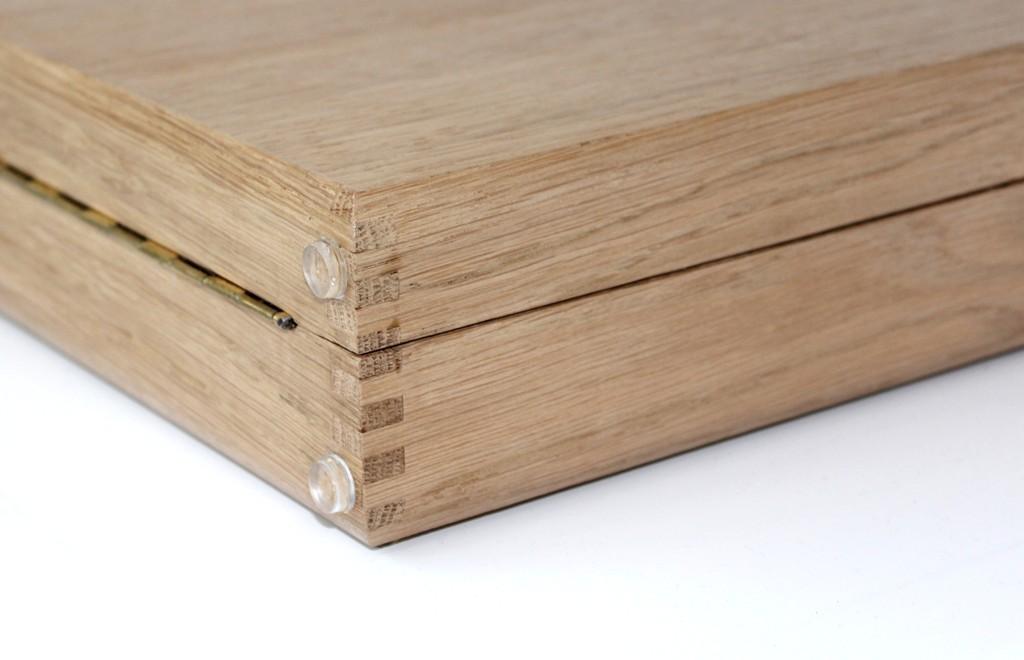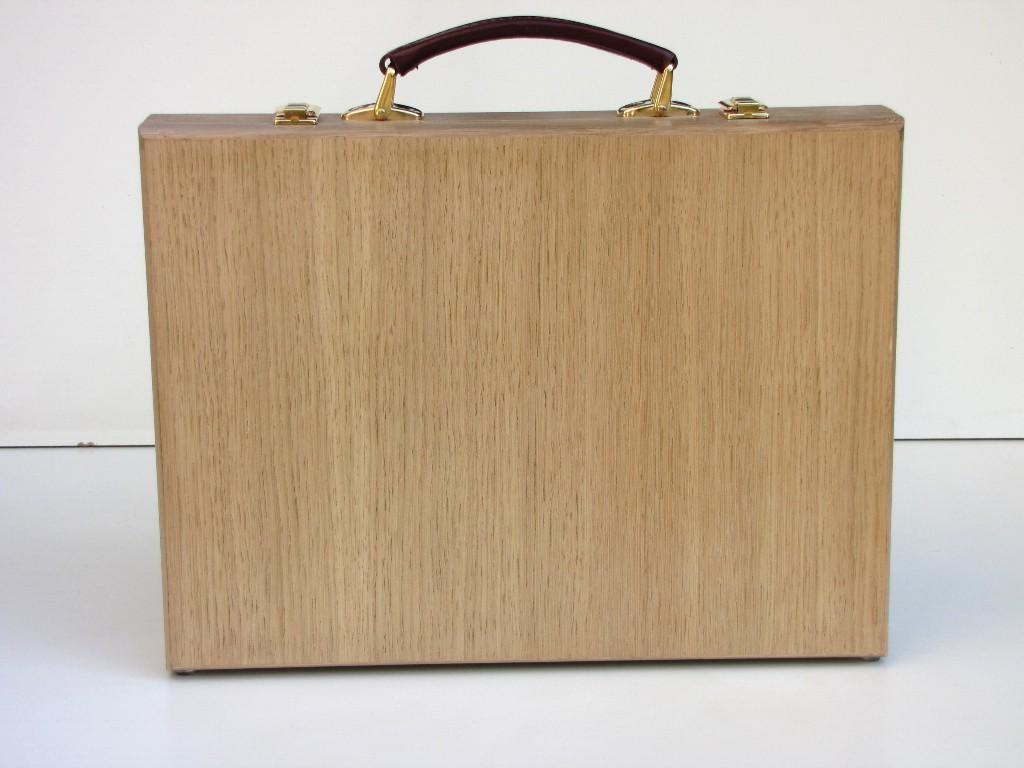 Note that metal mouthpieces must have their ligature to be blocked.
And now a test to check it with two TONE MASTER Otto Link mpc: