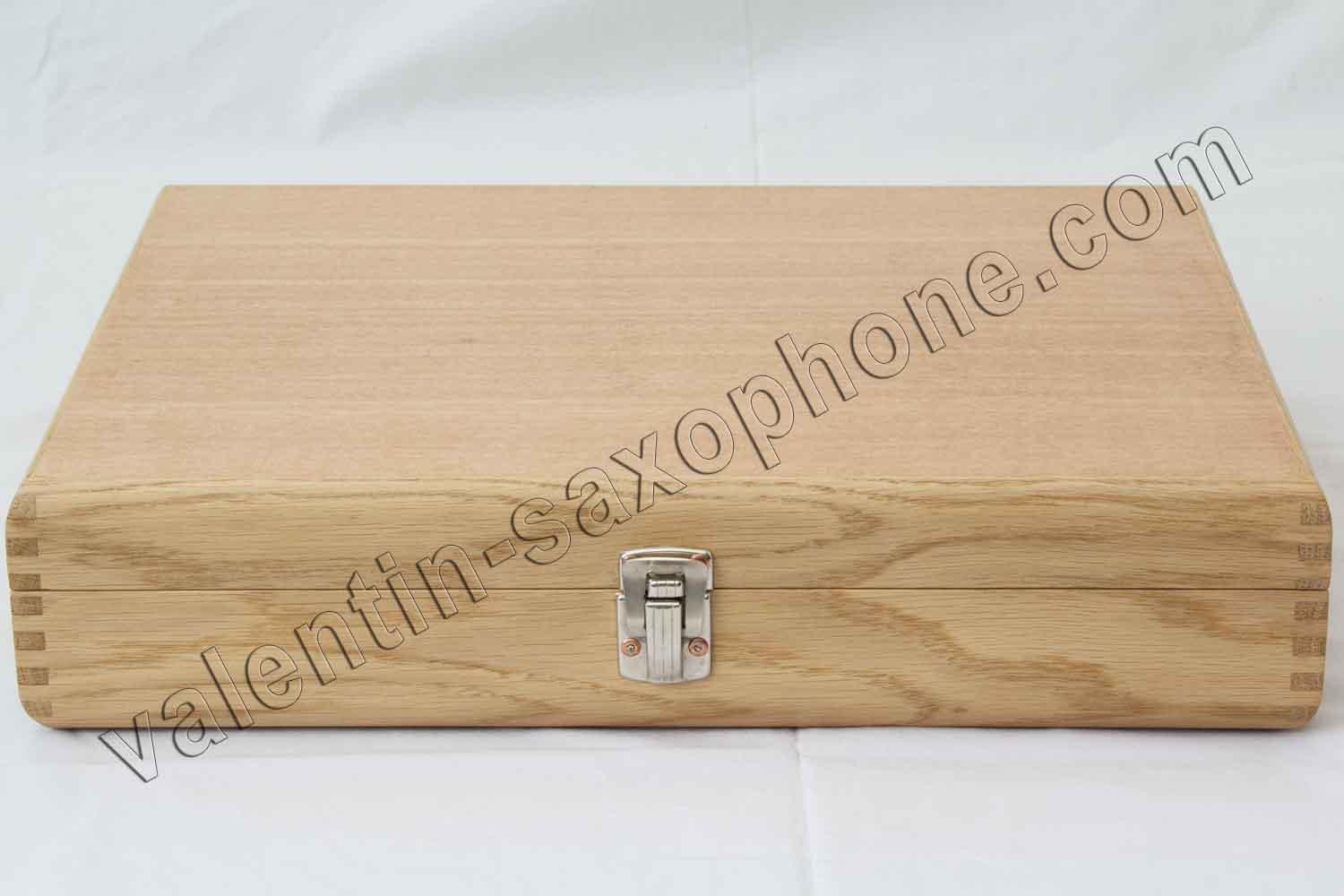 This box is particularly suitable for sax mouthpieces. The volutes of oak evolve gracefully along the frame.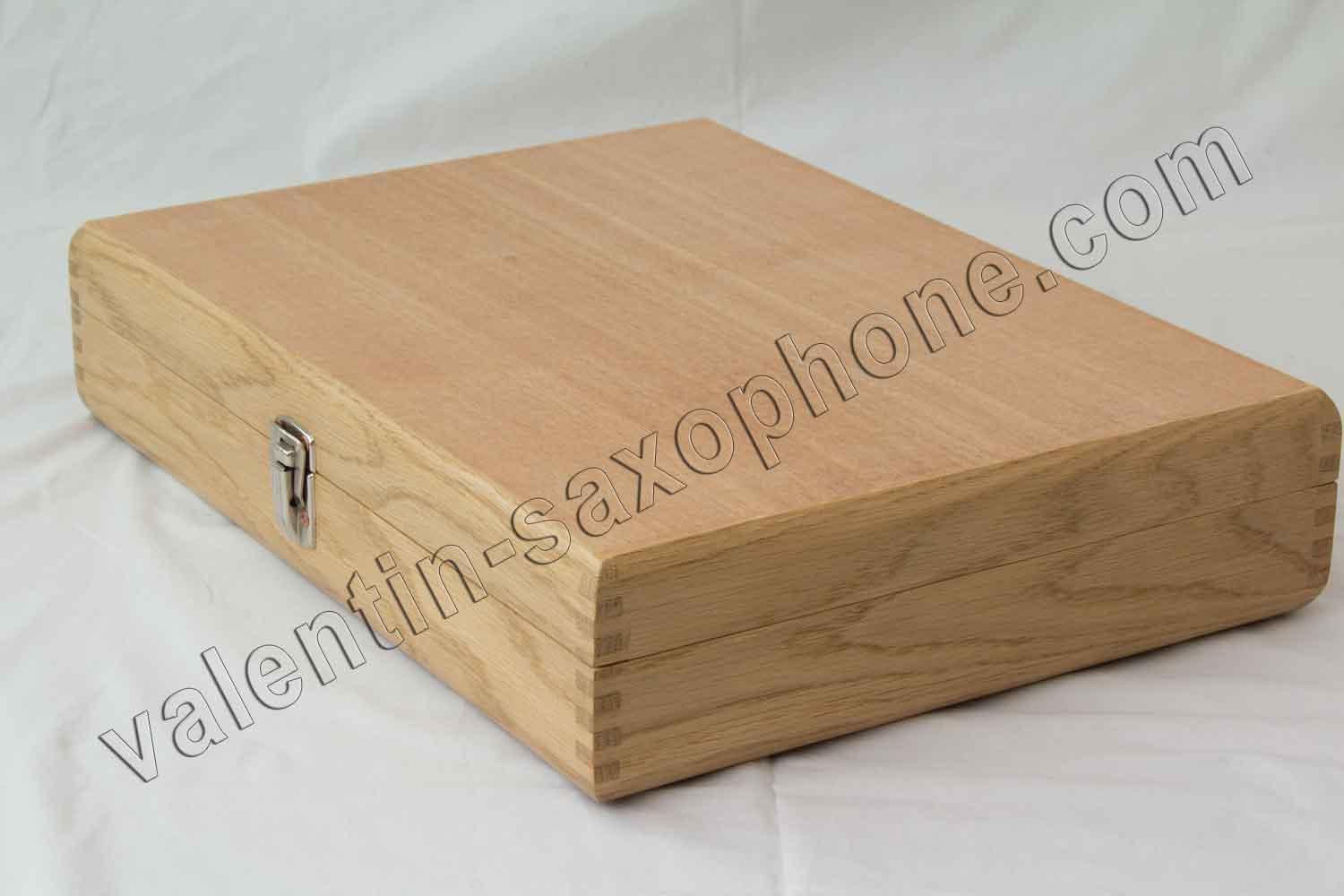 Brass butterfly hinges combine elegance and strength.
The art deco style latch is very safe.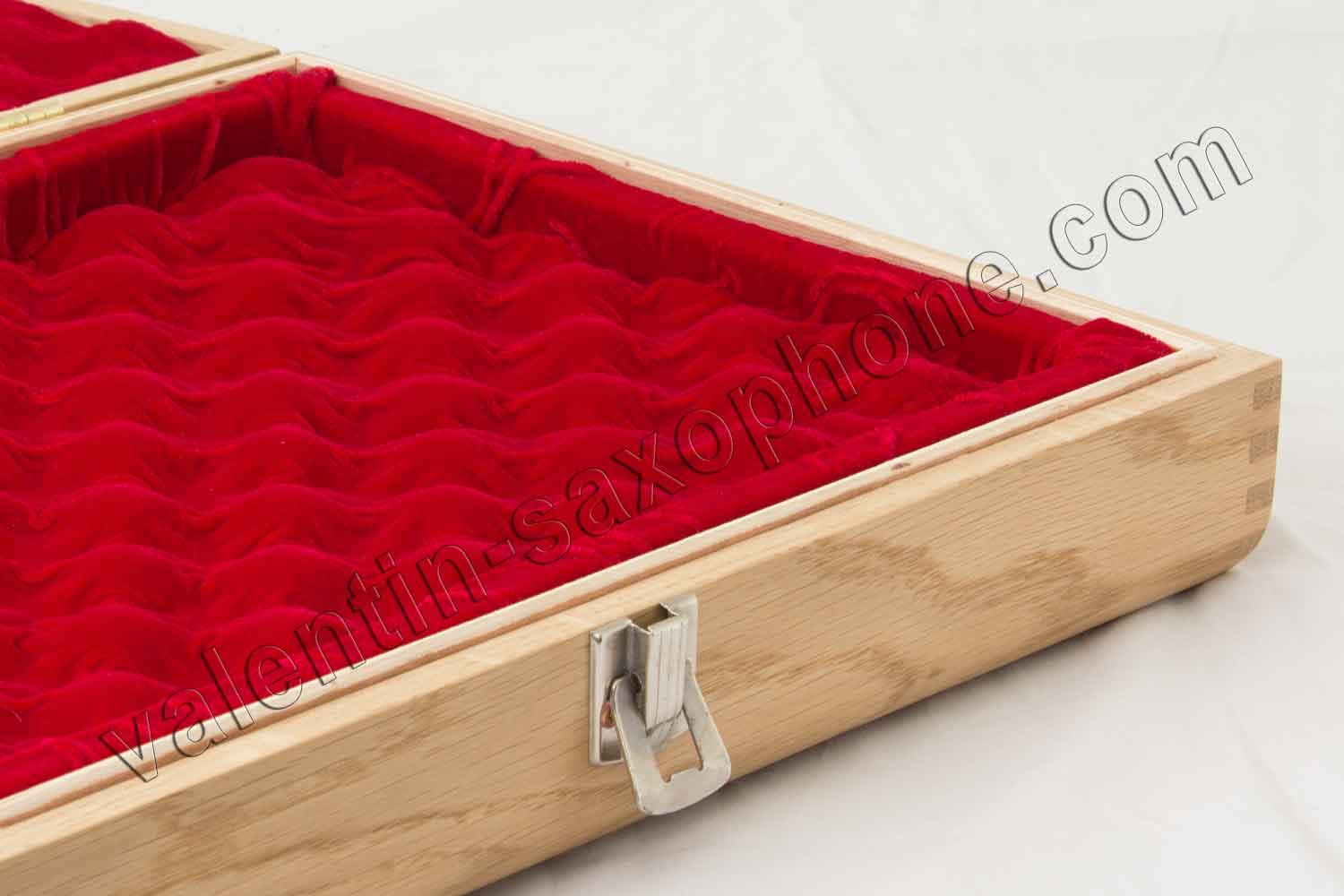 The softness of velvet contrasts with the flamboyant red.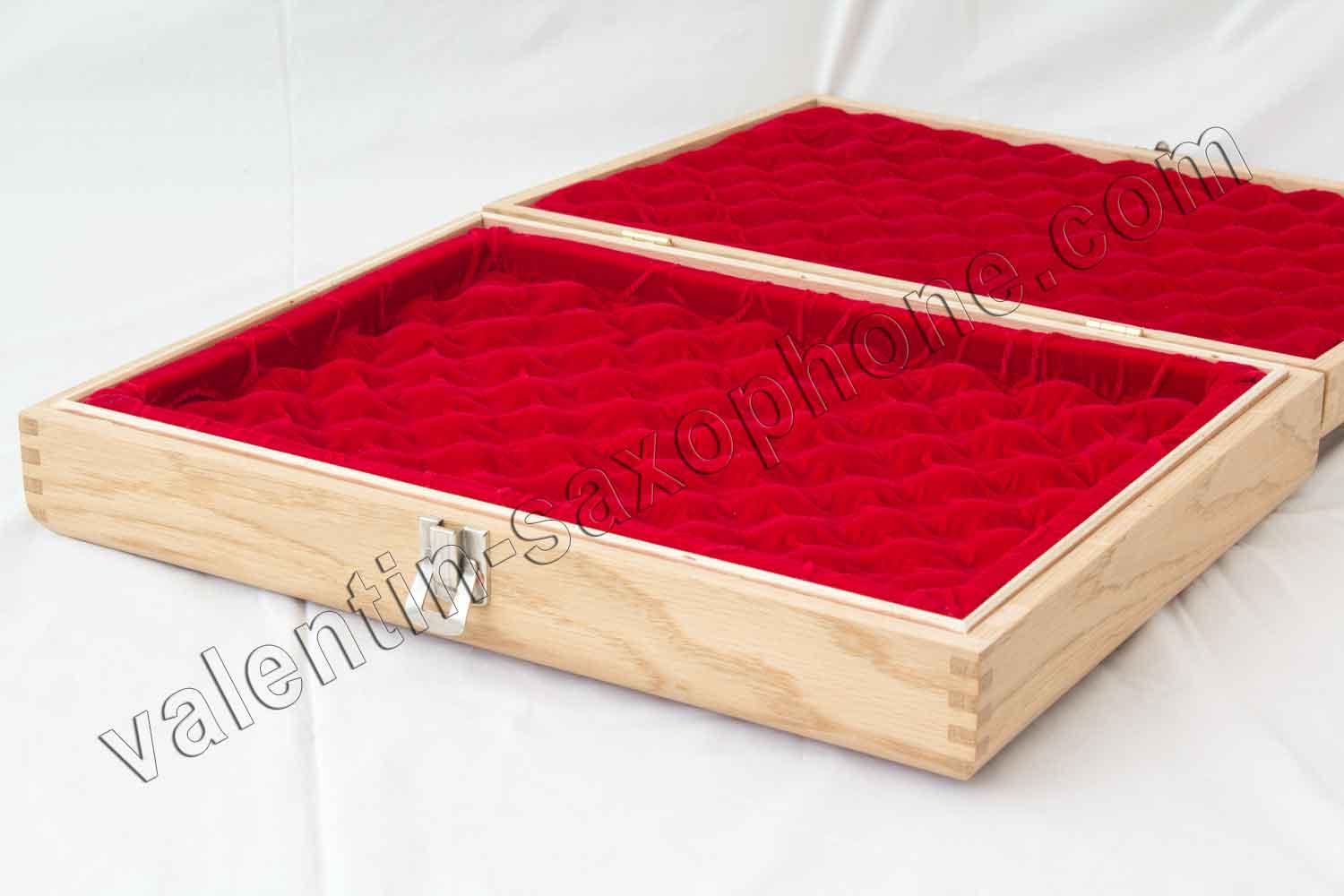 Pretty babies in their cradle.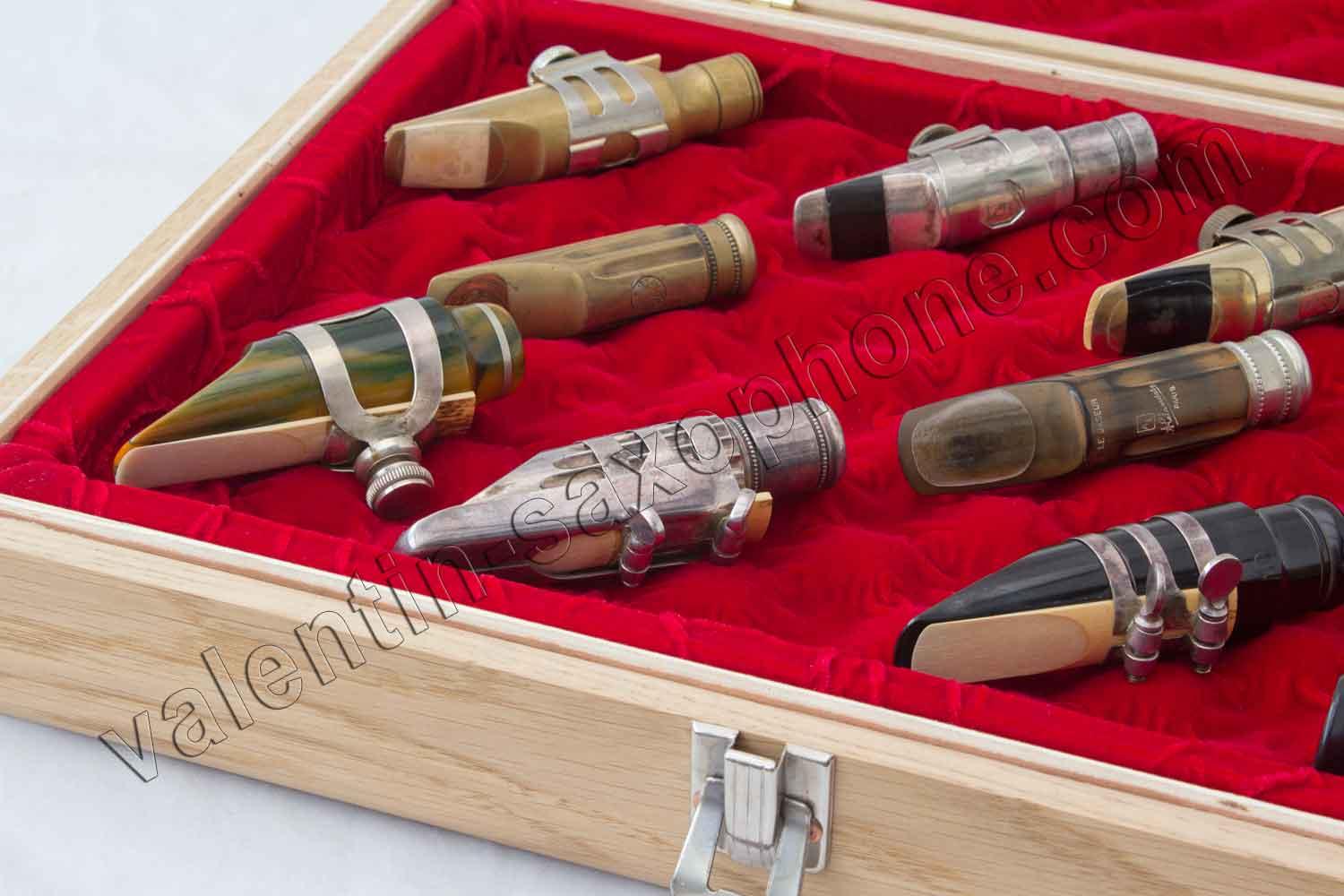 The honeycomb shape of the foam blocks any movement once the case is closed. For this, the metal mouthpieces must have ligature and cap.

External dimensions: 400 x 300 x 85mm.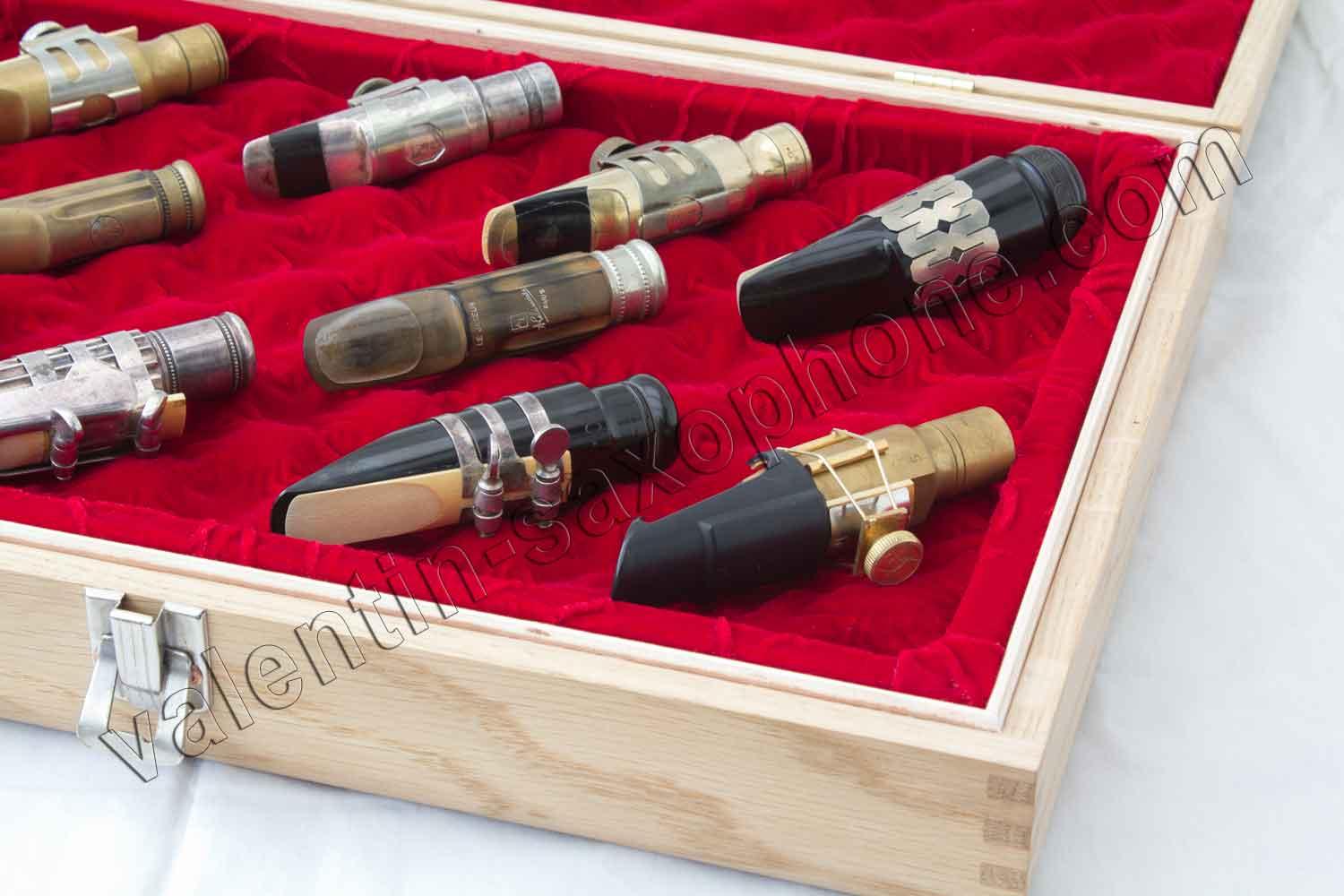 This case fits 8 baritone mpc or 13 tenor mpc or 14 alto mpc or 17 soprano mpc, but also 15 clarinet mpc or 12 bass clarinet mouthpieces. Of course, you can mix them.