Here a Deluxe soprano clarinet mouthpieces case with a gold plated latch.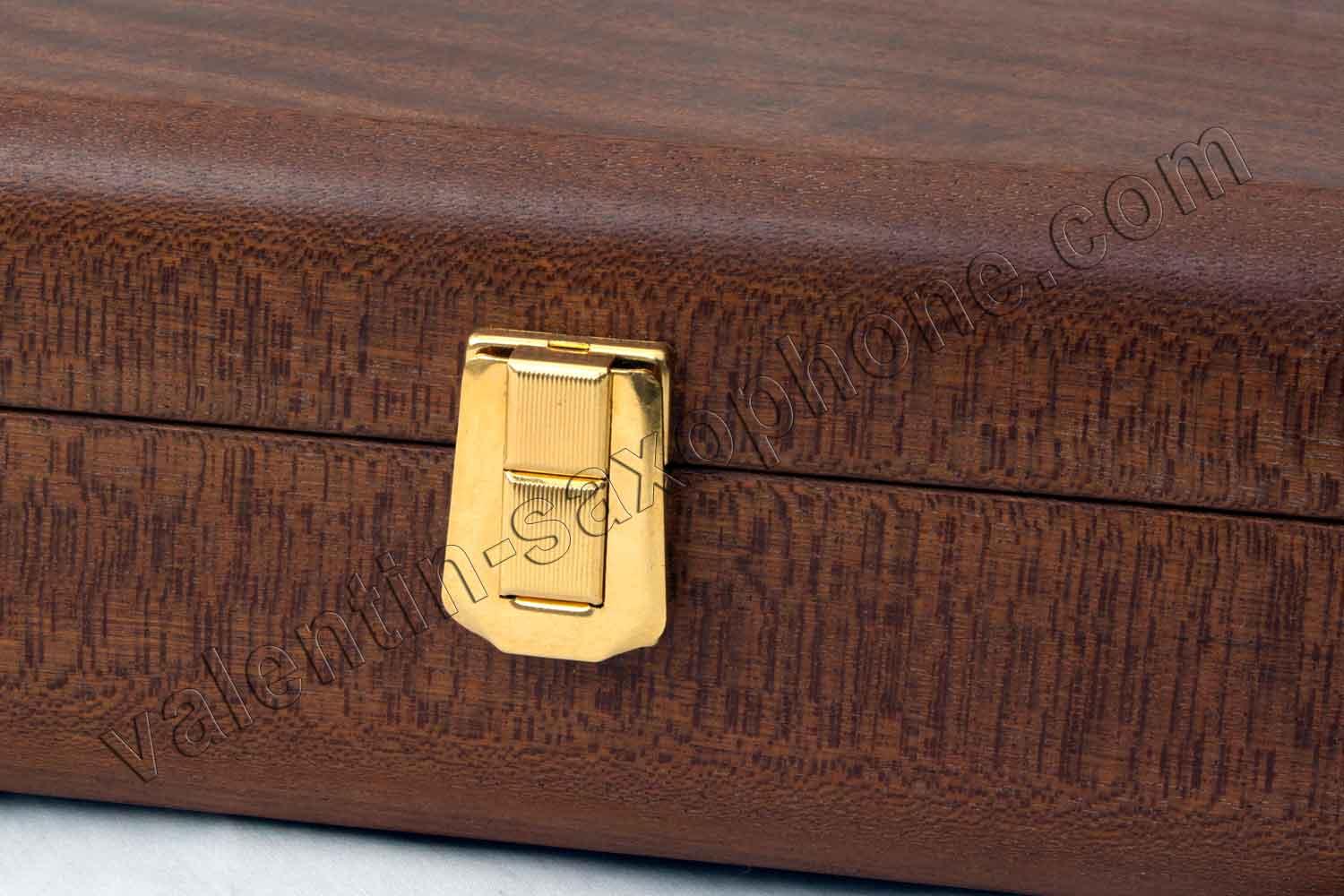 The box frame is in Mahogany, assembled in finger joint.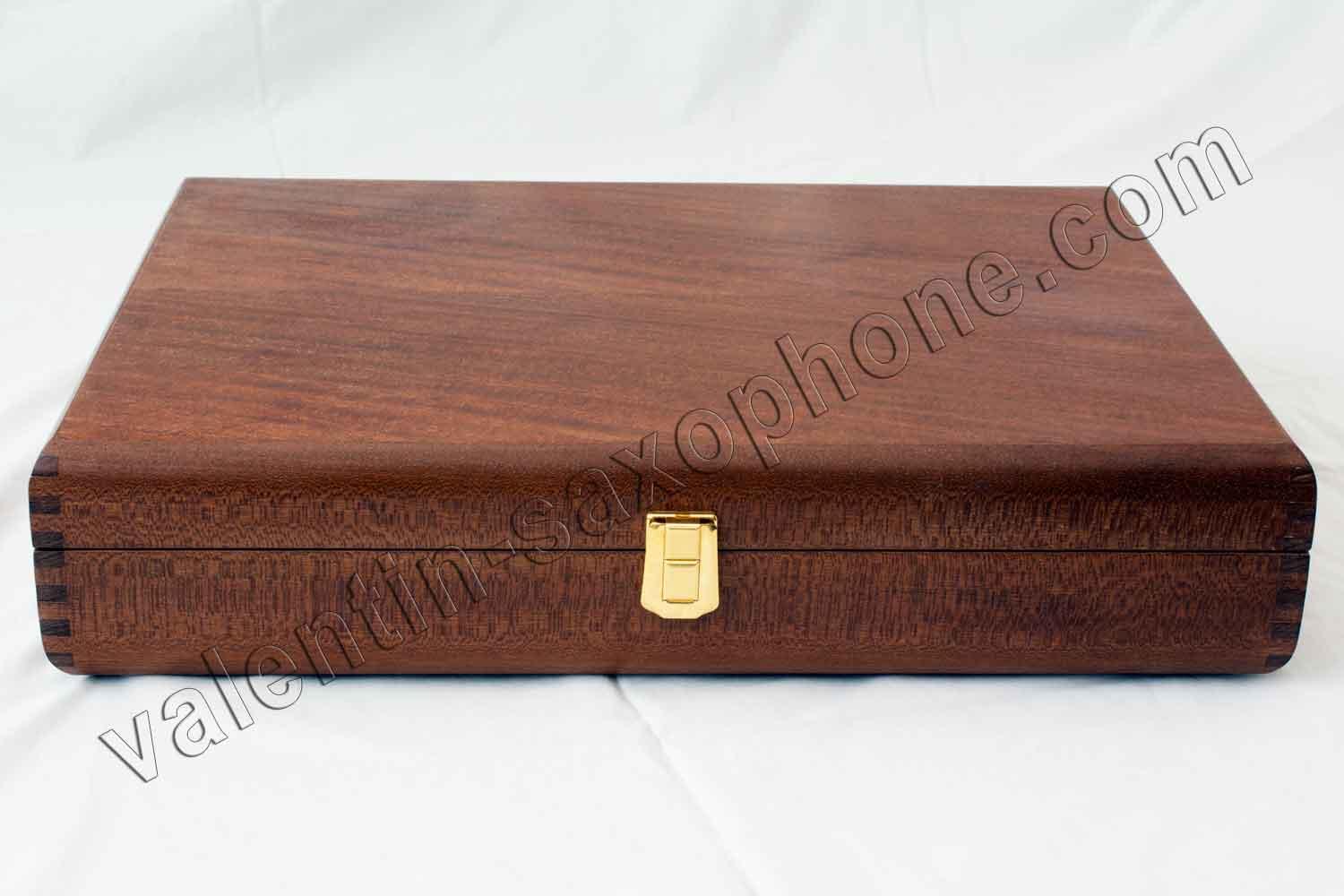 The butterfly steel hinges are elegant and firm.
The top and the bottom are in Mahogany plywood for stability.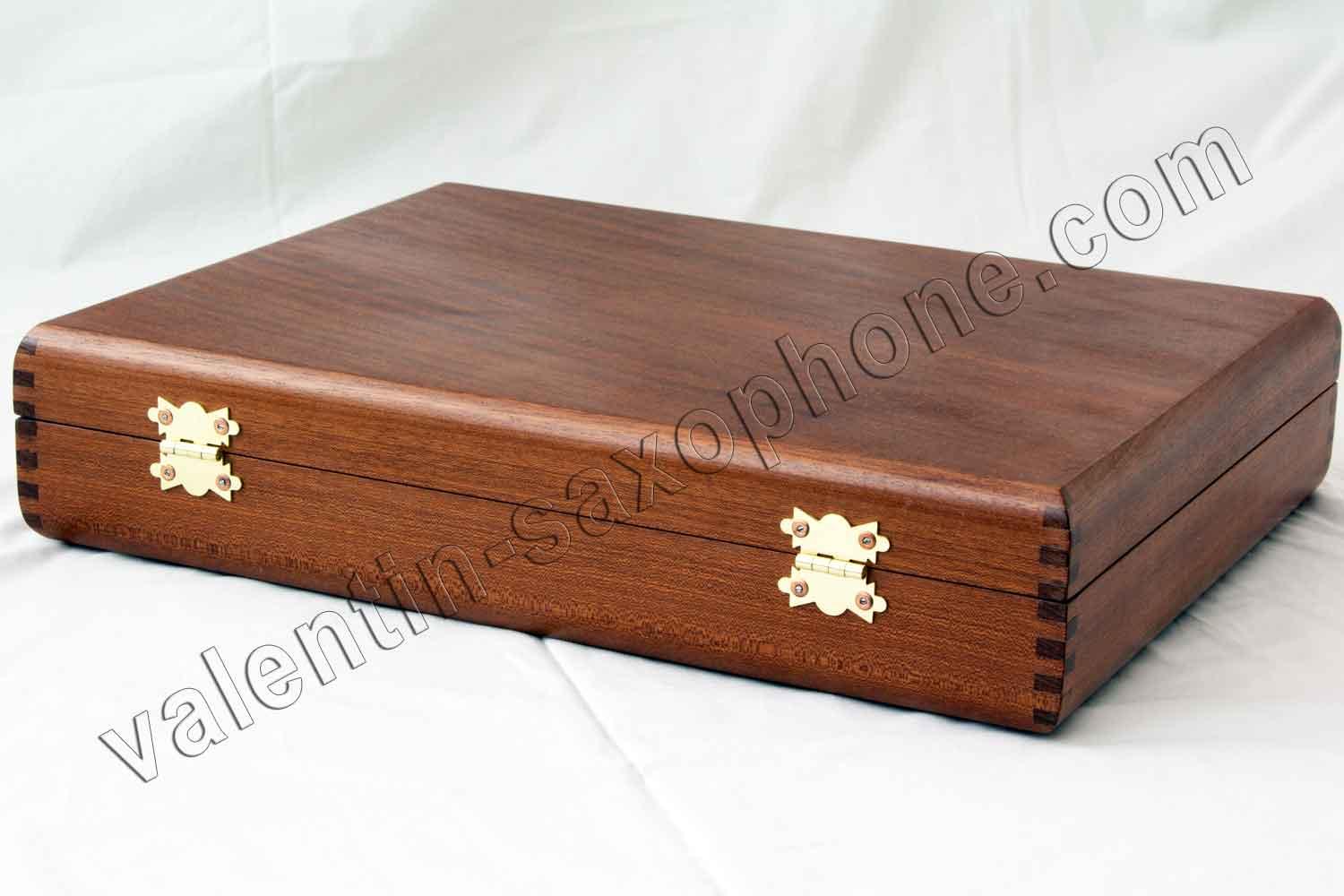 The wood is polished with a sweet-scented encaustic, a mix of beeswax, linseed and turpentine. This mix is made by Dominique Hardouin, the best beekeeper and honey producer whom I know (cf. \"All' Orto Di Alfredo\").
The interior is completely padded with dimpled foam. Flexible, it absorbs all shocks.
A luxurious extremely soft blue velvet completes the internal arrangement.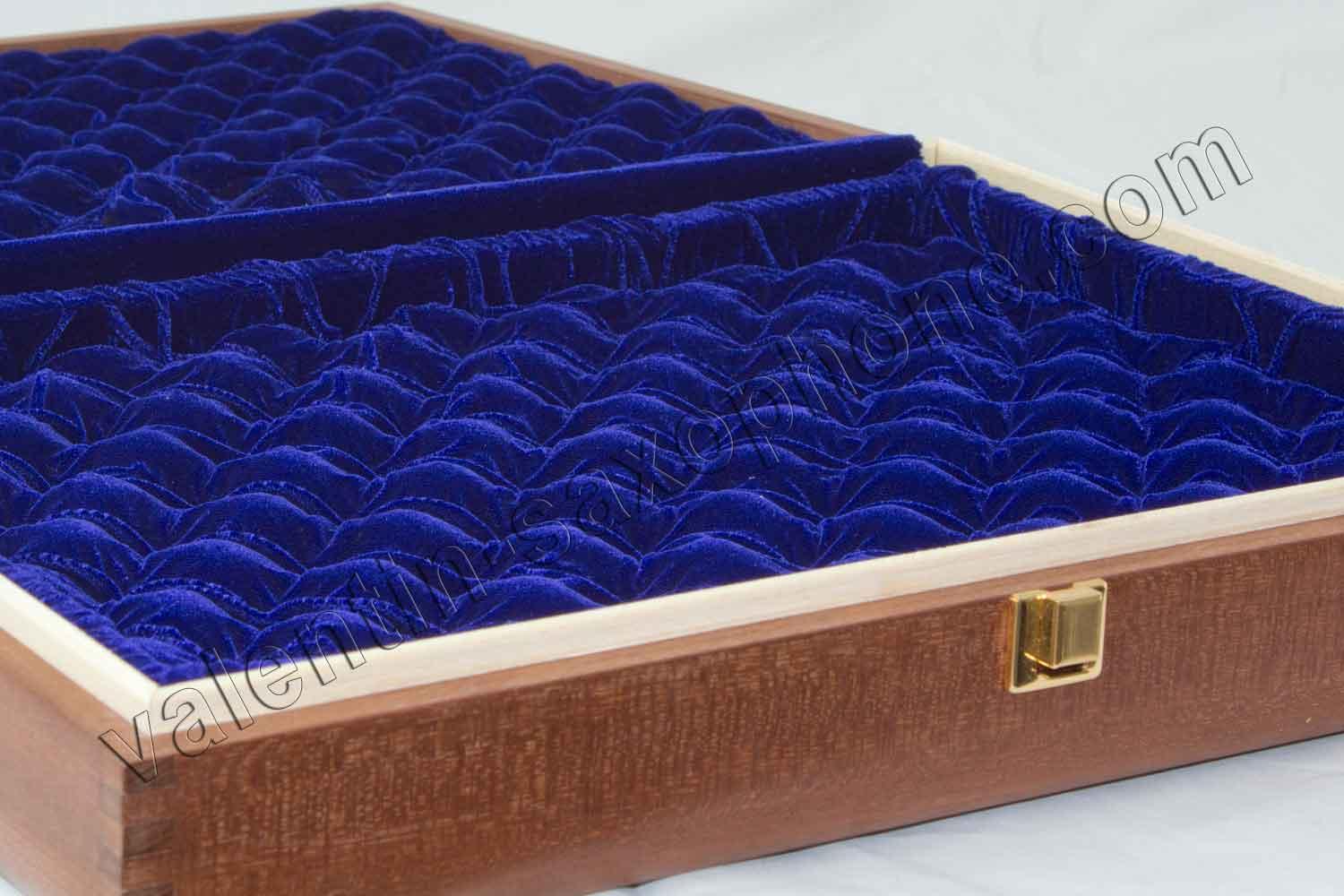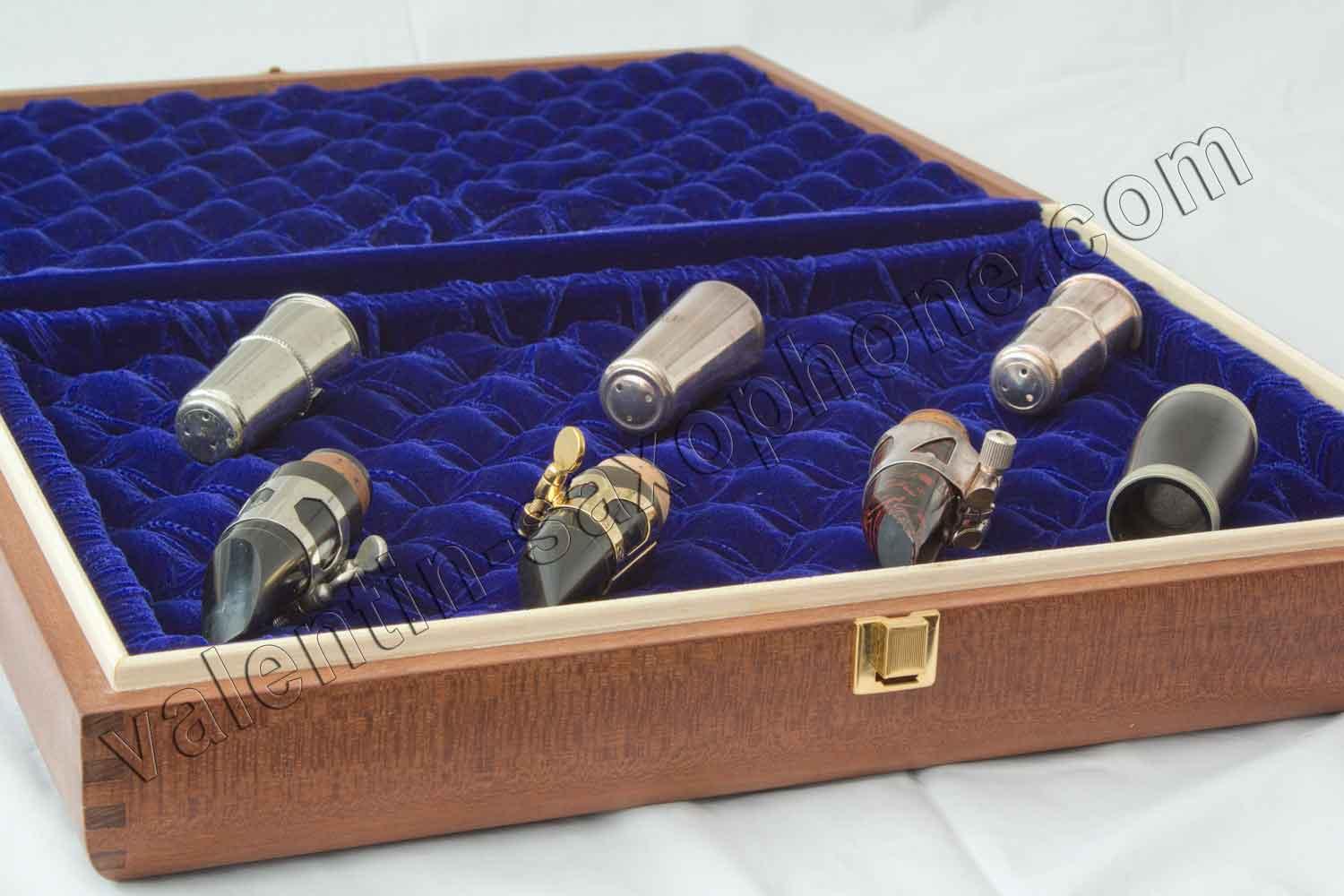 A joint offers a slight tightness and regulates the thermal shocks caused when you go out of a heated room in winter.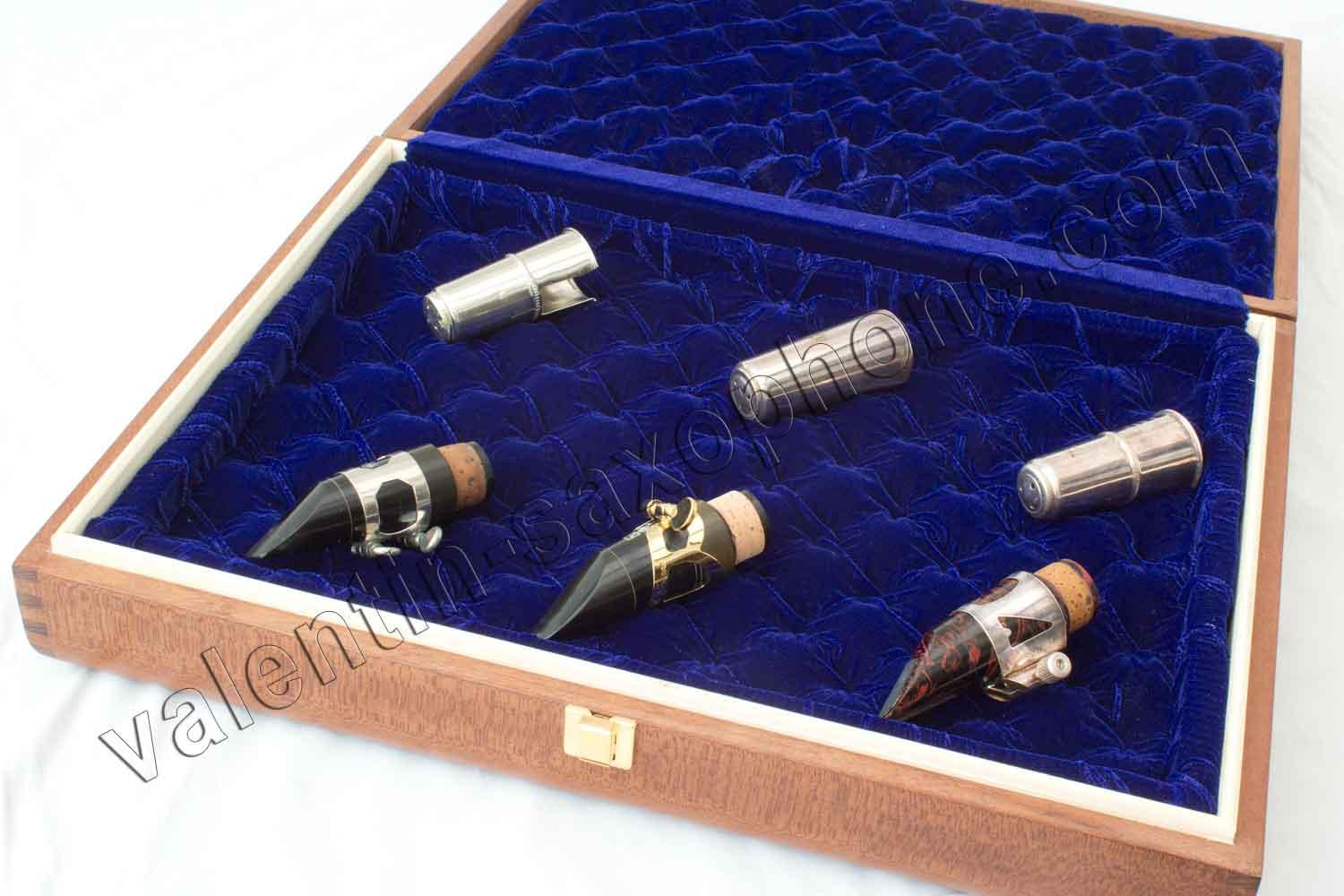 Babies in a sweet cradle.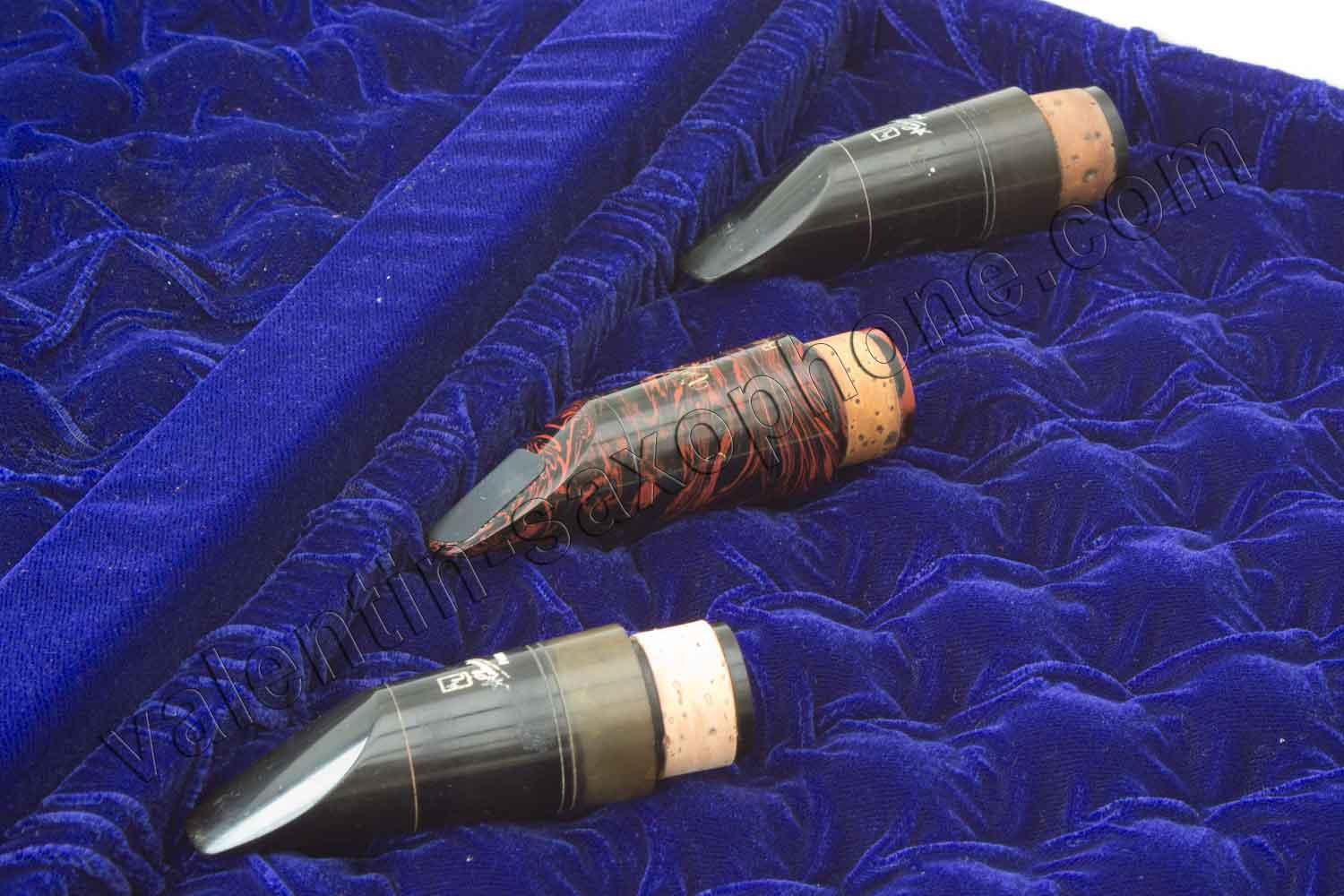 External dimensions : 400 x 300 x 85mm.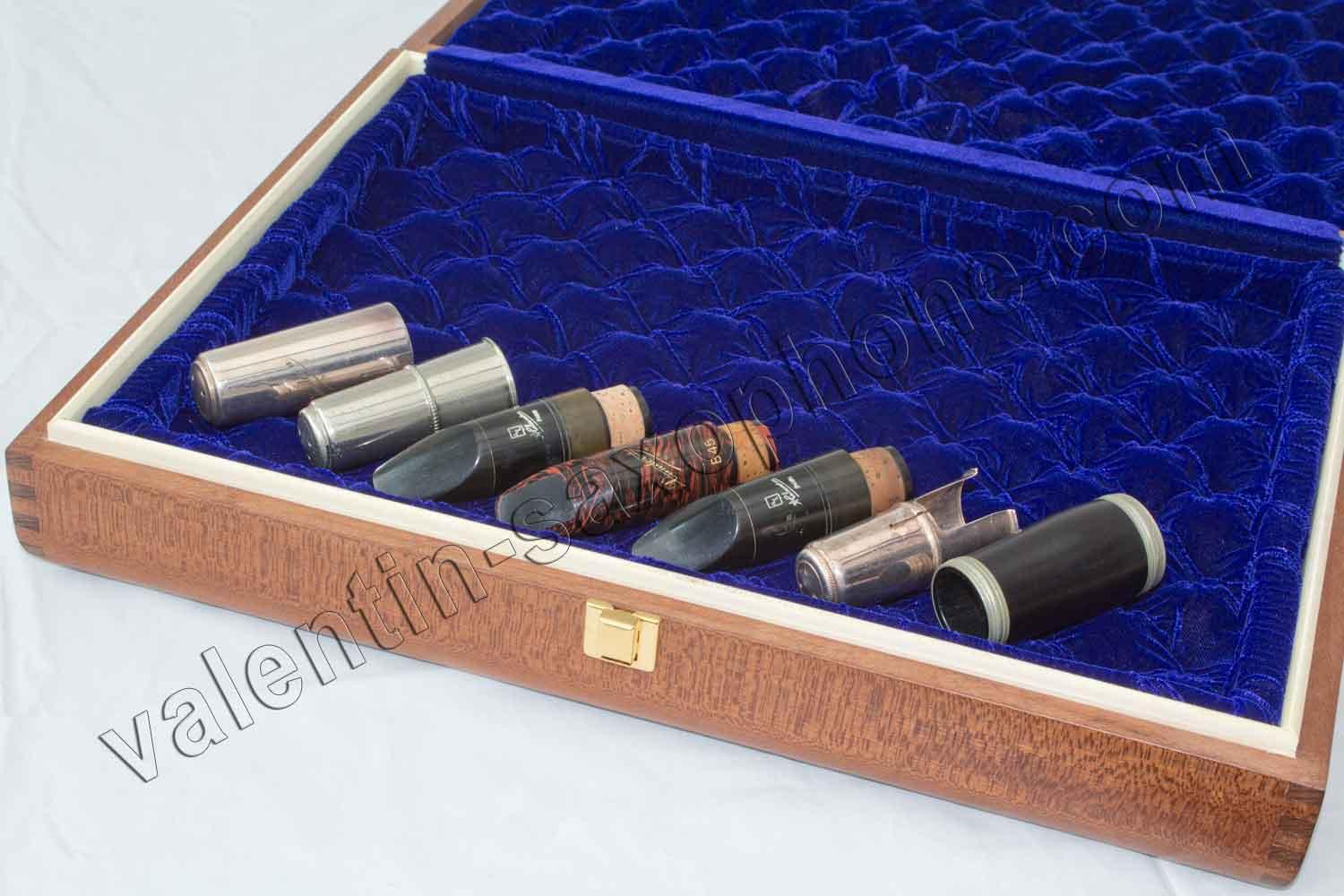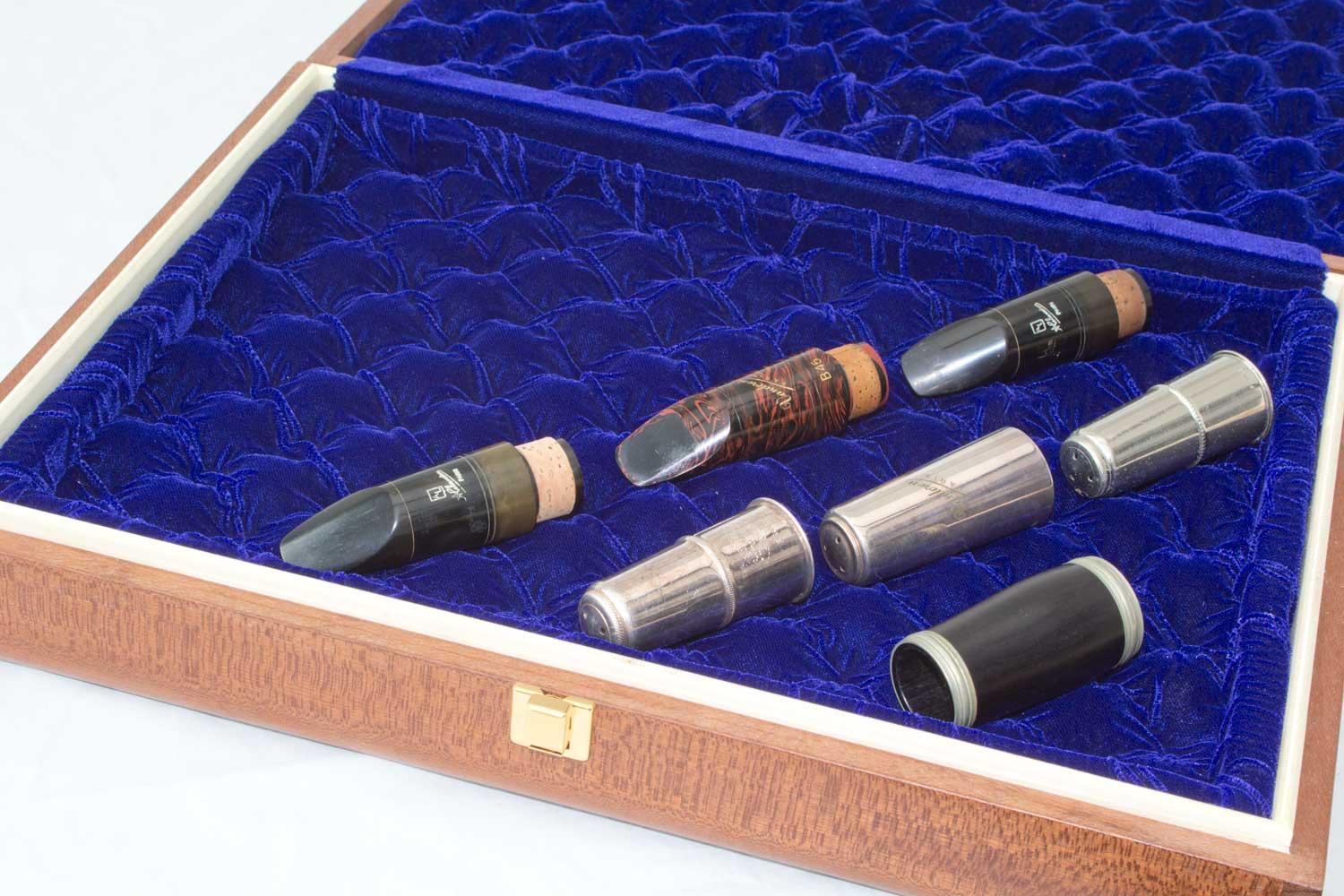 This case fits approximately twenty soprano clarinet mouthpieces.