It was the first time I mix mahogany with rosewood. Due to this beauty it was a jewelry case project.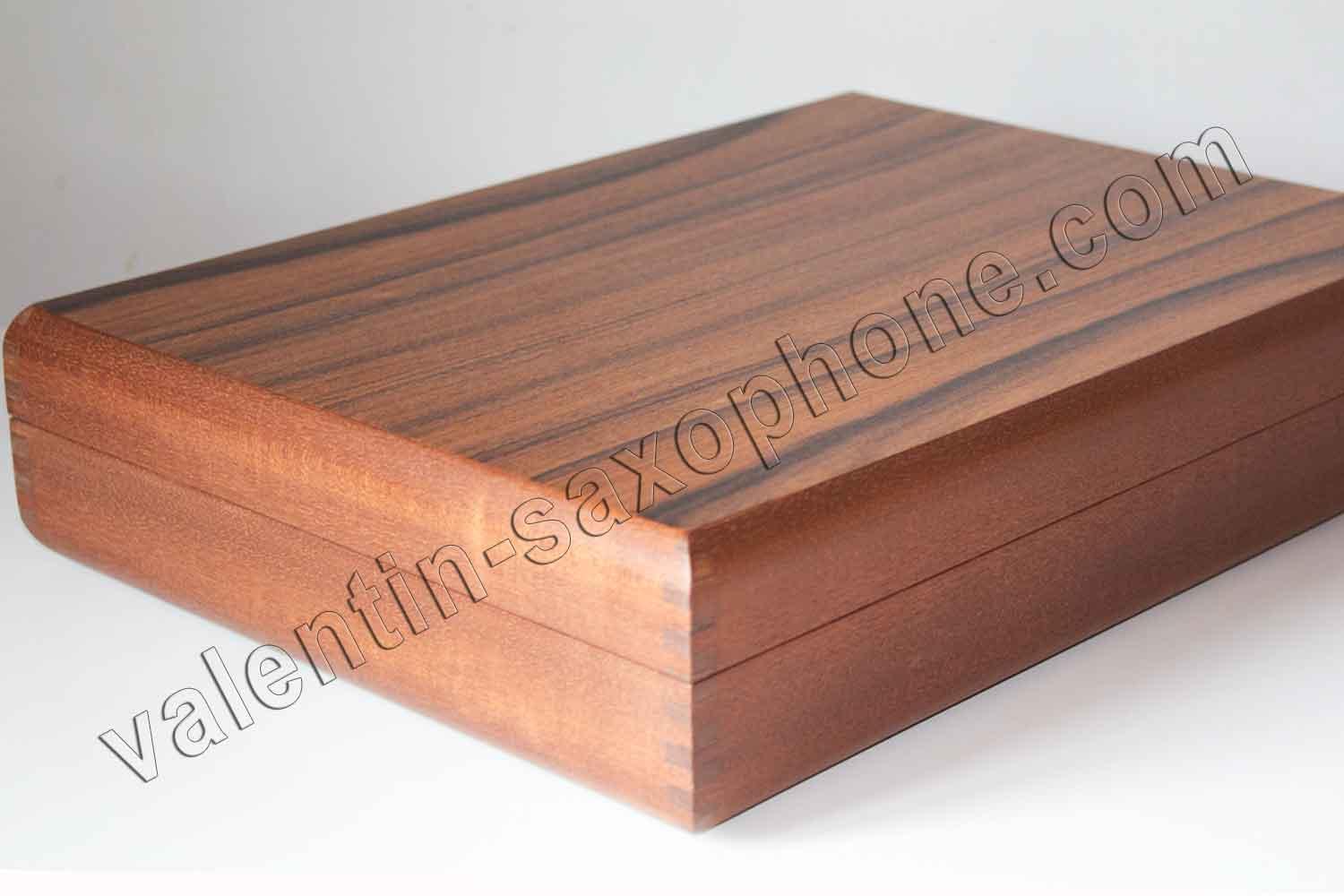 Until Vadim from Russia order me a special case for only soprano sax mouthieces.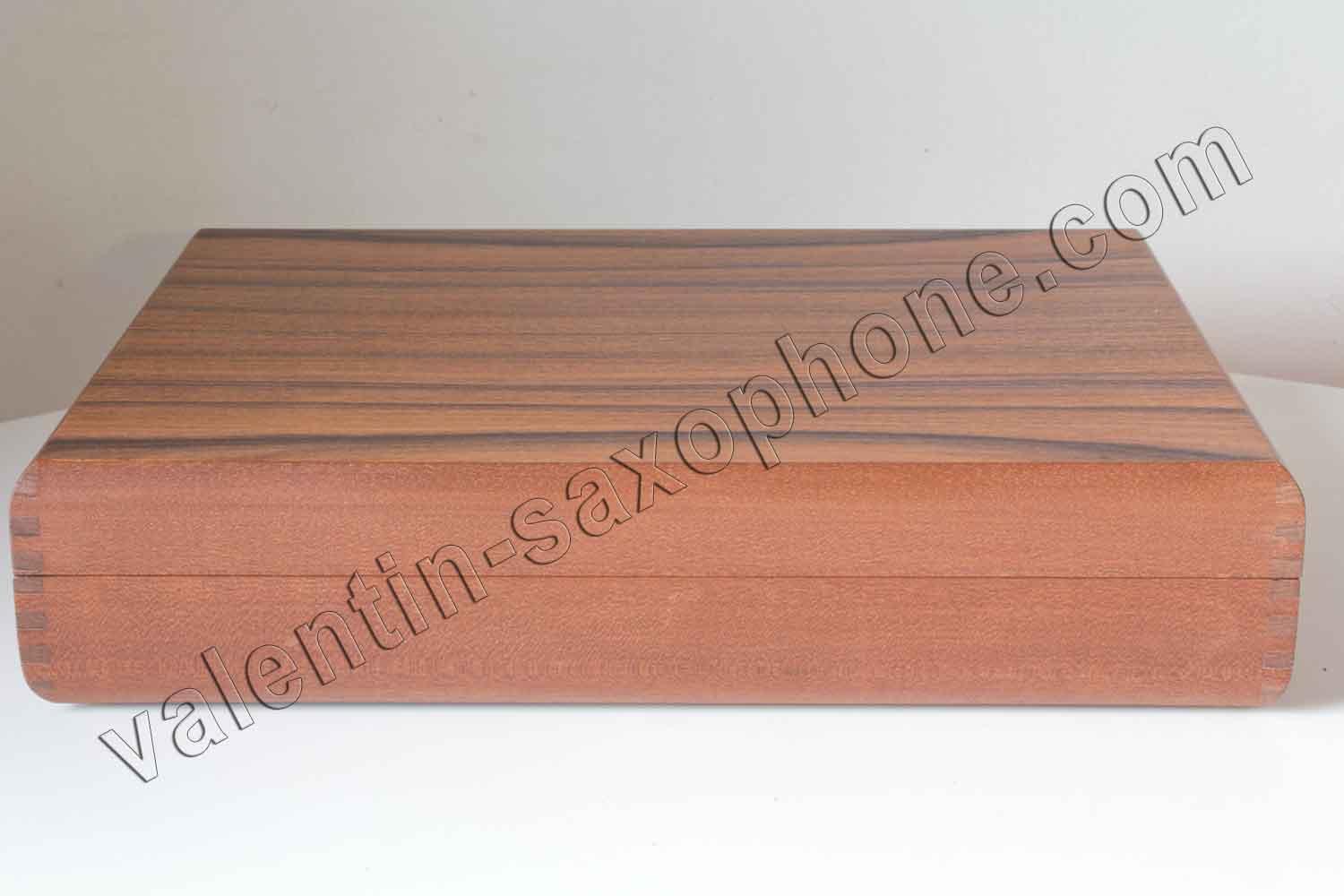 So I put a gold plated latch.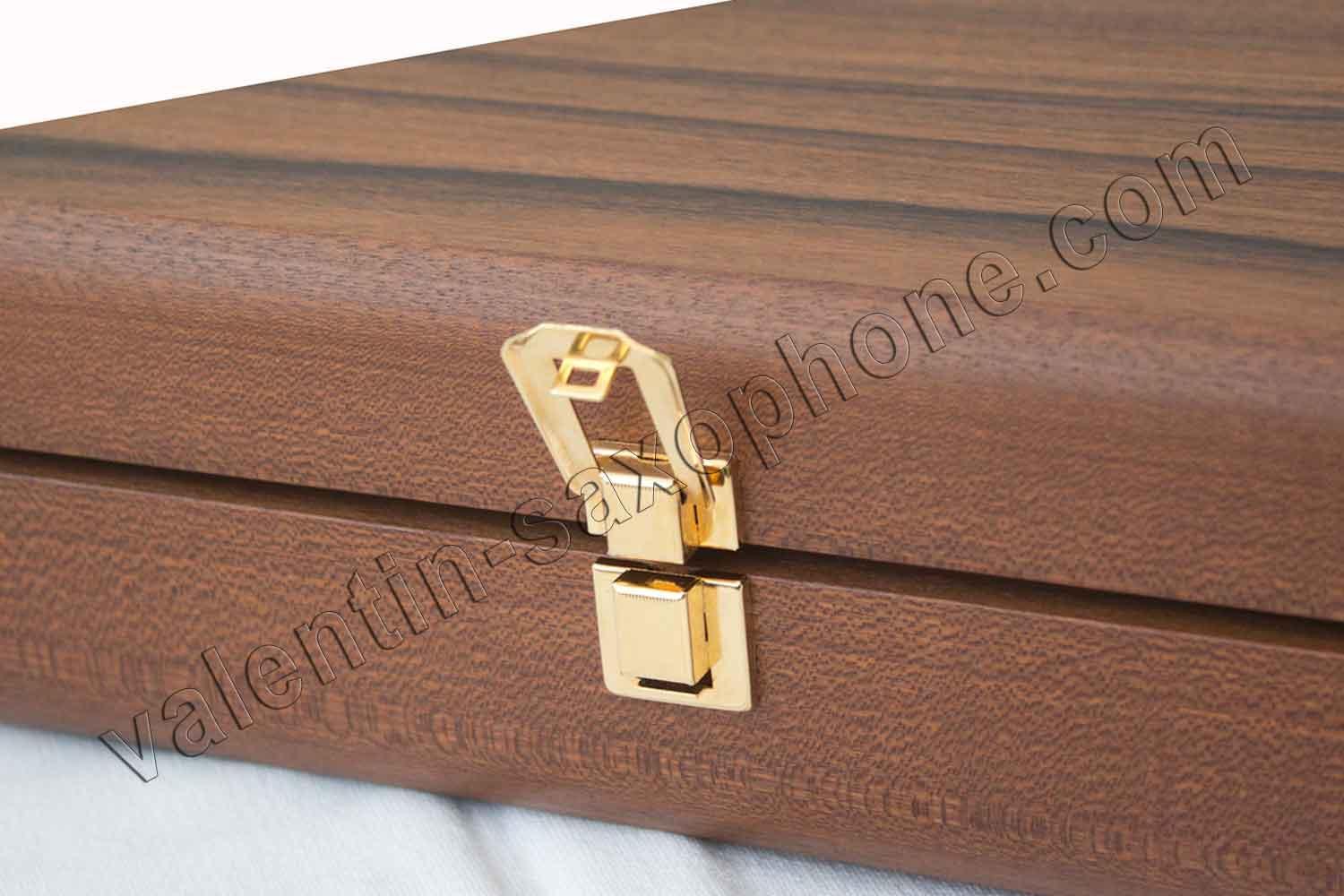 For the finish I applied a non-toxic varnish.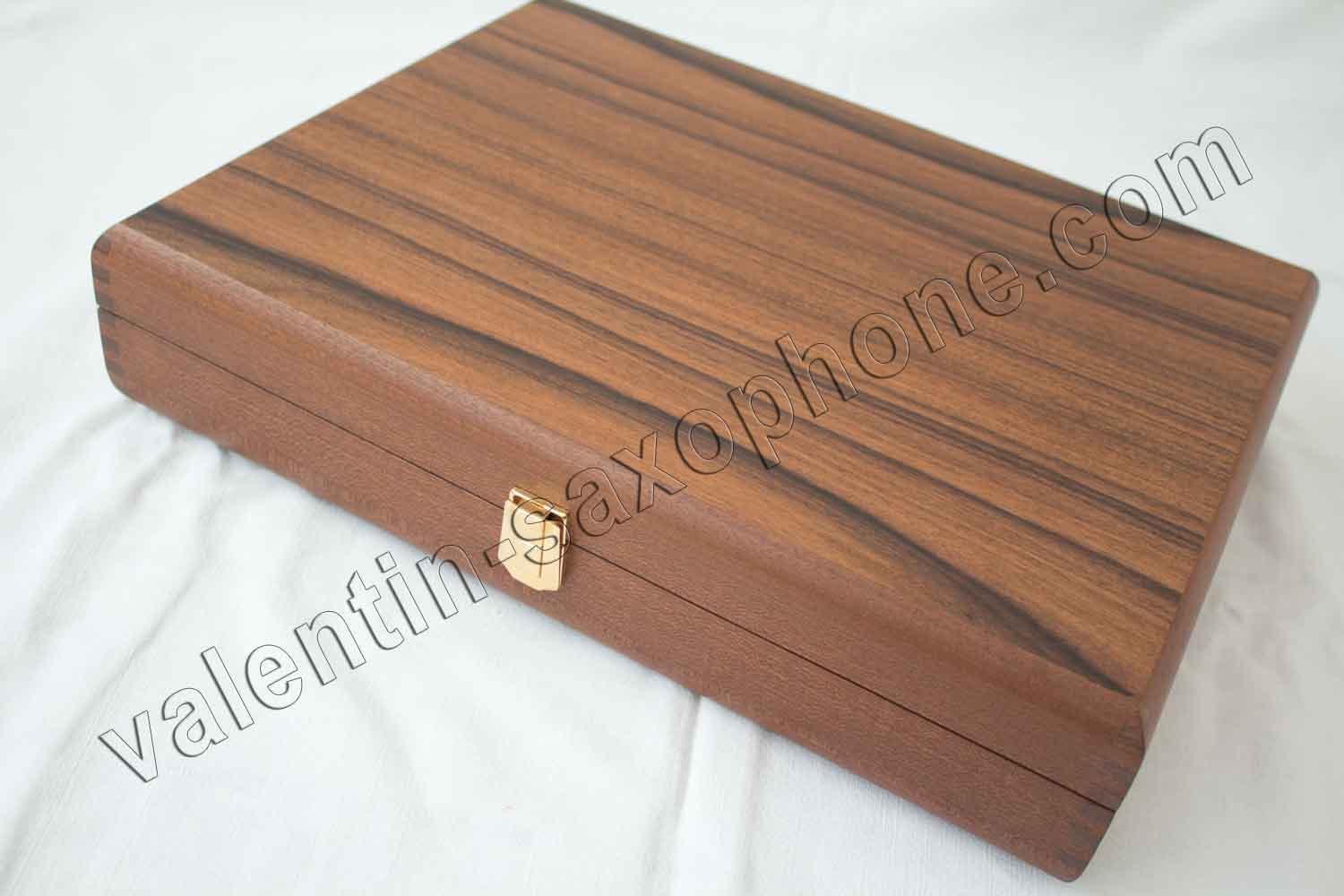 The inner foam is lined with blue velvet. Flexible, it absorbs all shocks.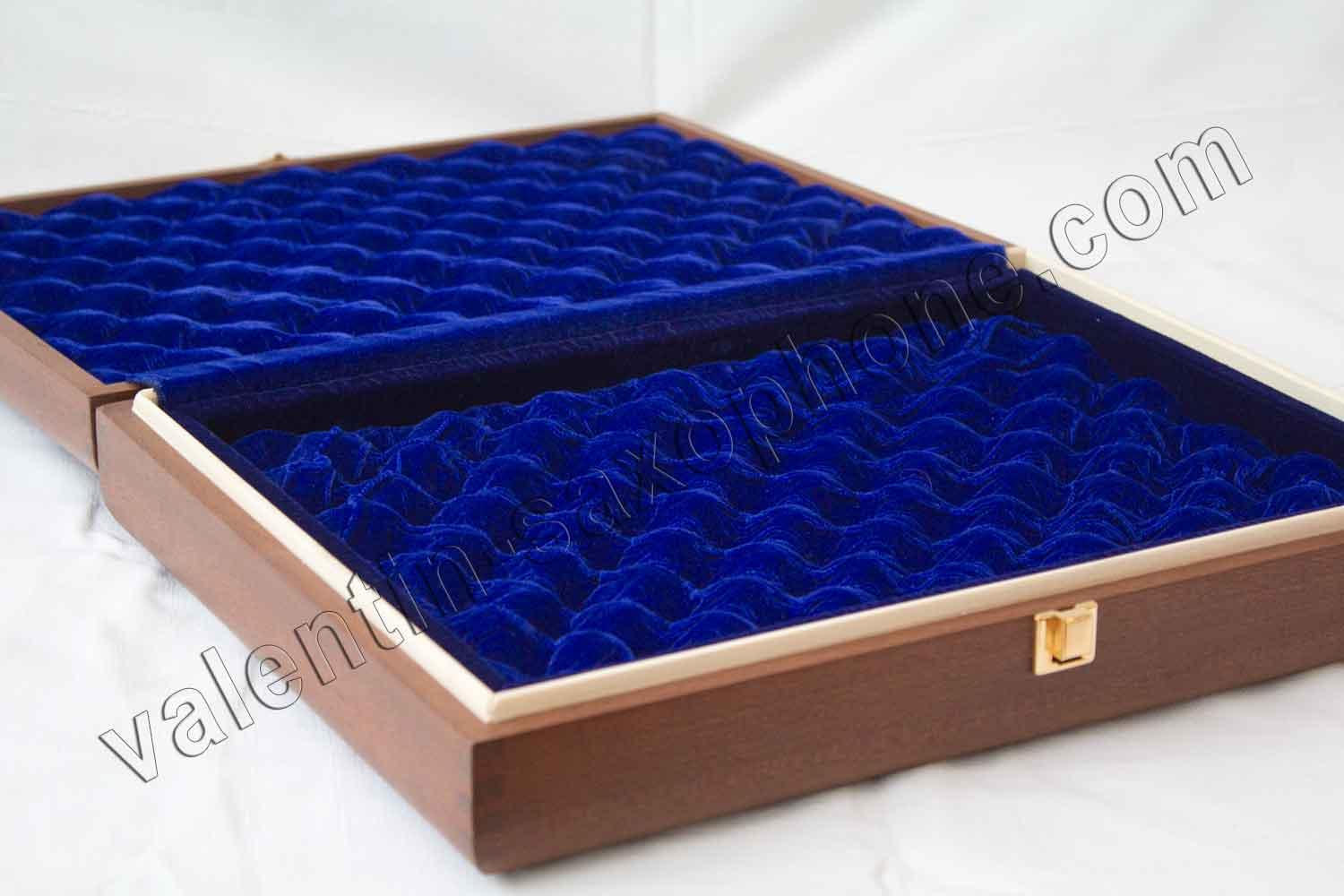 Soprano sax mouthpieces curles in sweet velvet.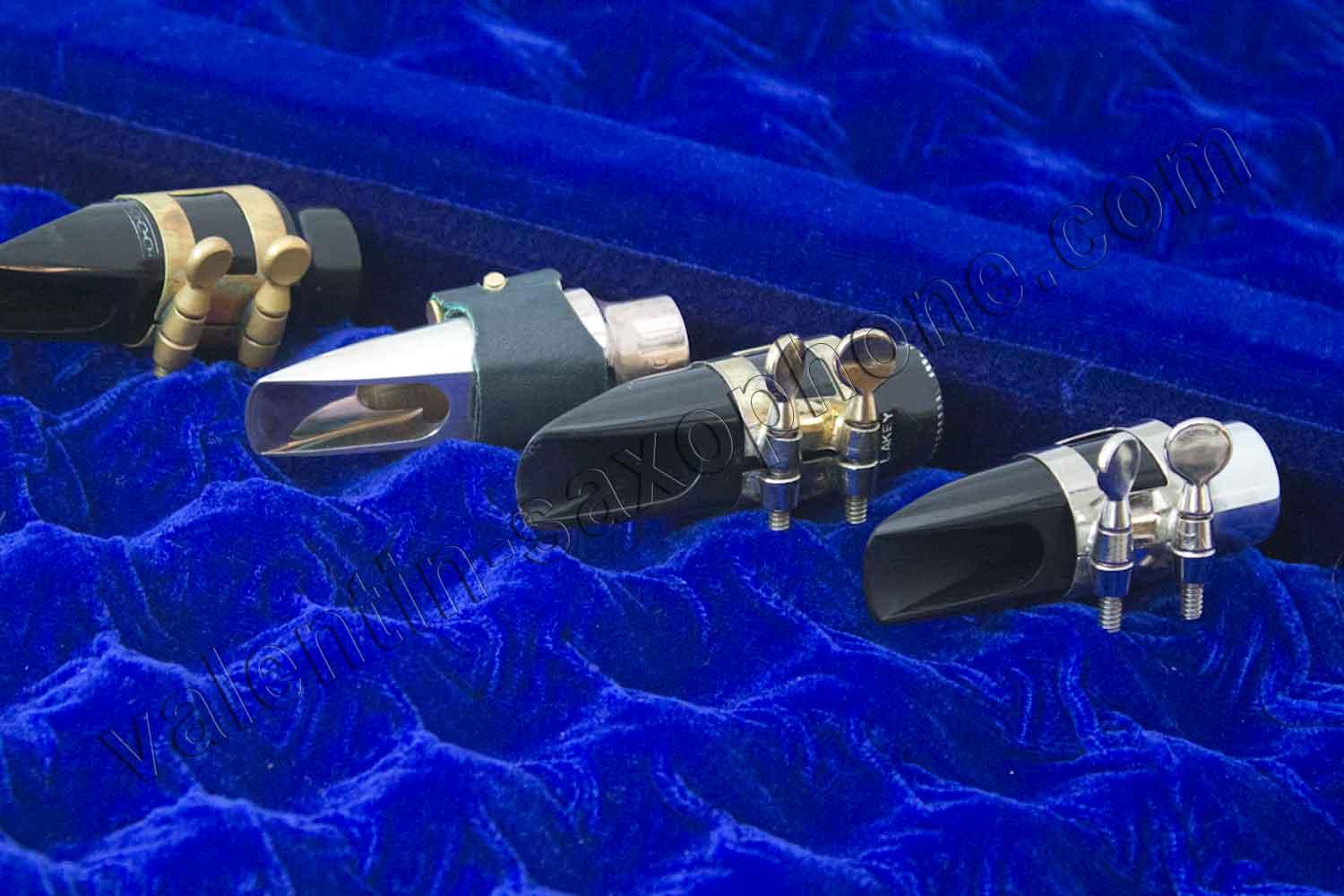 External dimensions : 400 x 300 x 85mm.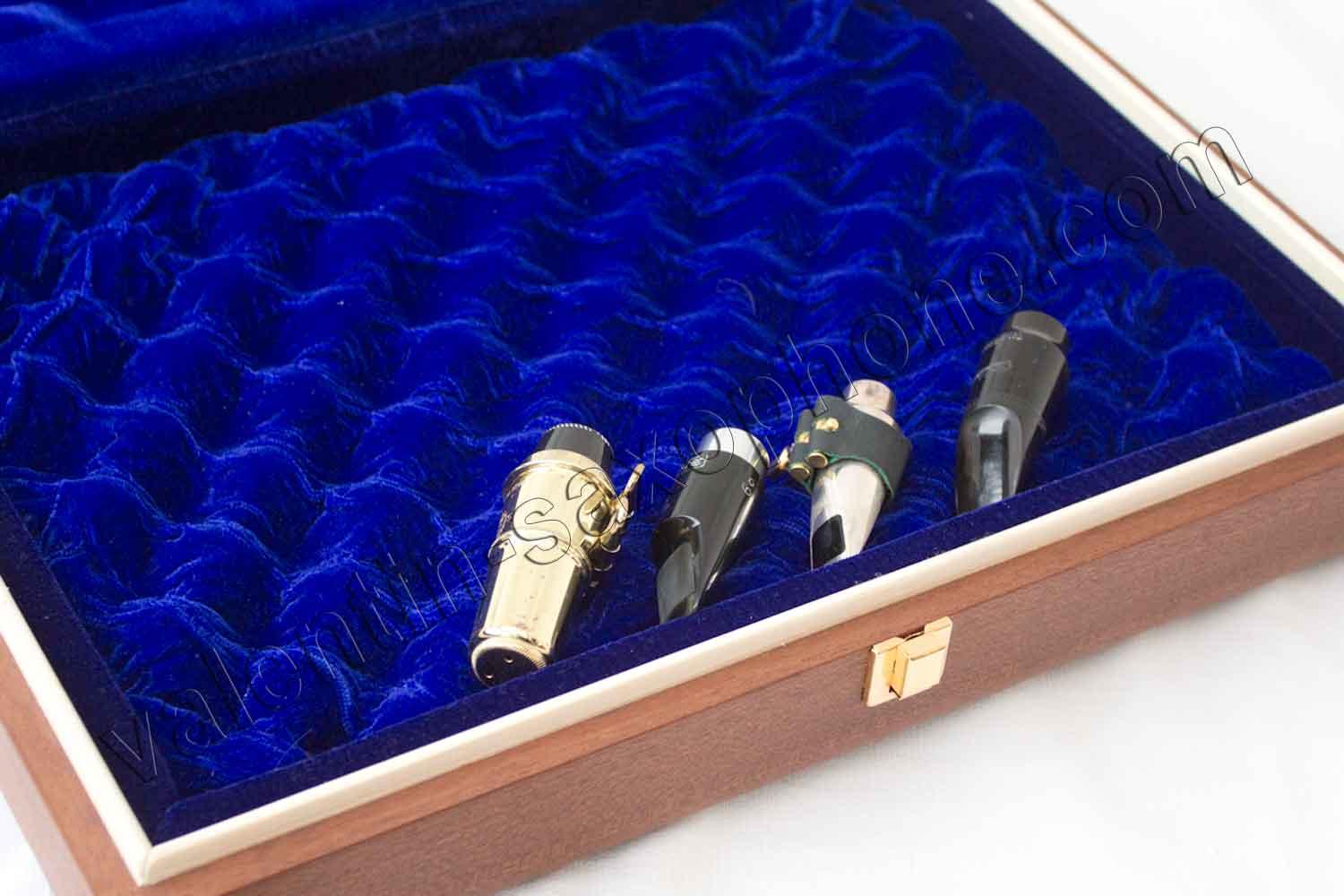 The traditionnal finger joints assembly is discreet but very strong.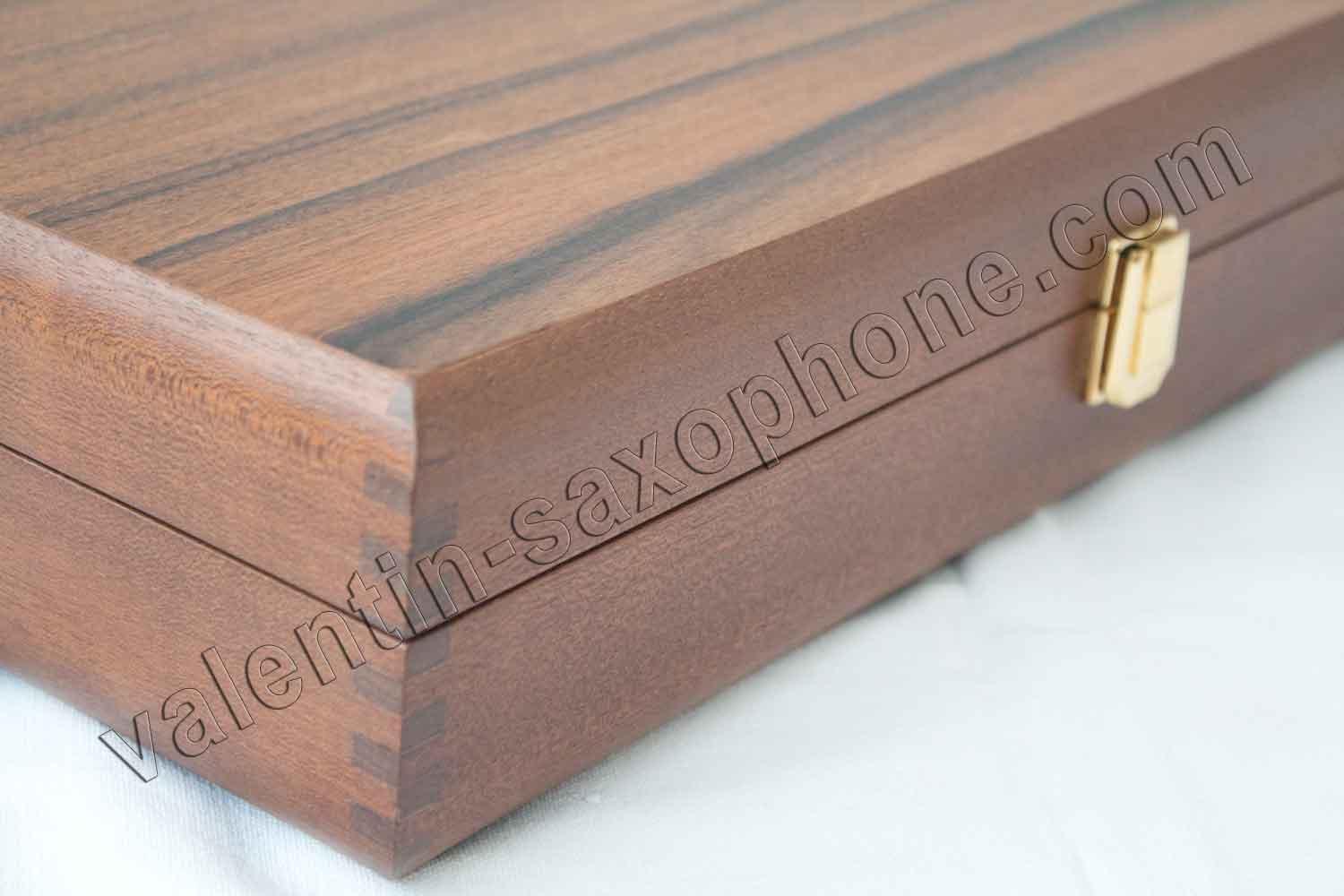 The butterfly steel hinges are elegant and firm.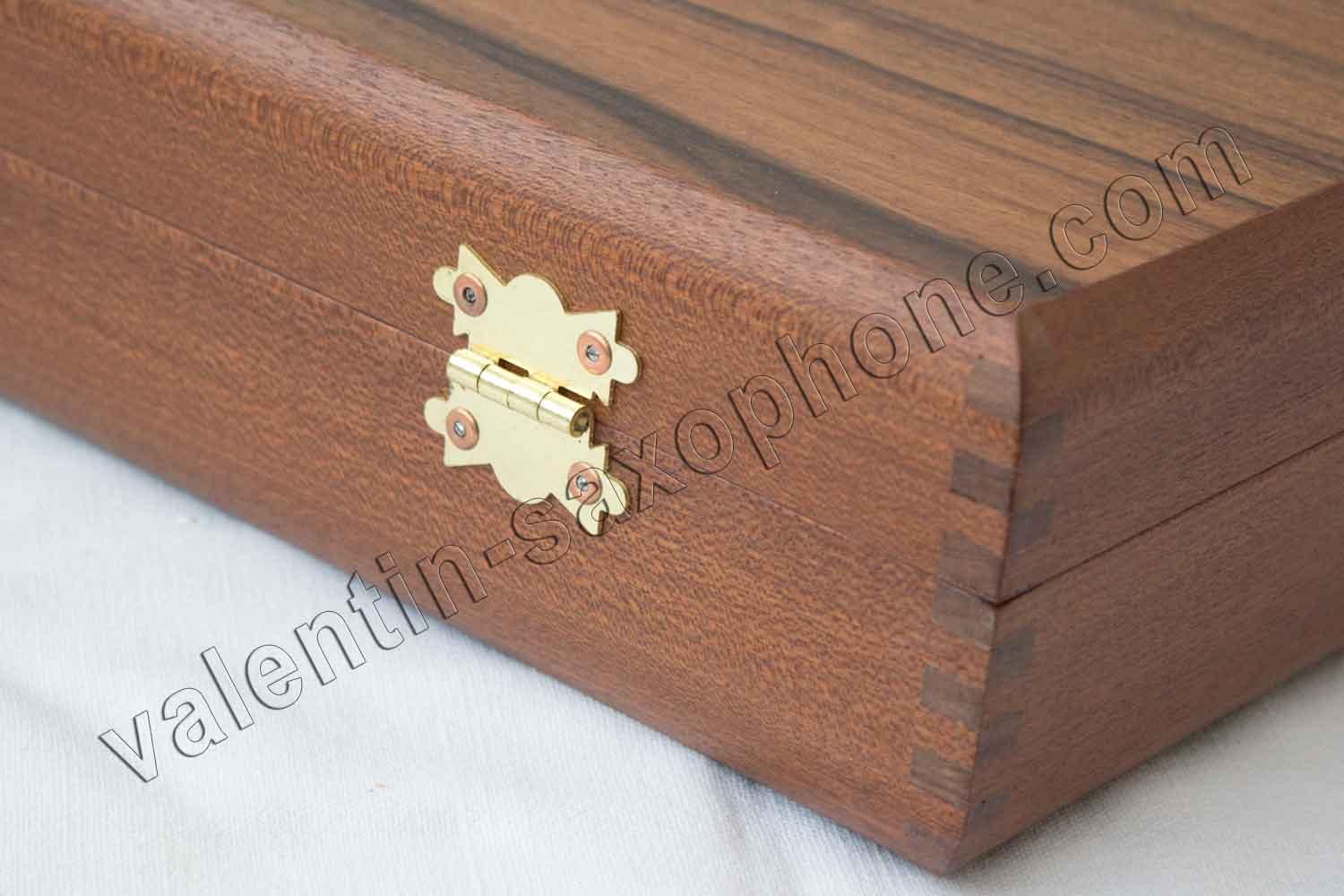 Deluxe Valentin case can store about twenty soprano mouthpieces.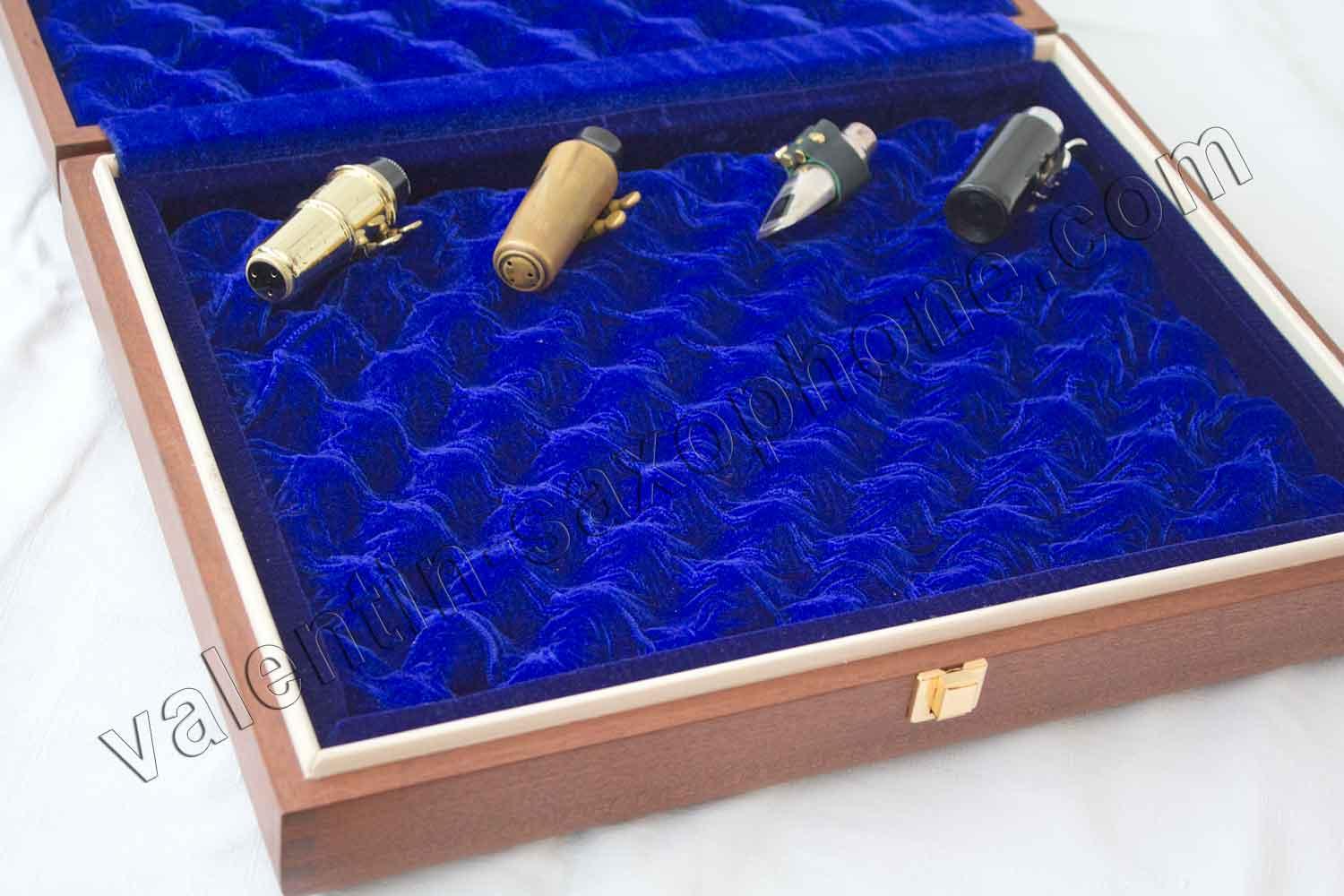 The dark blue frame illuminates the velvet.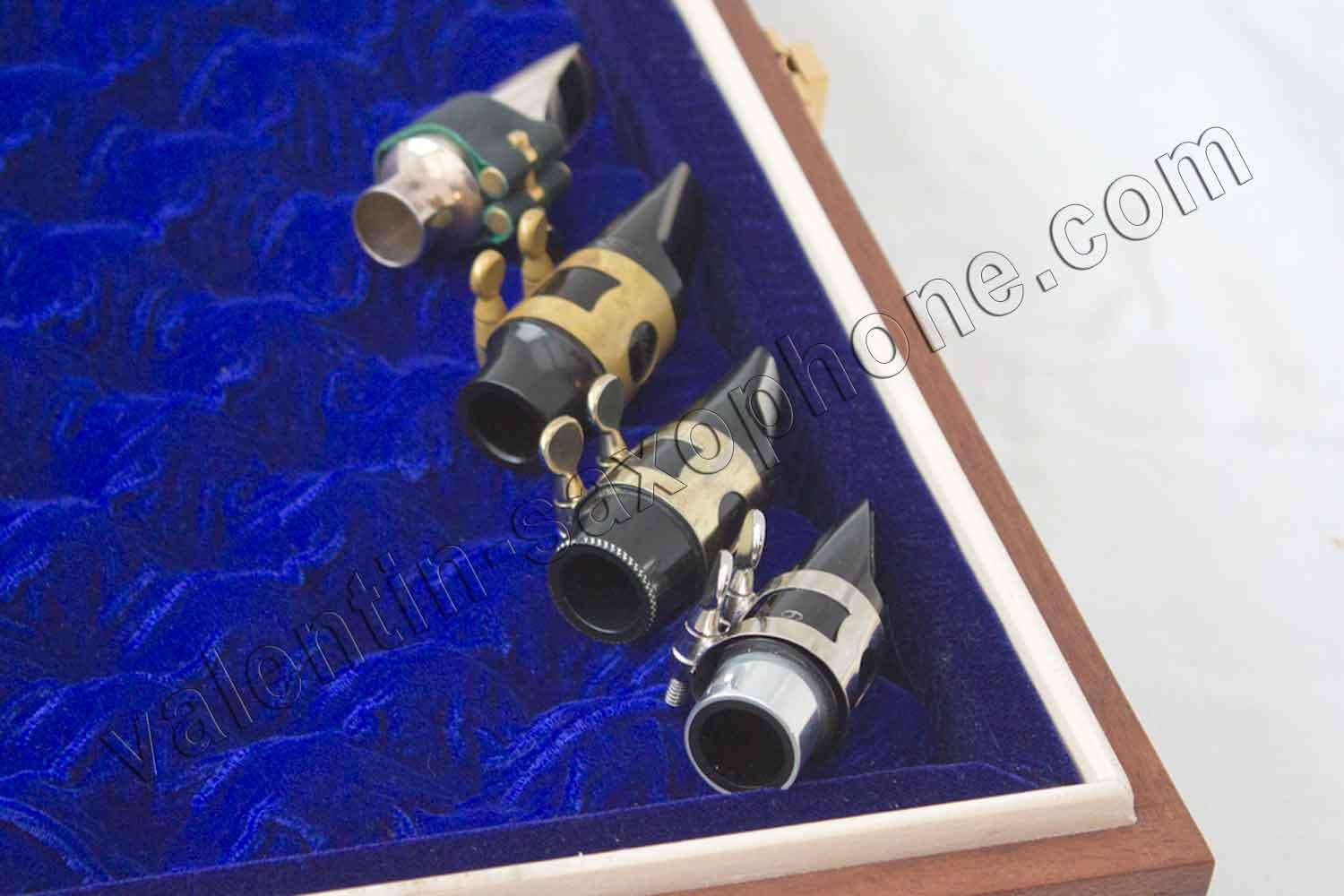 Here is the backside. The rosewood grain is so nice !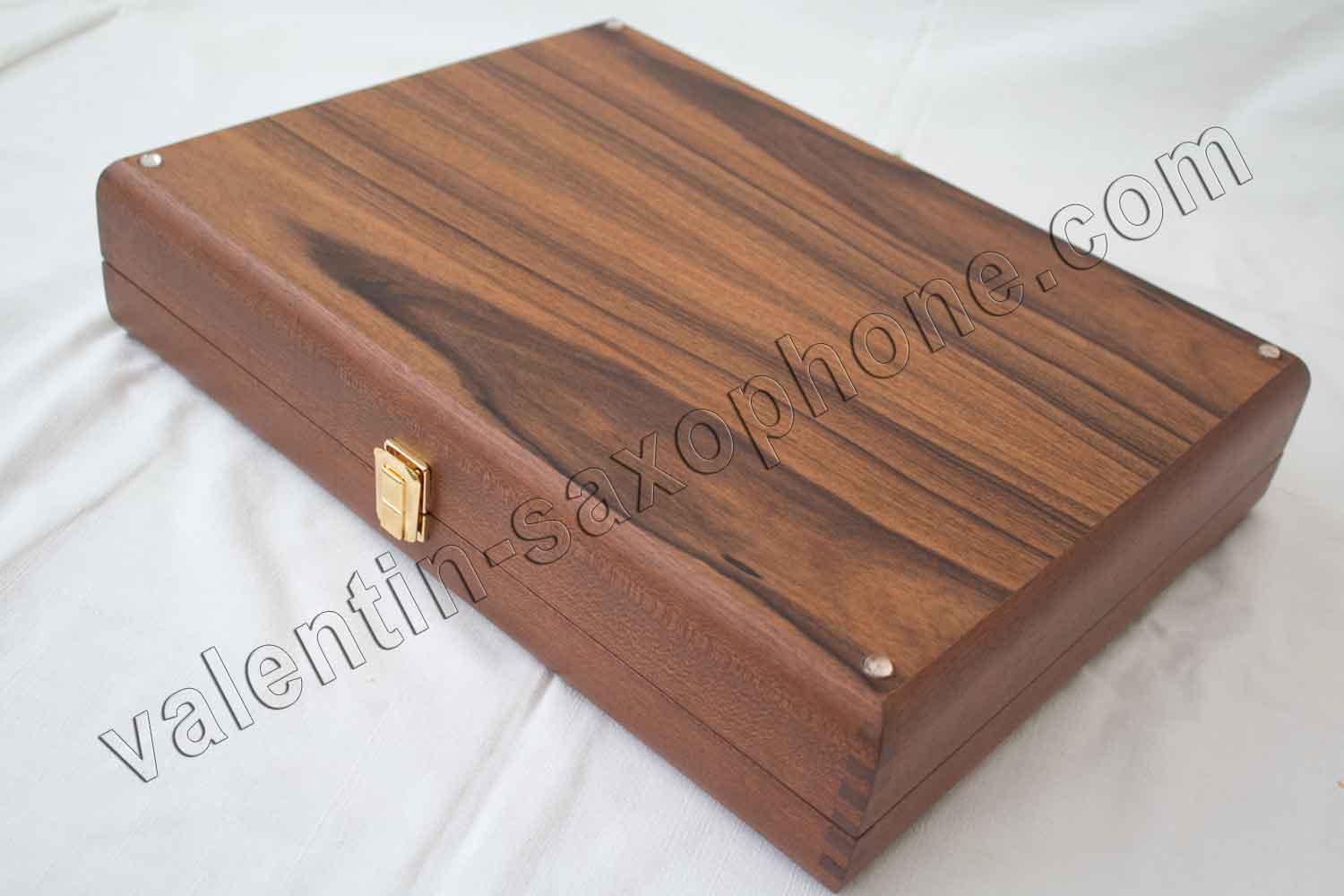 Four little rubber bumpers to avoid sliding.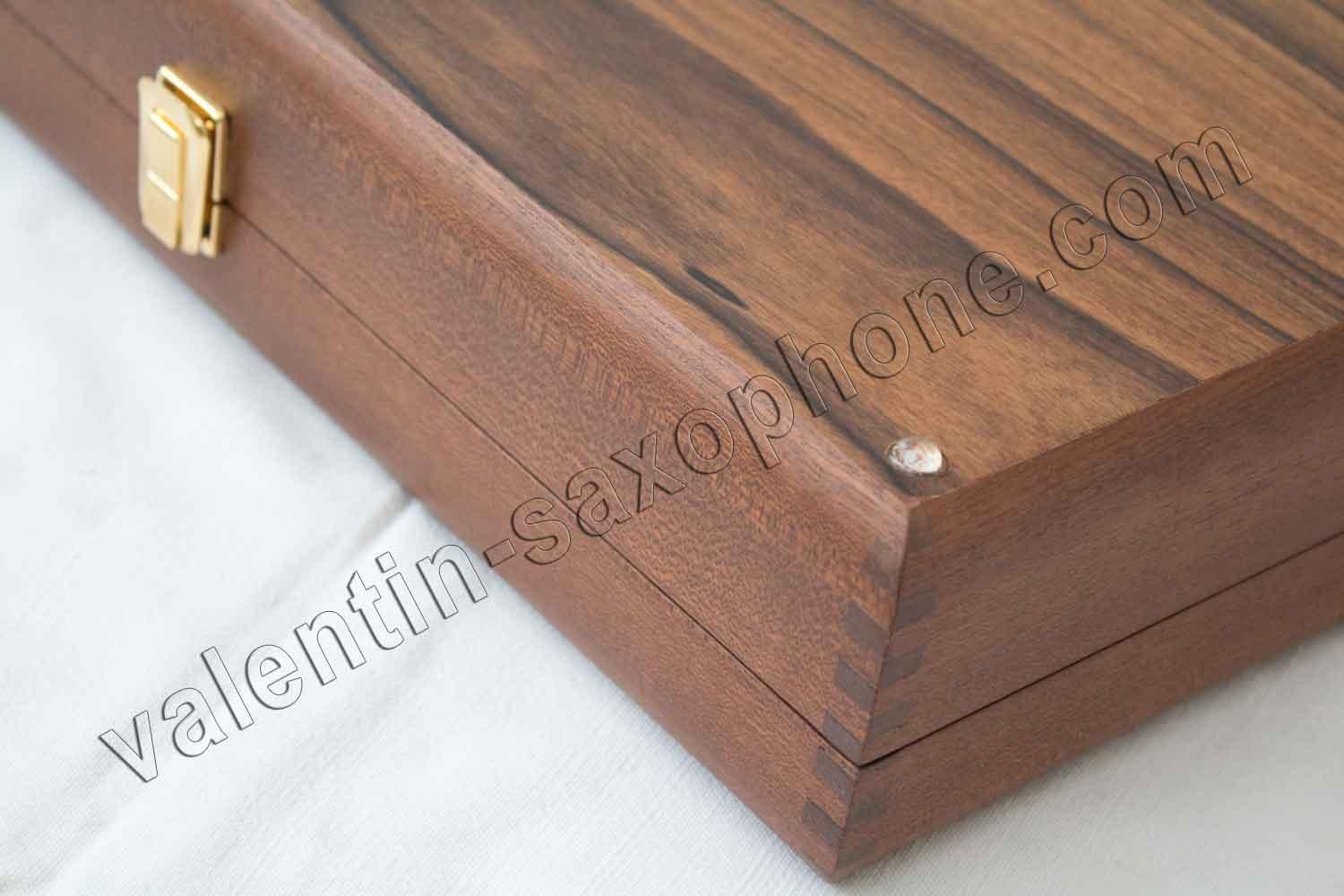 To travel with this case, metal mouthpieces must have their ligature to be perfectly blocked.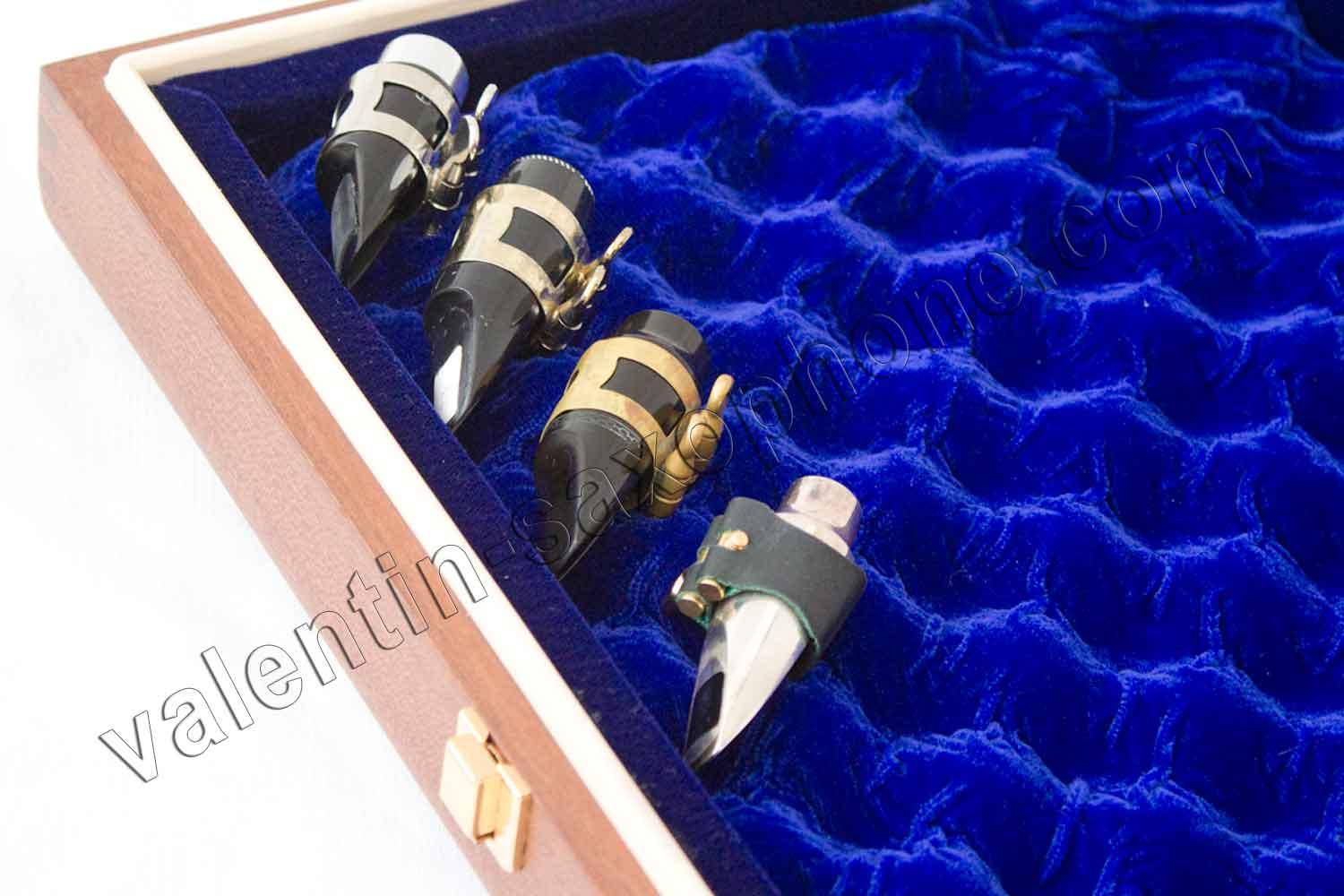 And now a video test to check it with two mouthpieces: a metal Brancher and a Lakey: