This case is the result of a particular request; Séverine would like to offer her friend a storage solution for tenor saxophone mouthpieces and reeds.
She wants wood from France and harvested in a sustainable way, which is why I selected a PEFC certified oak.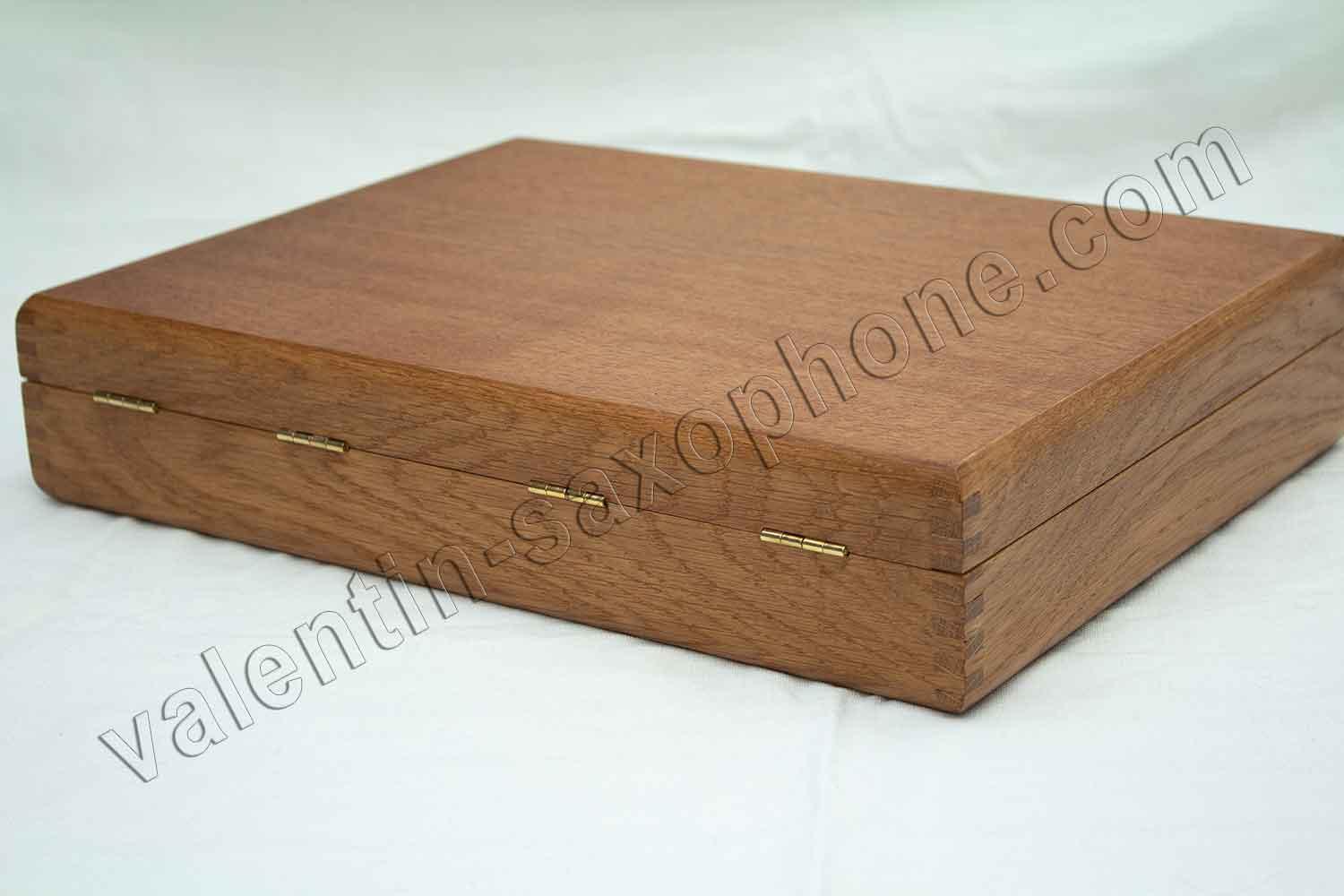 It was a great pleasure staining wood with walnut stain, a natural dye extracted from the bark of walnuts.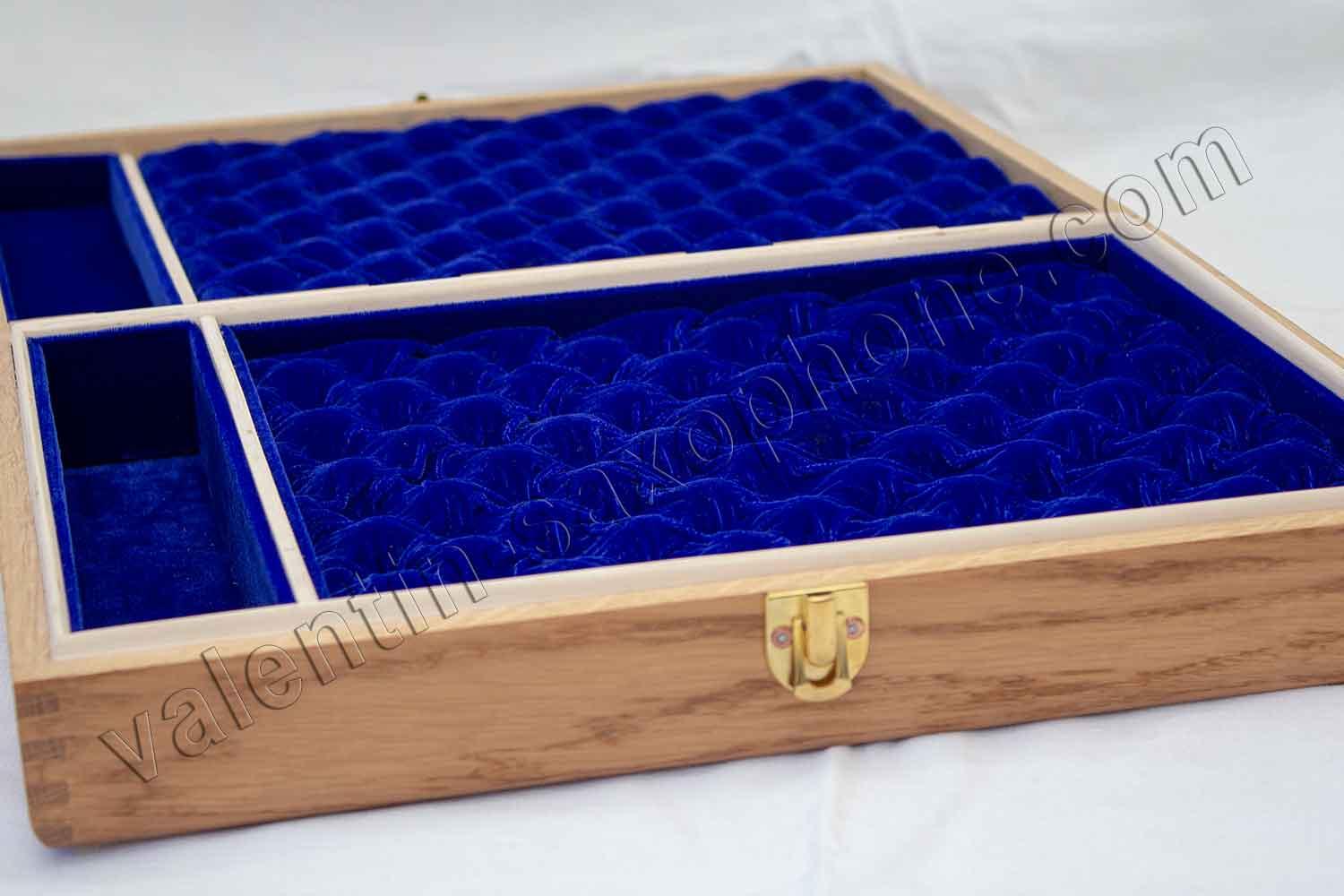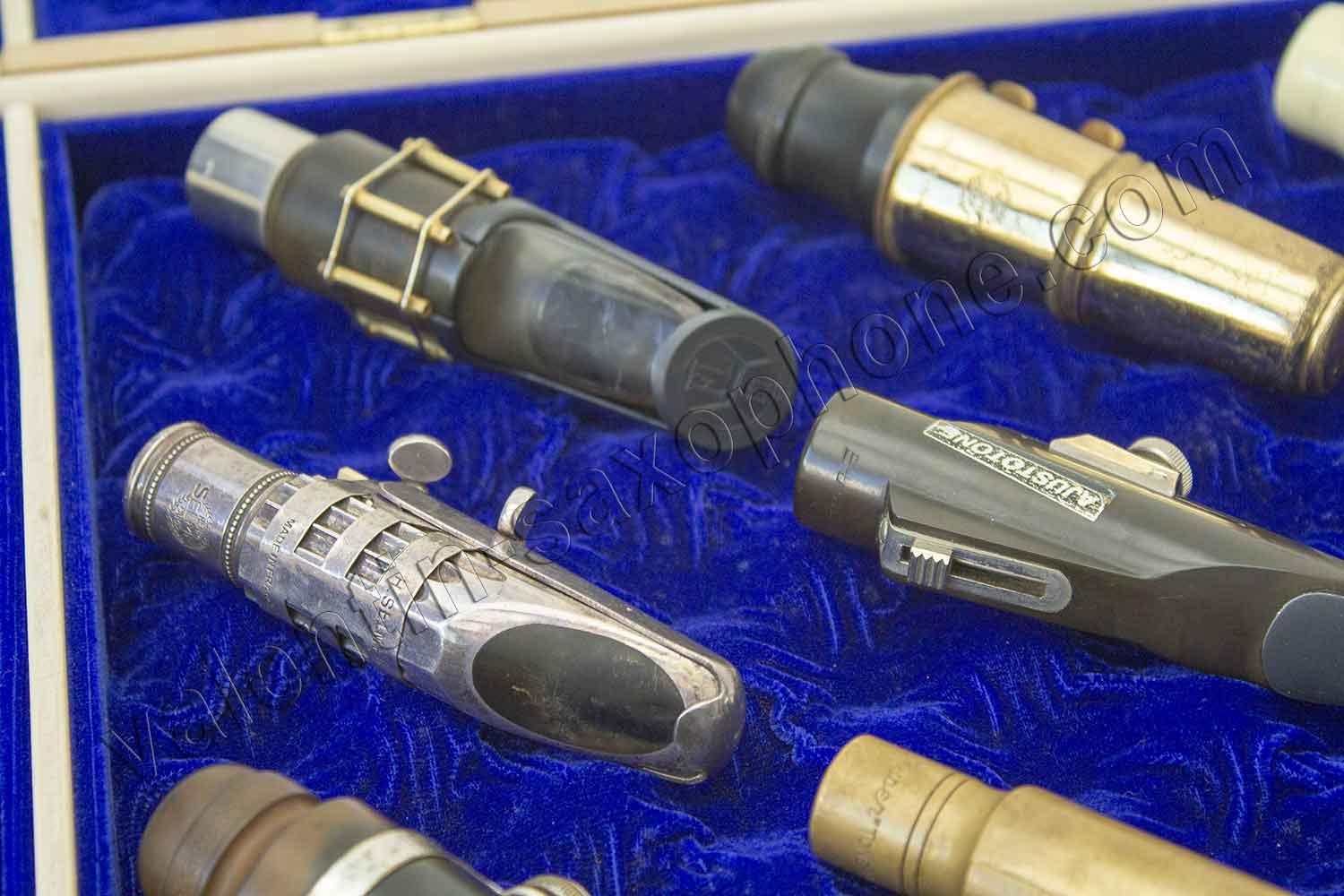 The case feature a compartment for 4 reeds boxes, i.e. 40 reeds.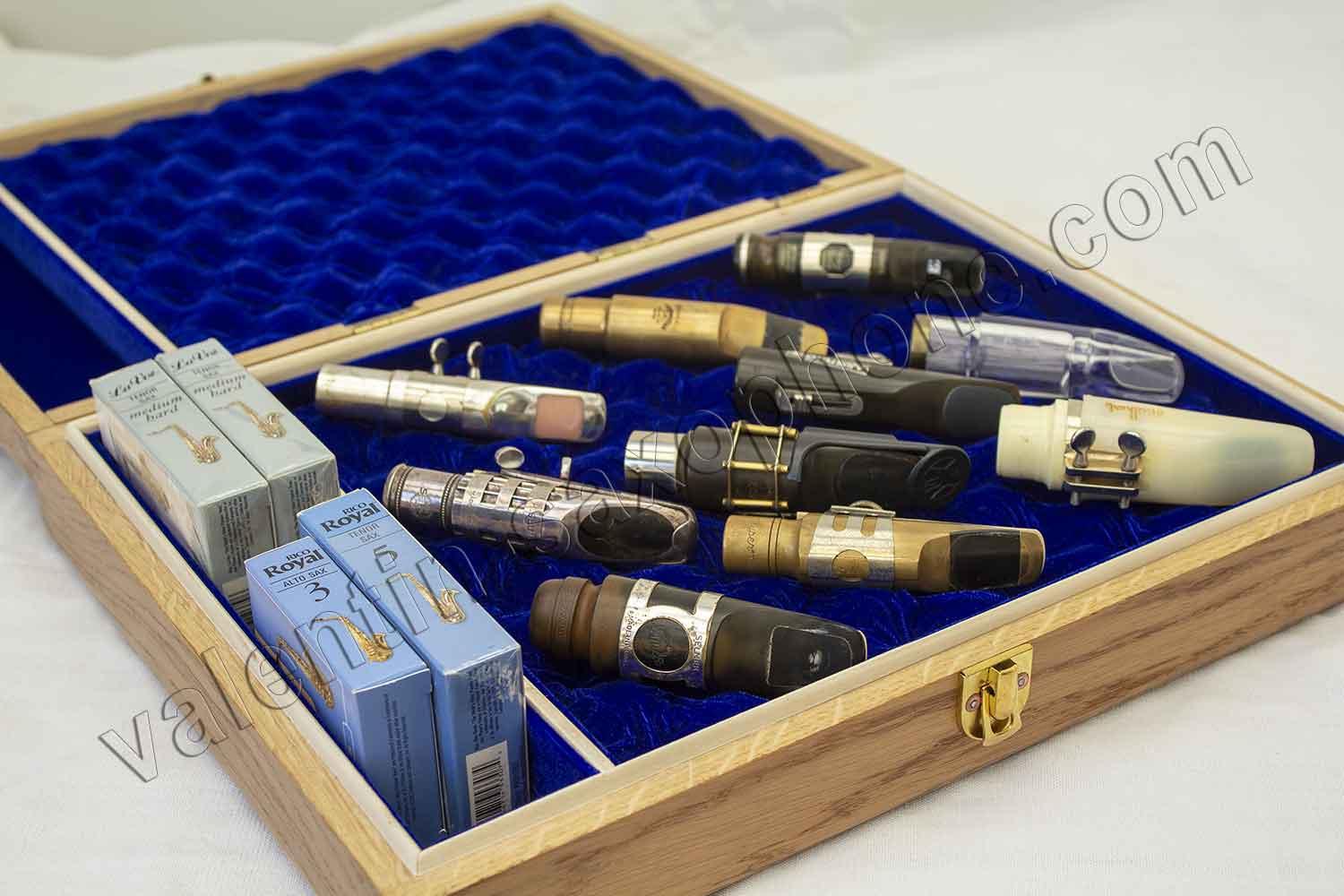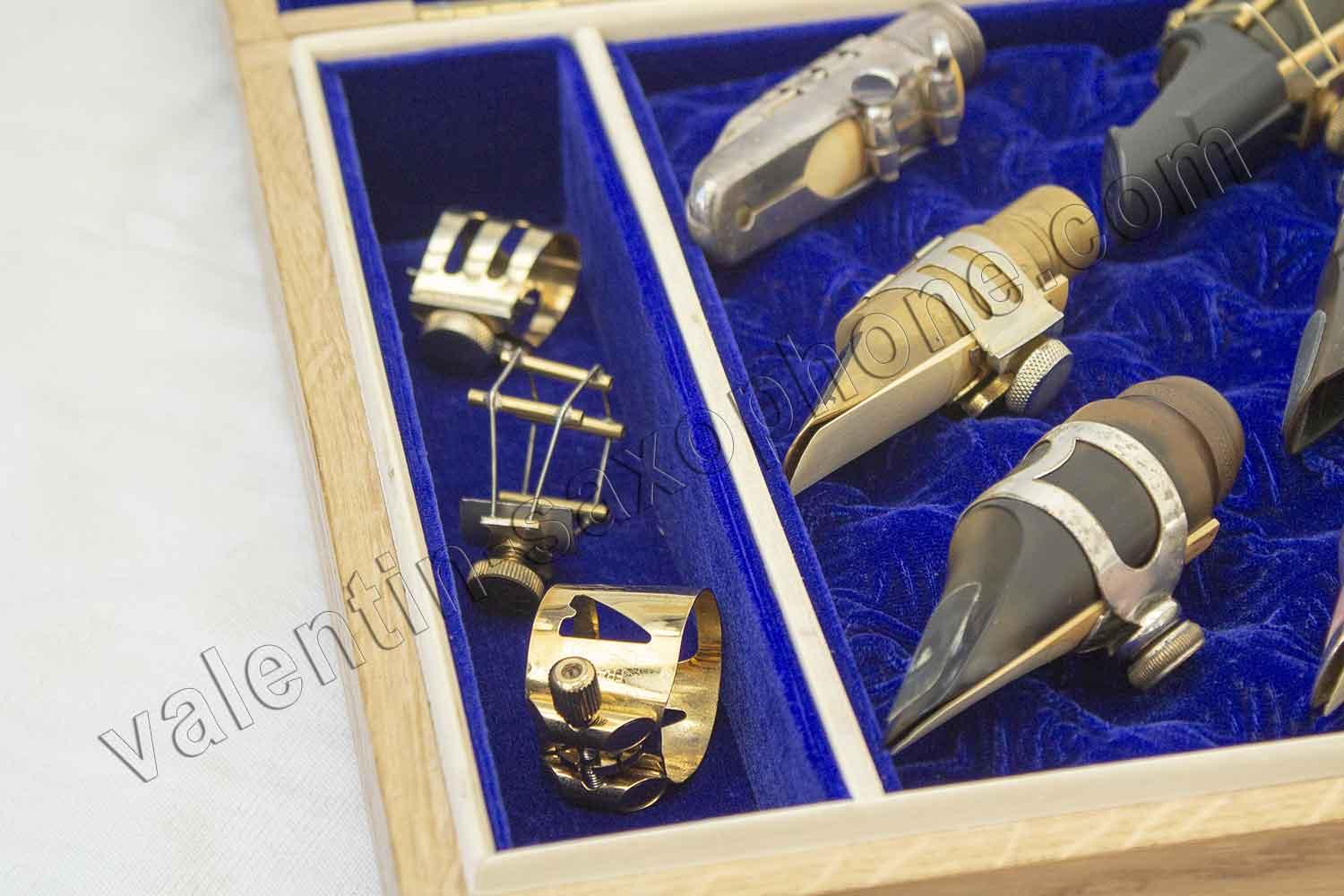 About thirty free reeds take place in the compartment.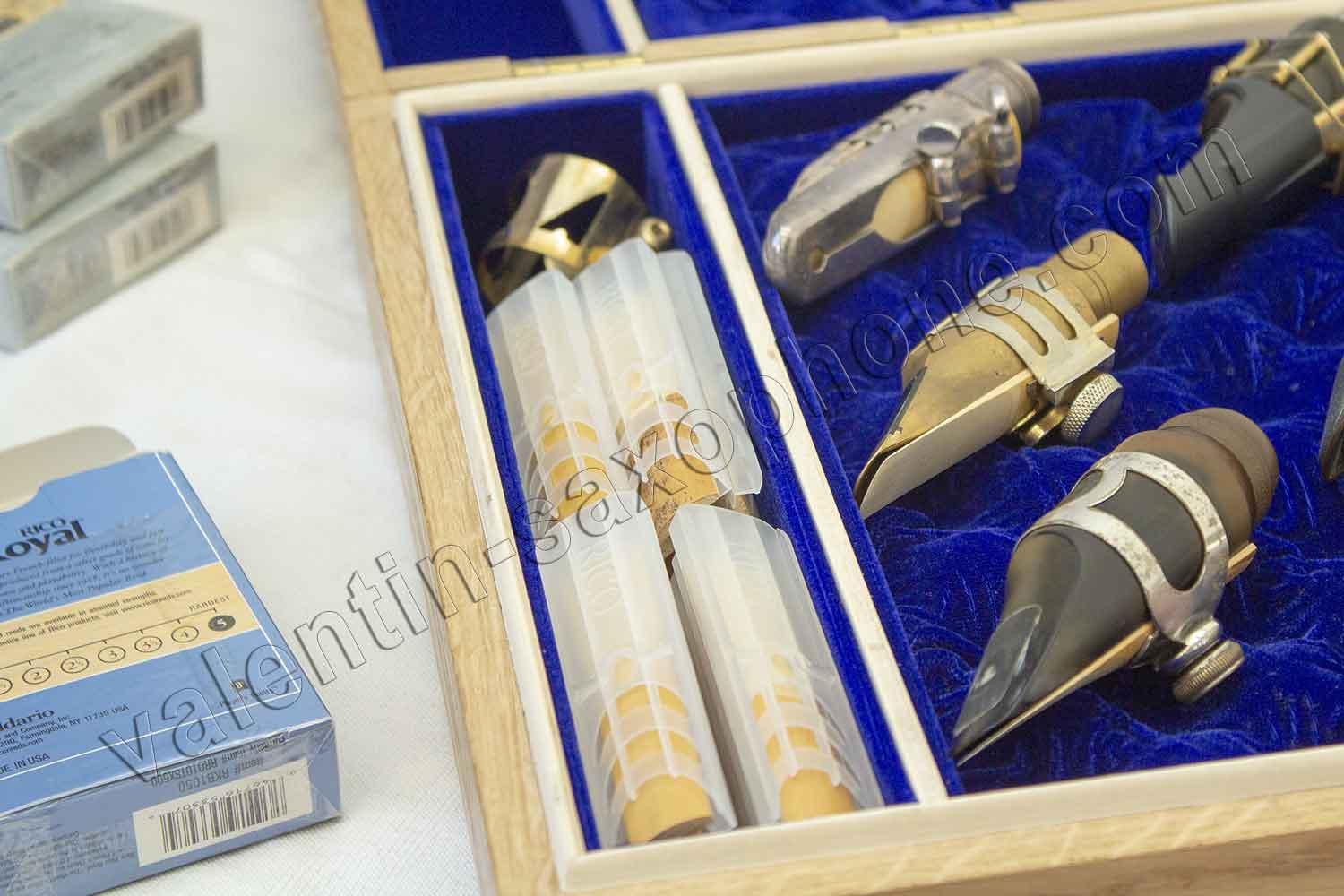 A soft seal lines the storage area.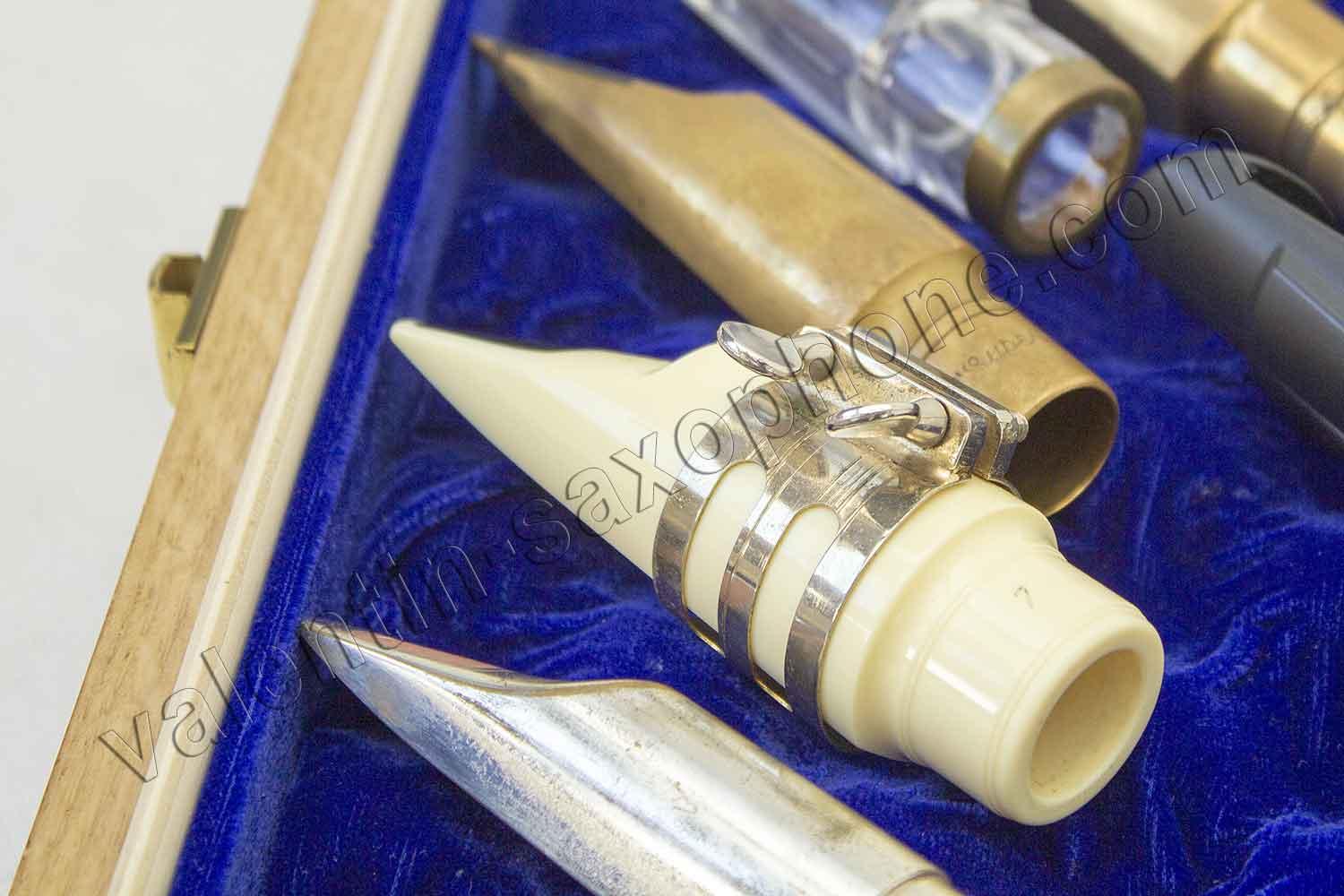 Here four Selmer reeds boxes.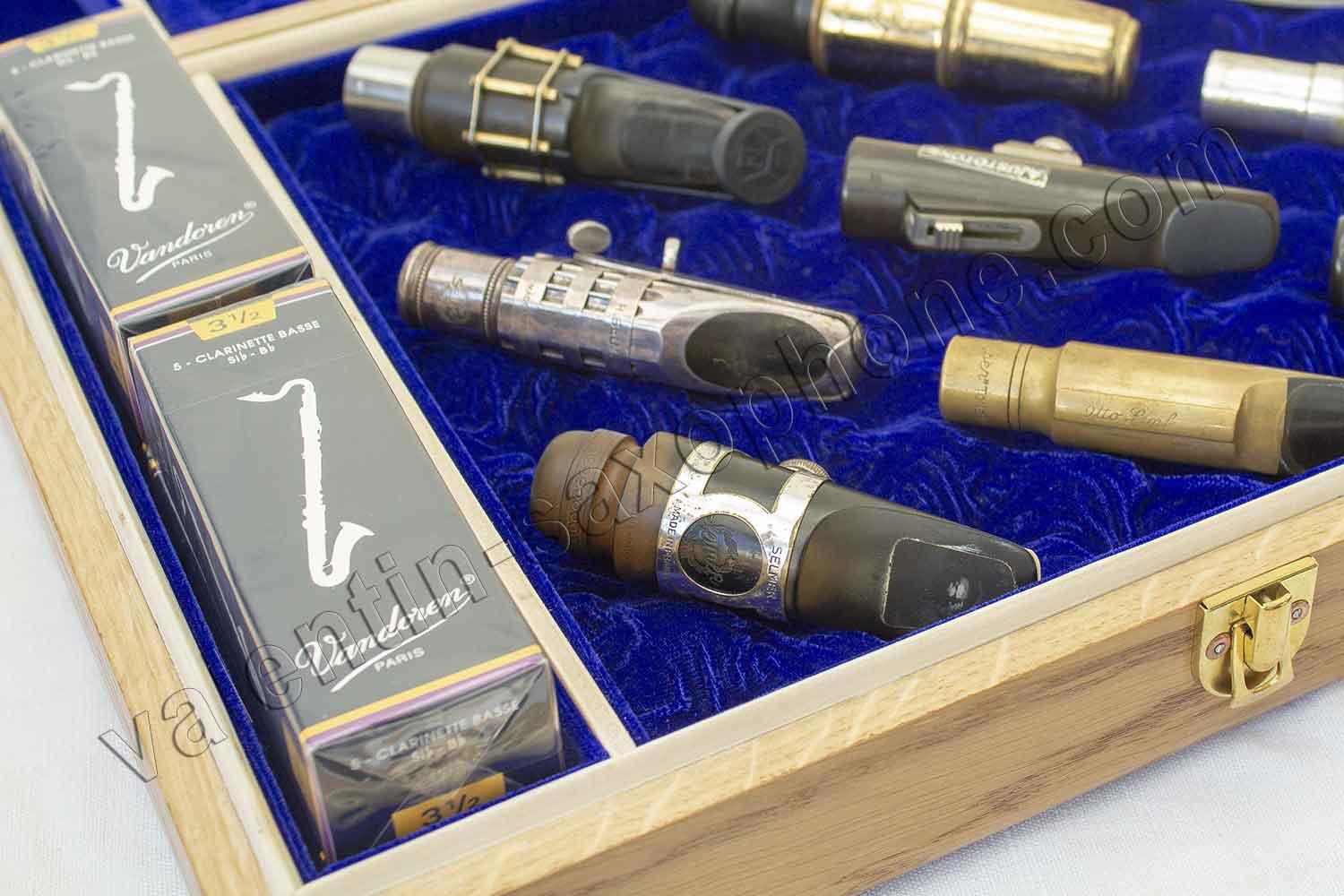 80% of the glues used are water-based, the varnish is also solvent-free to minimize the environmental impact.
Exterior dimensions : 400 x 300 x 85mm.