Generality
They are entirely made of nickel silver, an alloy of copper and nickel. It's much harder and stronger than brass !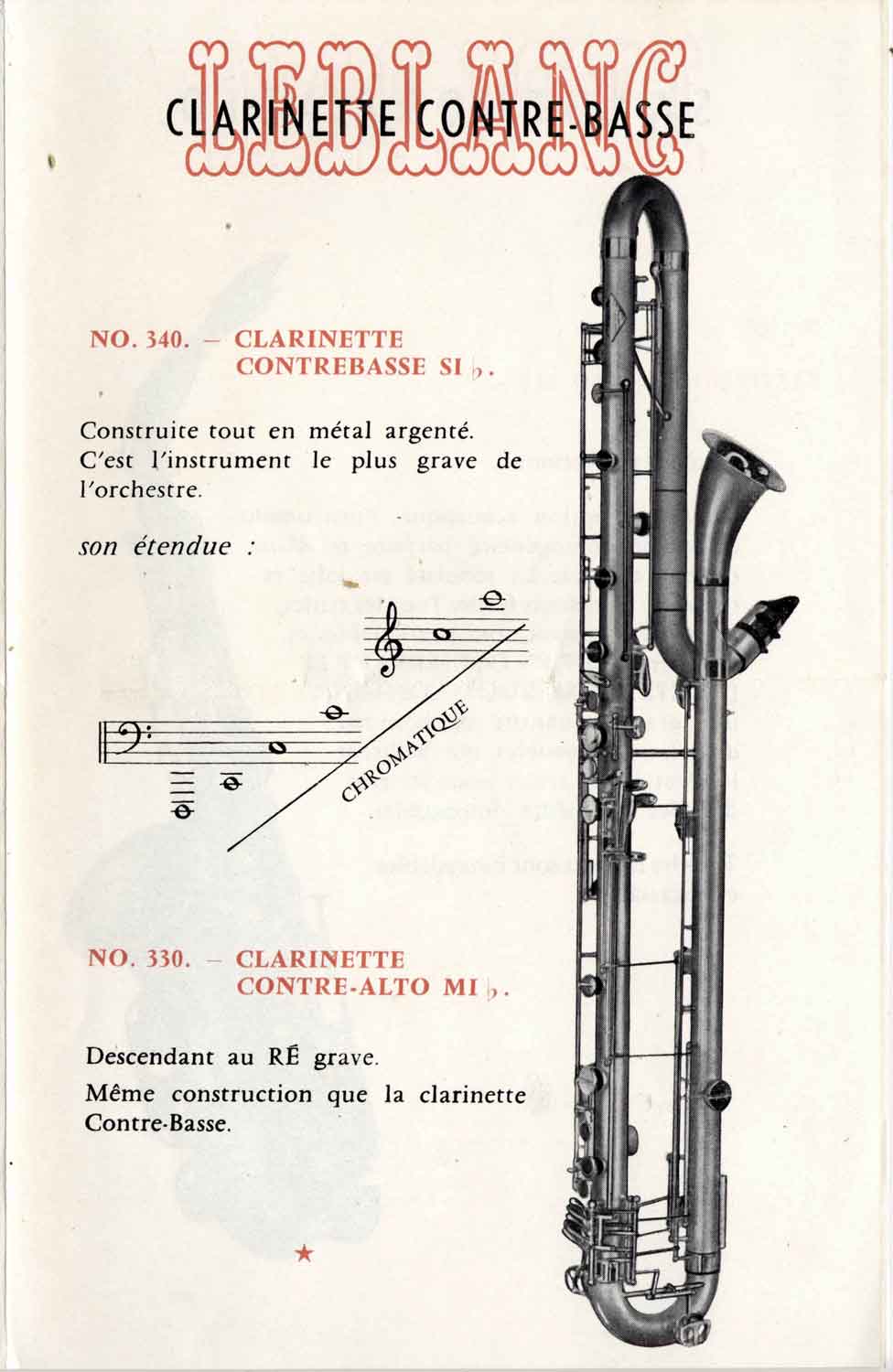 Leblanc declined contrabass clarinets in two shapes: one straight and the other rolled like a paperclip.

Anyway, the neck and the bell are removable.
Leblanc Contrabass Clarinet Types
- Straight shape 342-
This model goes down to low Eb.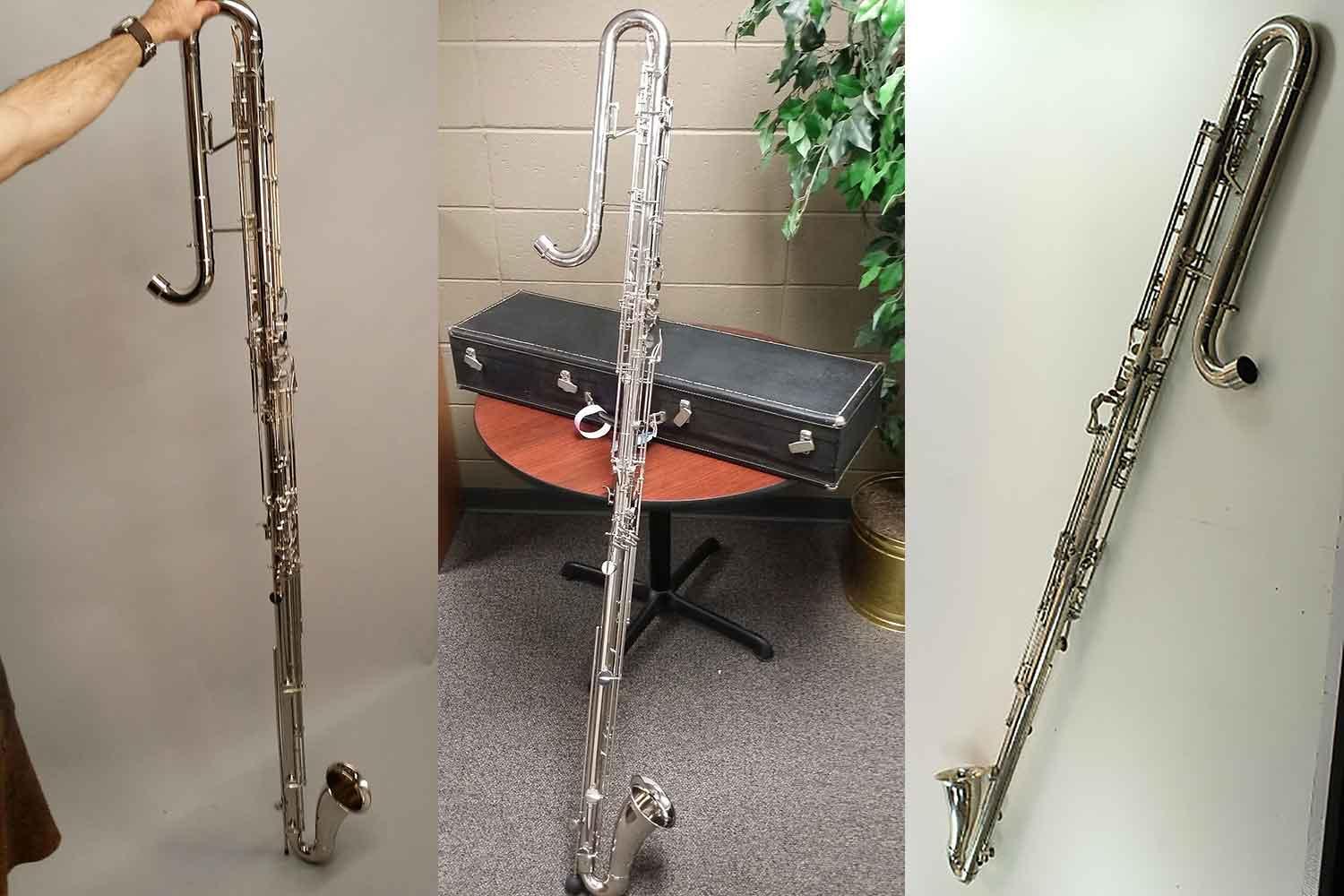 - Paperclip Model 340 -
The design is much compact than the straight model.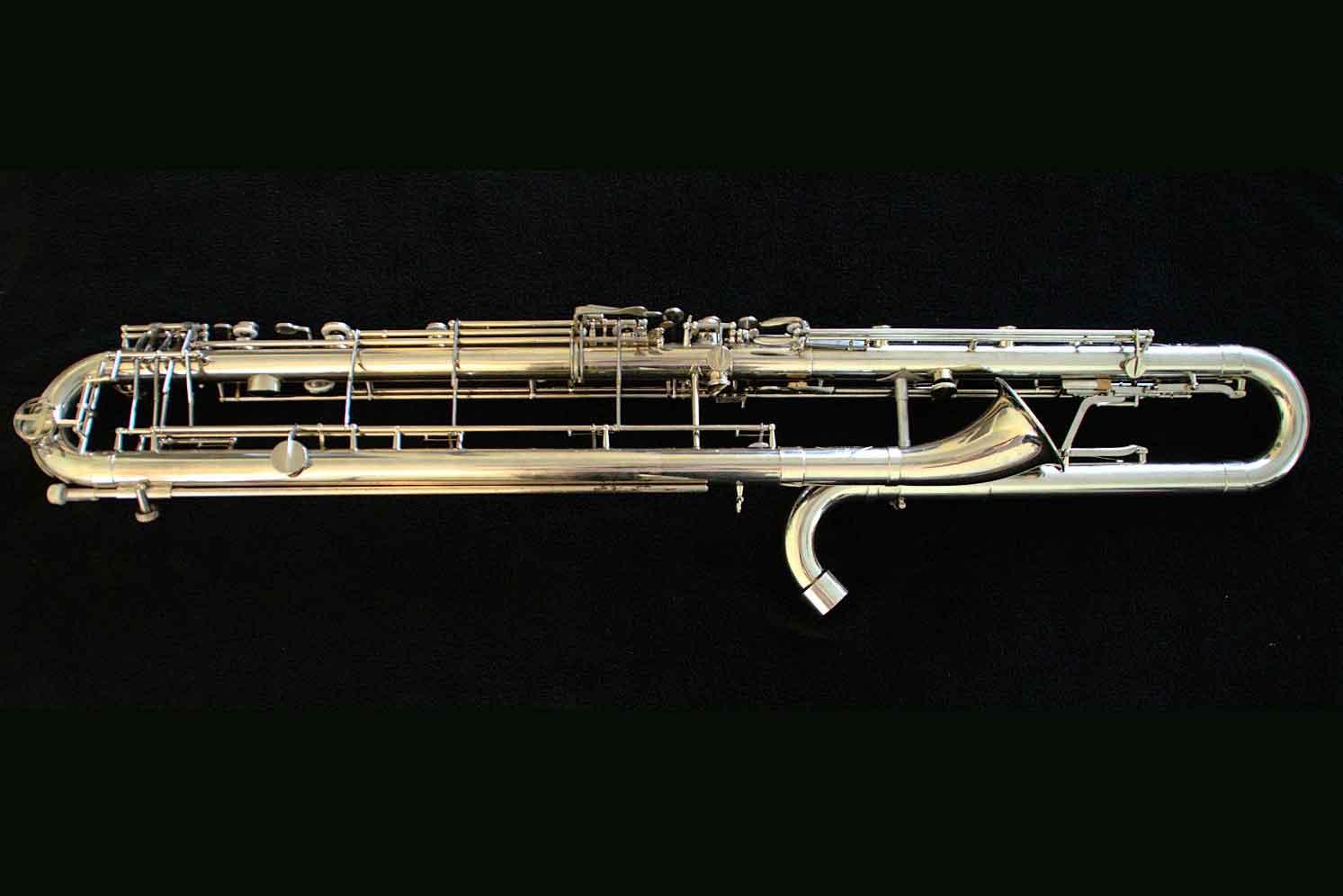 What is the most comfortable position ?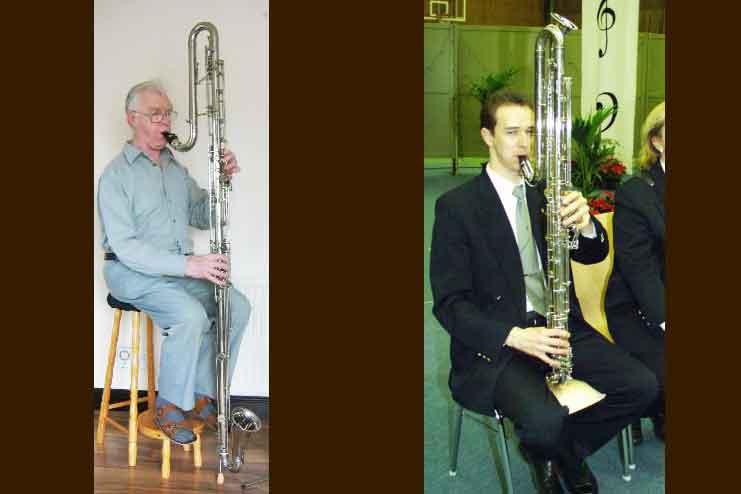 For the paperclip model, two tessitures are available: the first goes down to low D (C in concert pitch), the second to C (Bb).
When the bell does not protrude from the body of the clarinet, the lowest note is a D.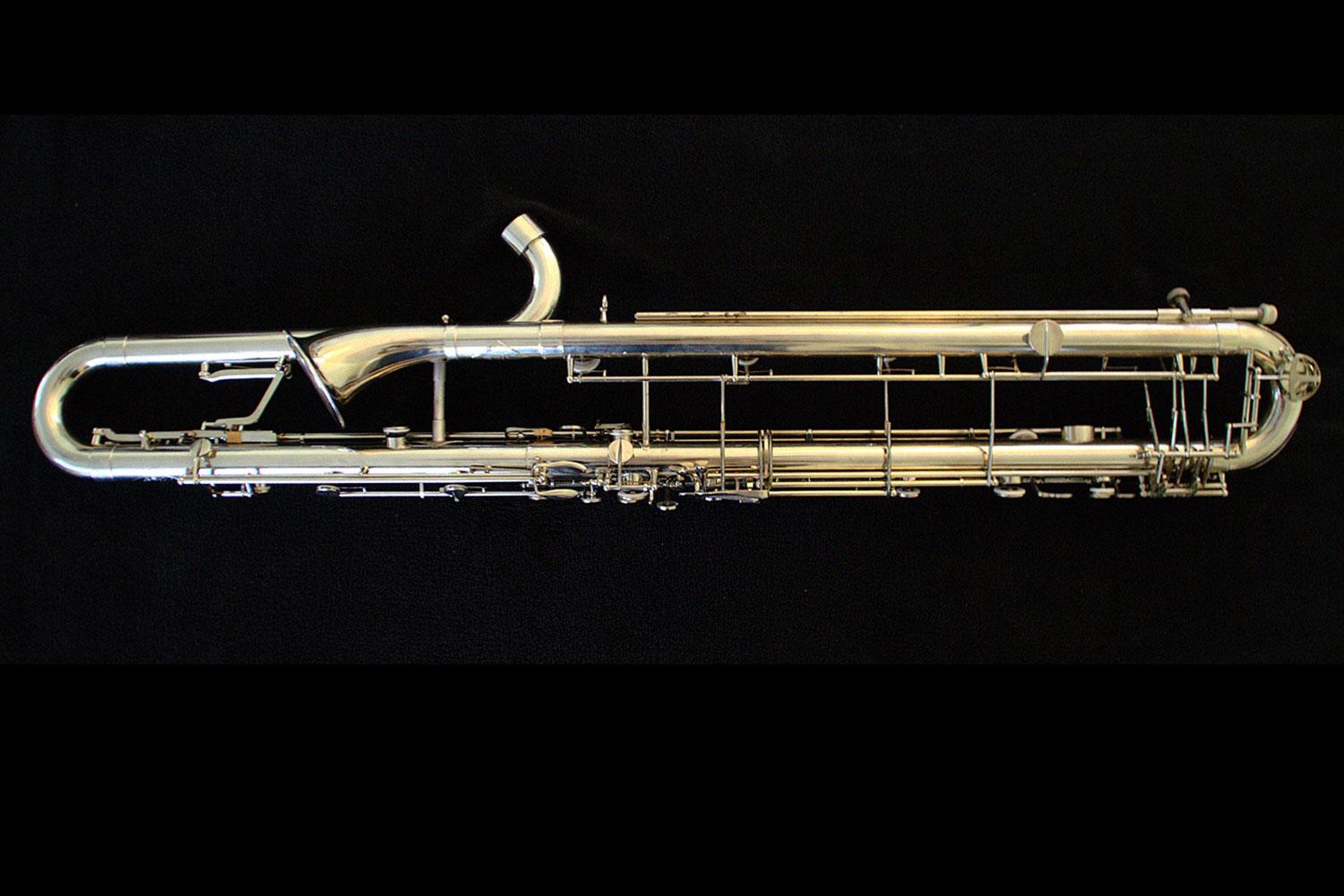 The C model tube is longer and the bell is above the body.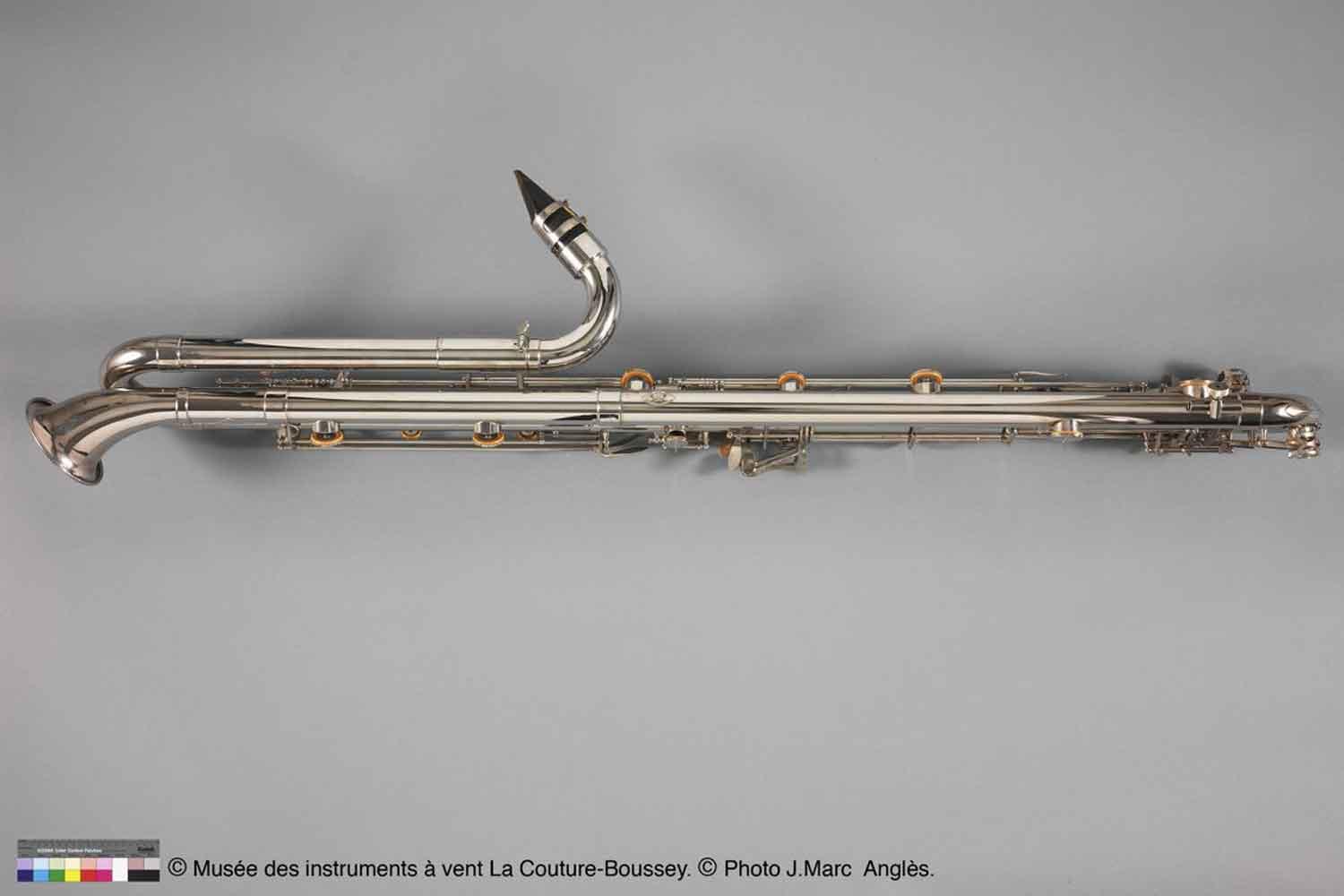 As on the modern bass clarinet, the low C # and C are operated by 2 keys on the right thumb.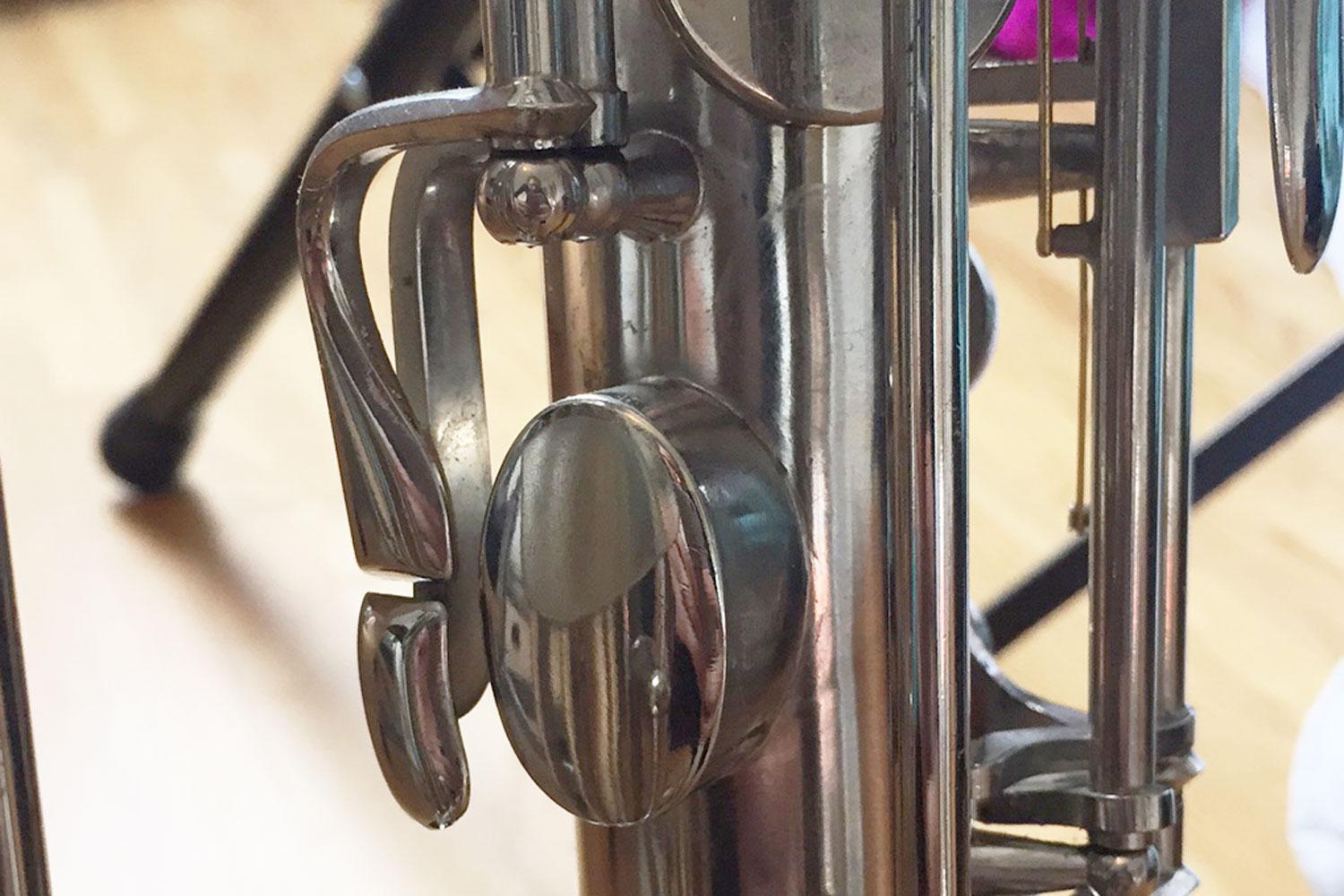 The paperclip body can be in one piece or in two parts, as below.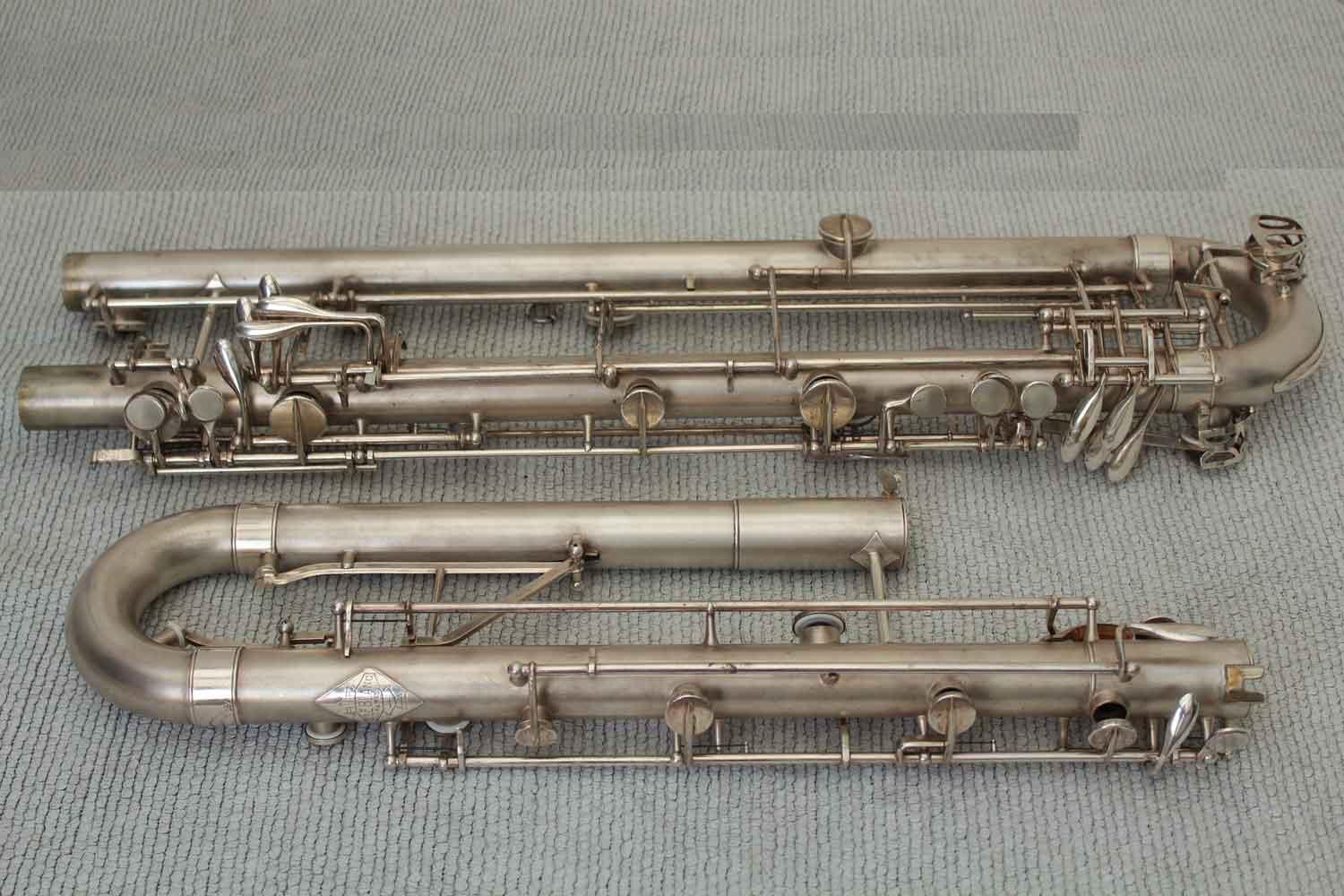 Cases
- Sraight model 342 -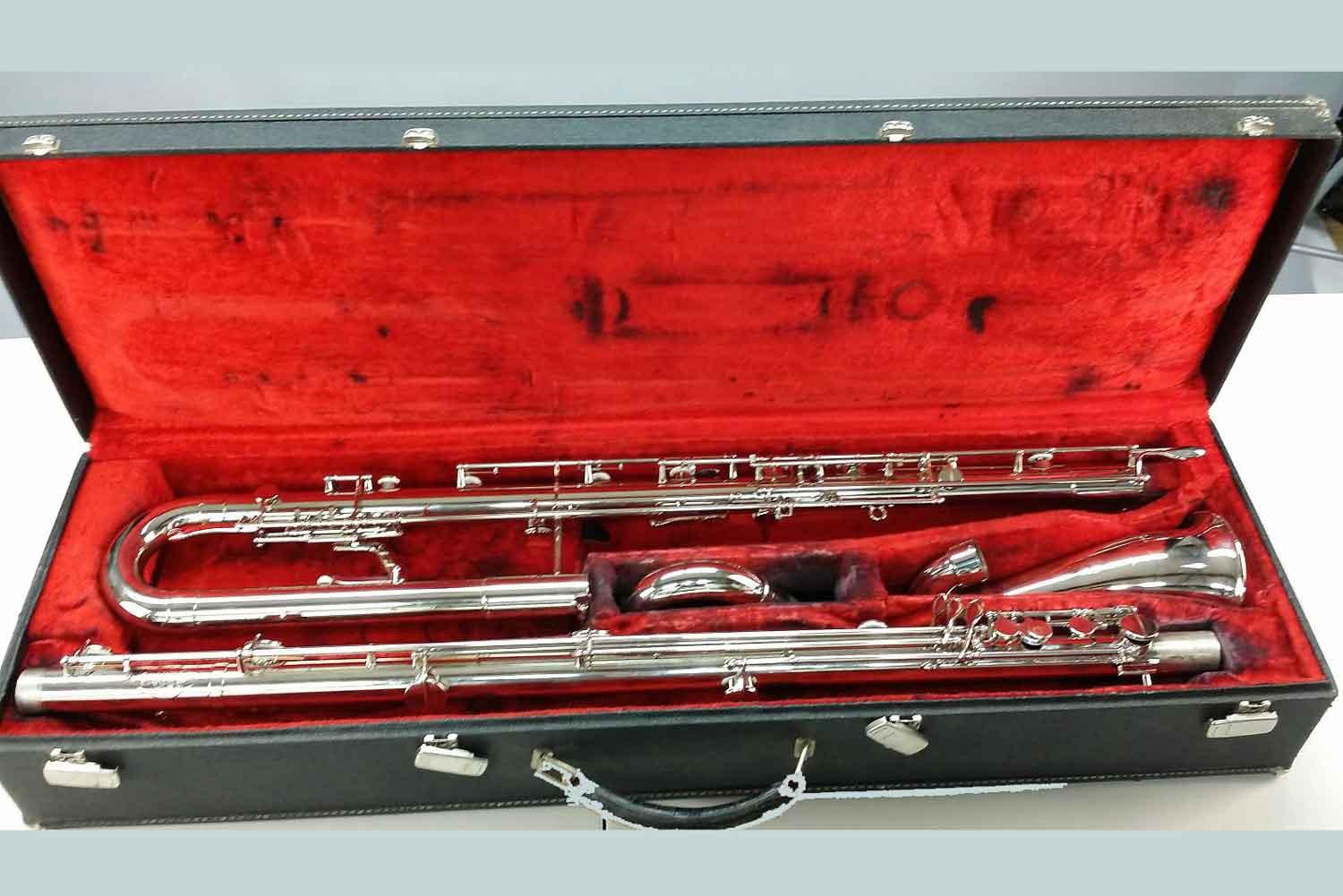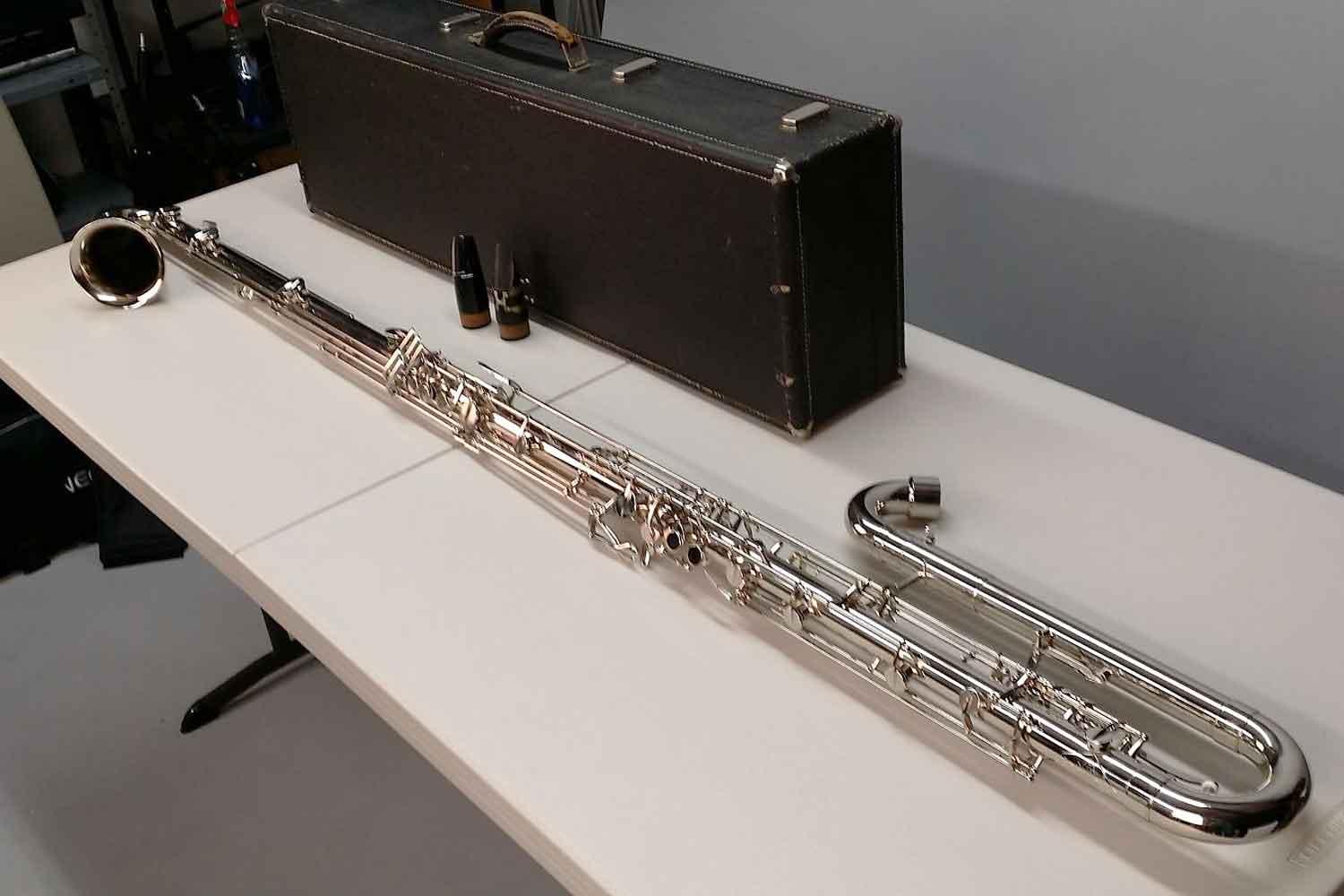 - One piece Paperclip Model -
The box is long.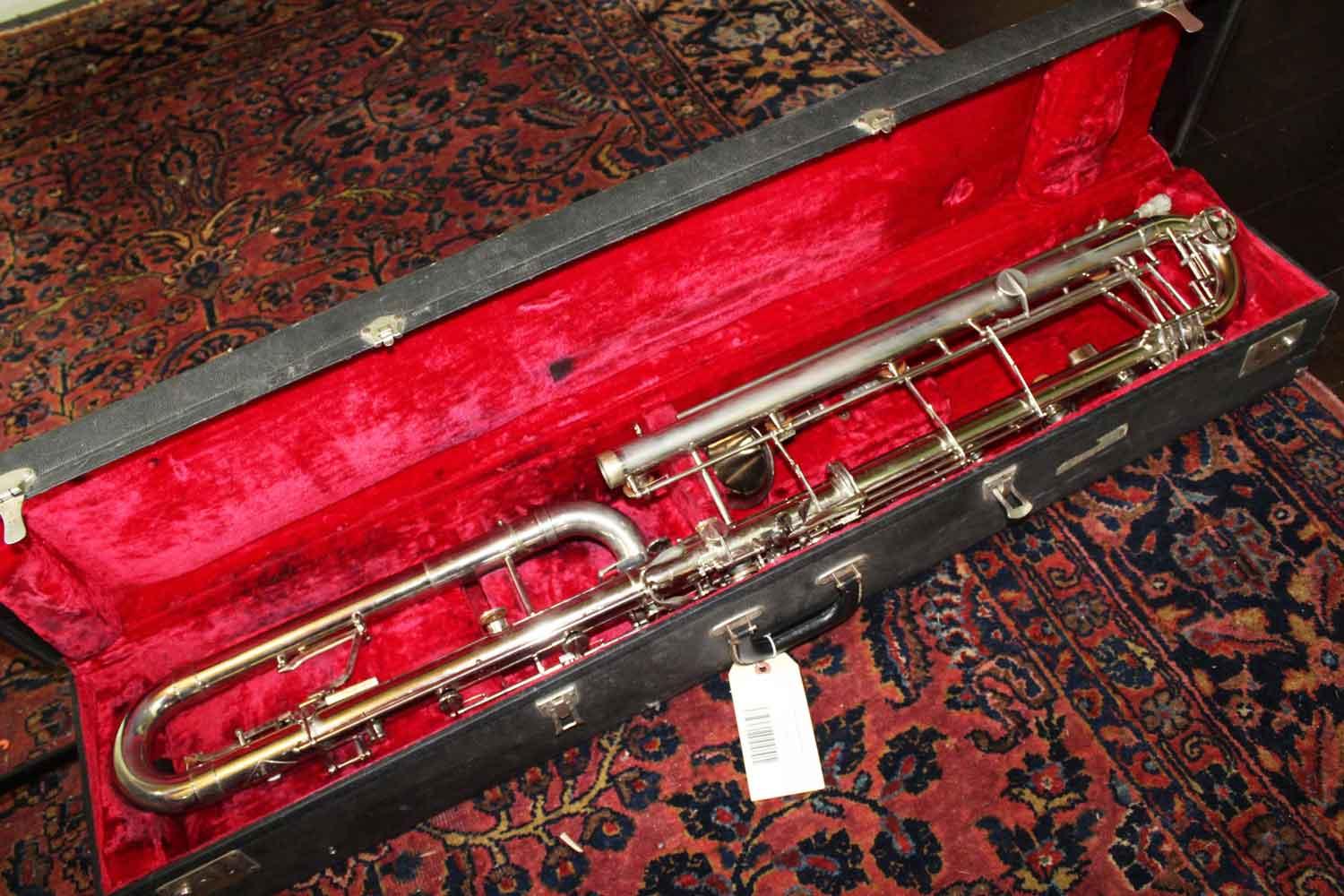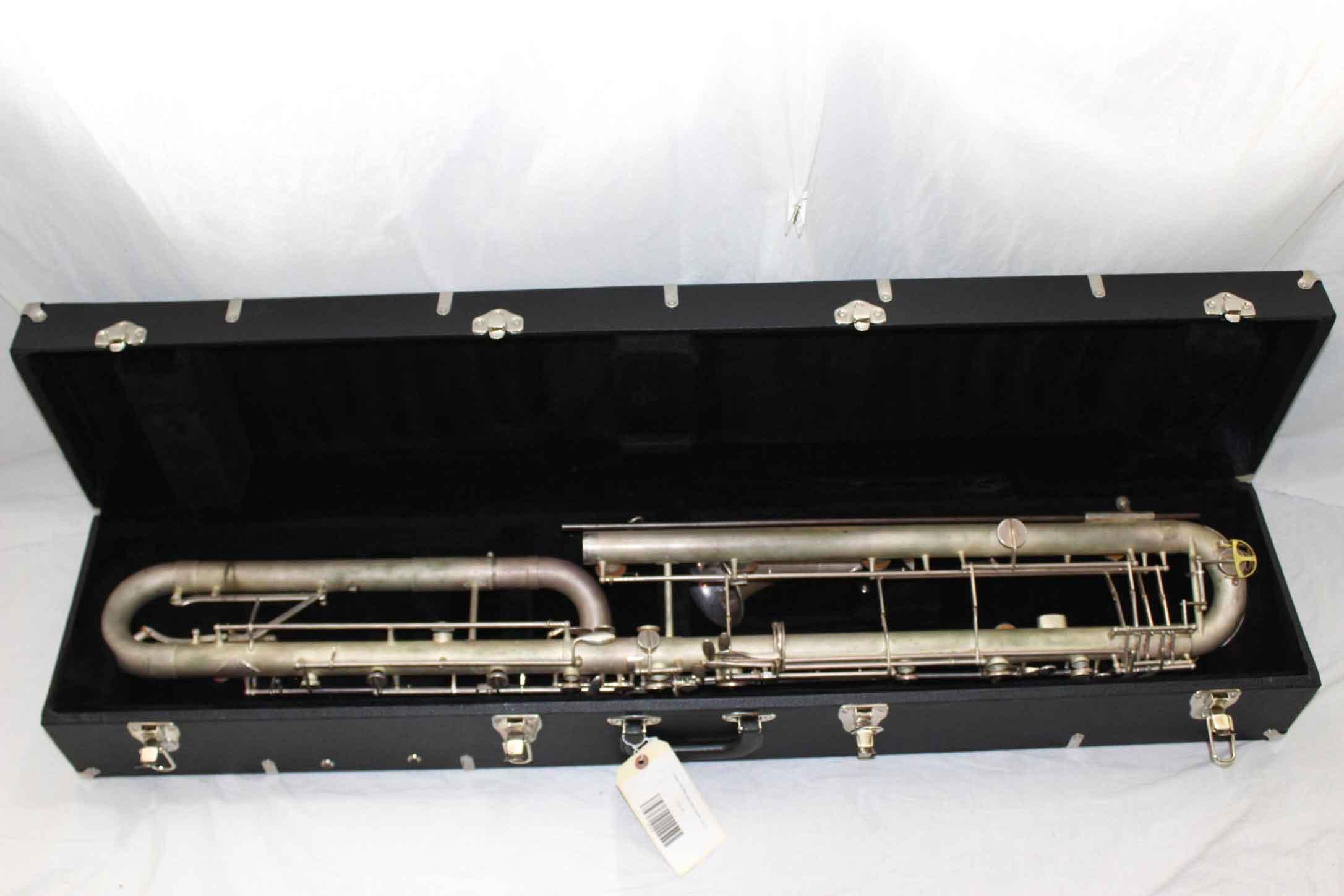 - Two pieces model -
The case is more compact, much smaller than a bass clarinet case.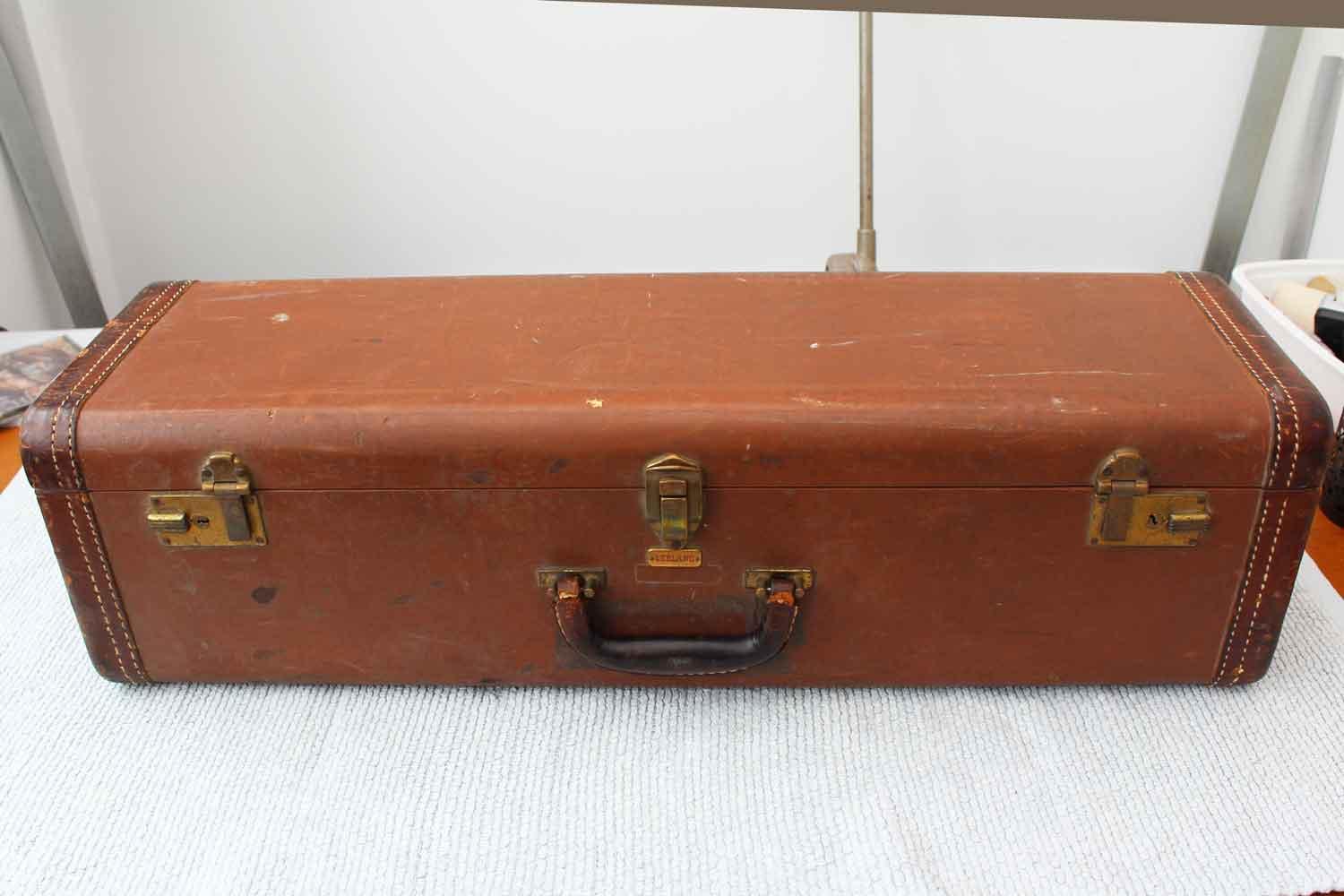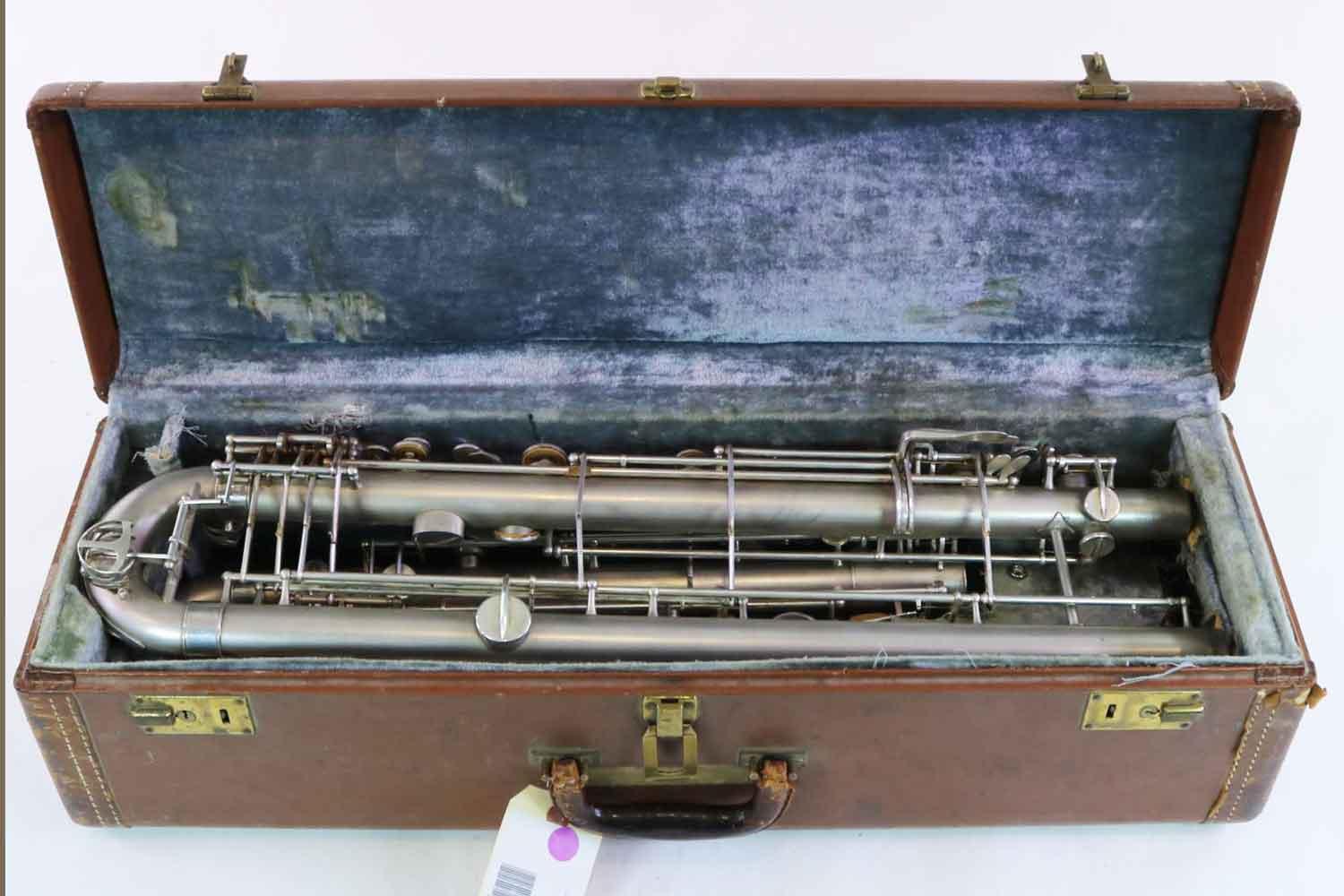 Storage is judiciously streamlined.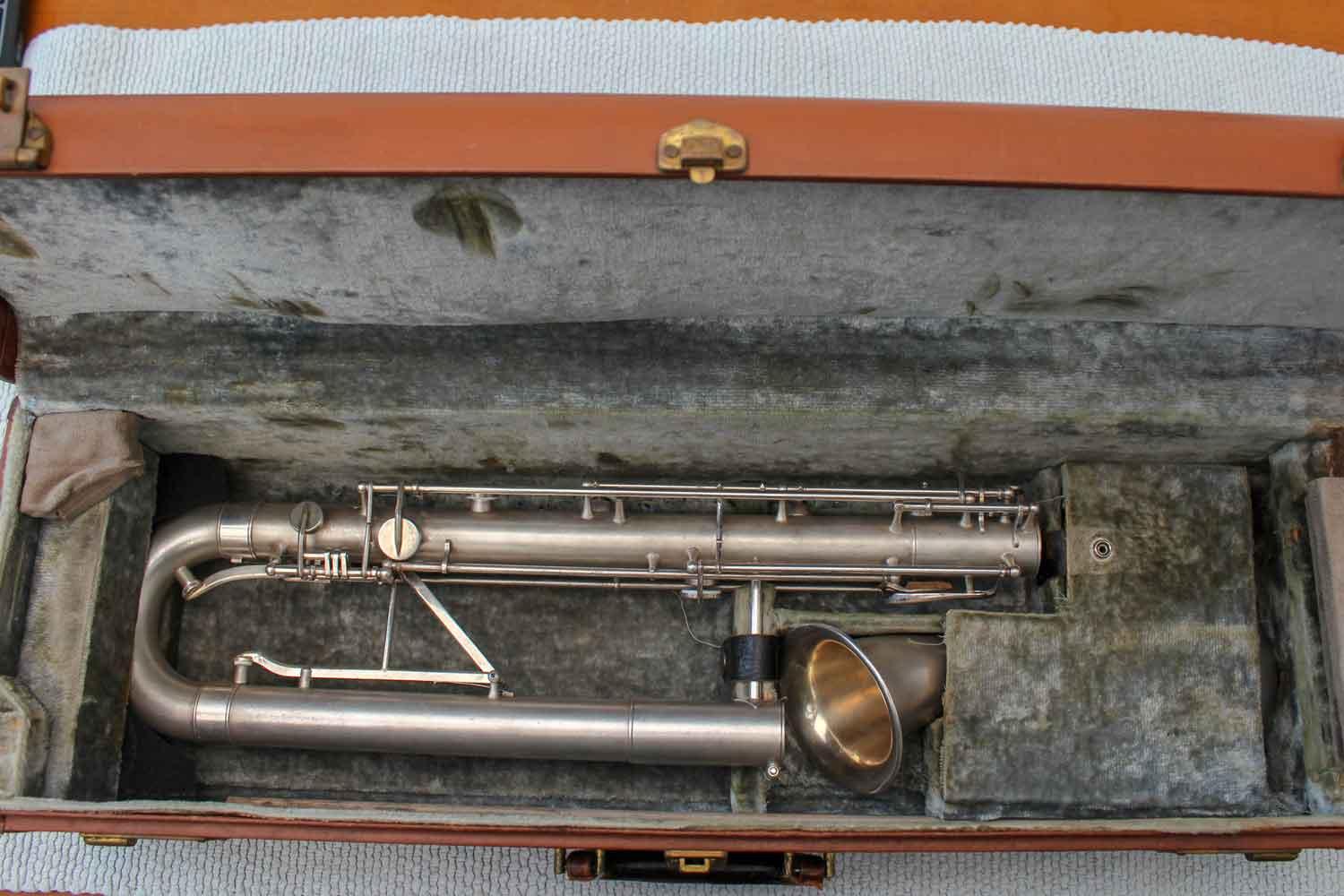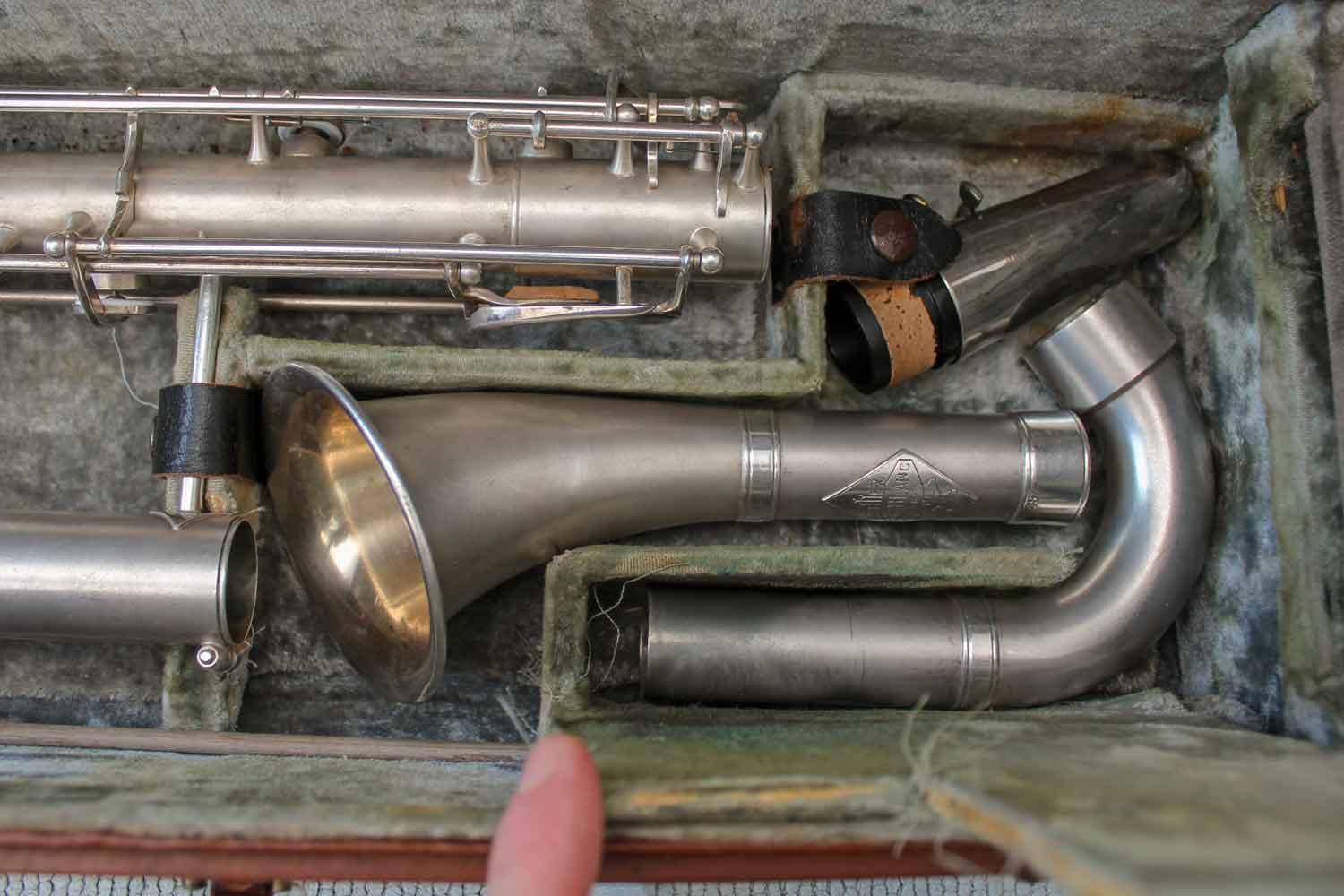 Finish
- Silver finish -
The body is sandblasted with a satin silver effect.
The keys are shiny silver plated.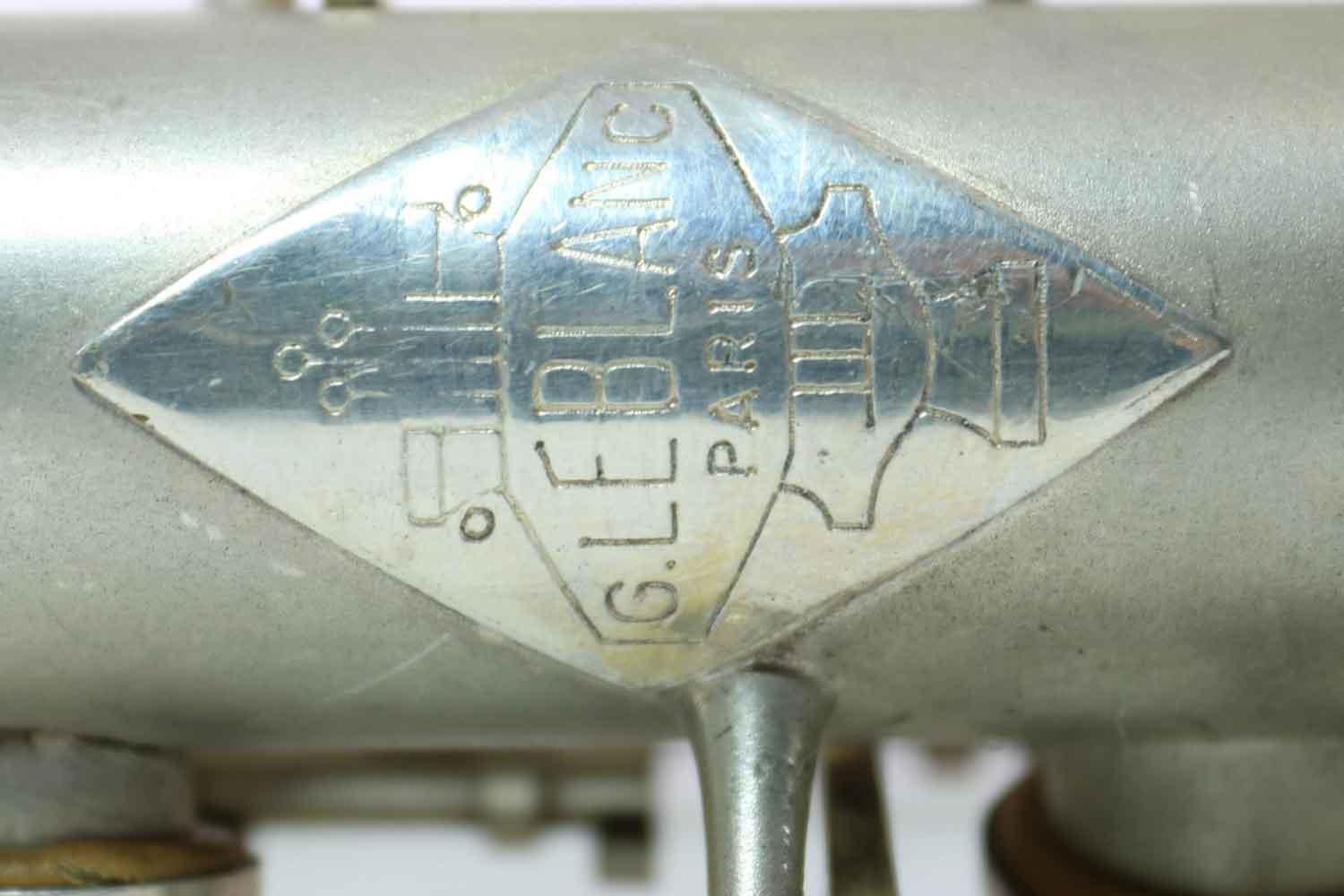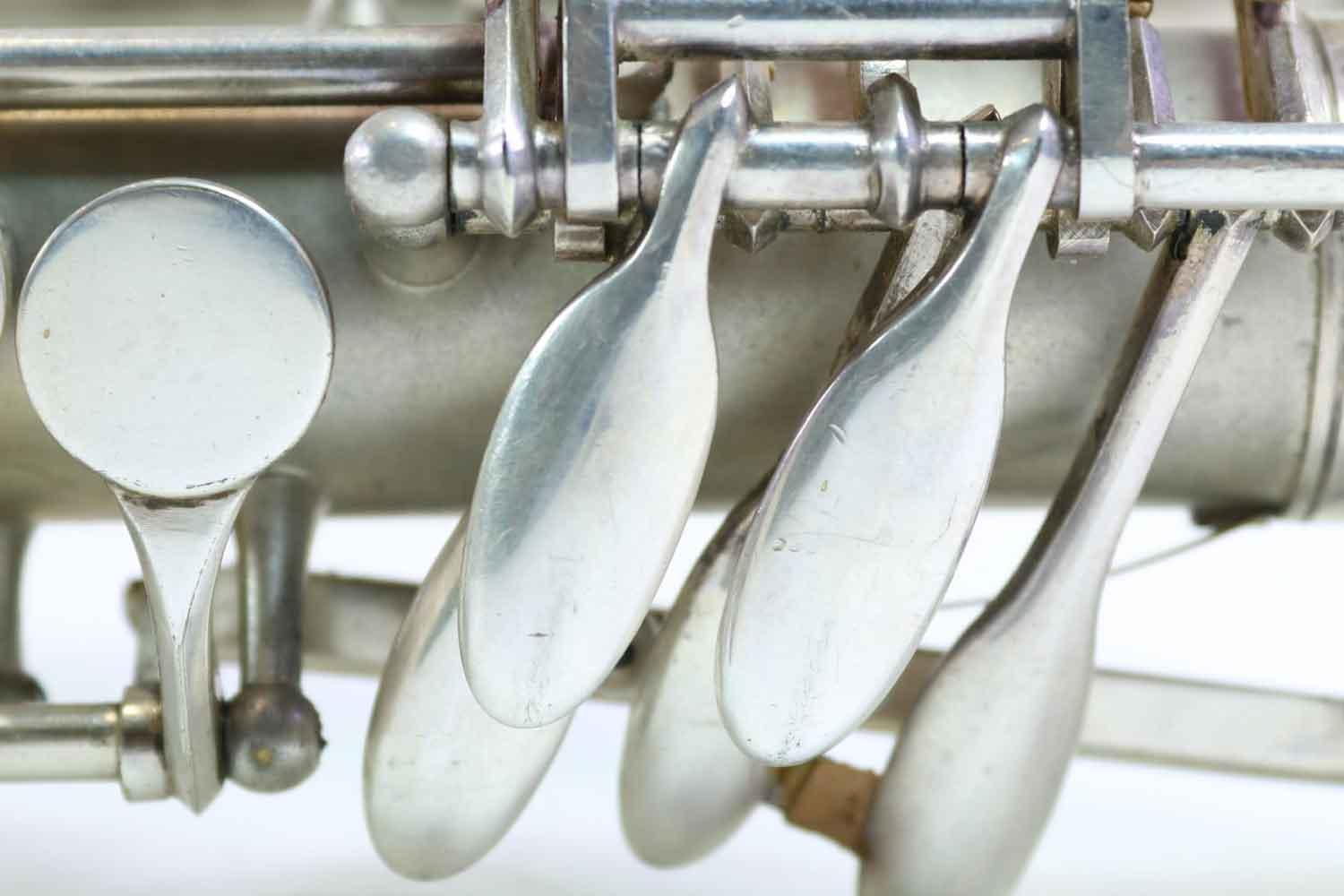 - Nickel finish -
The clarinet is nickel plated , a very resistant finish.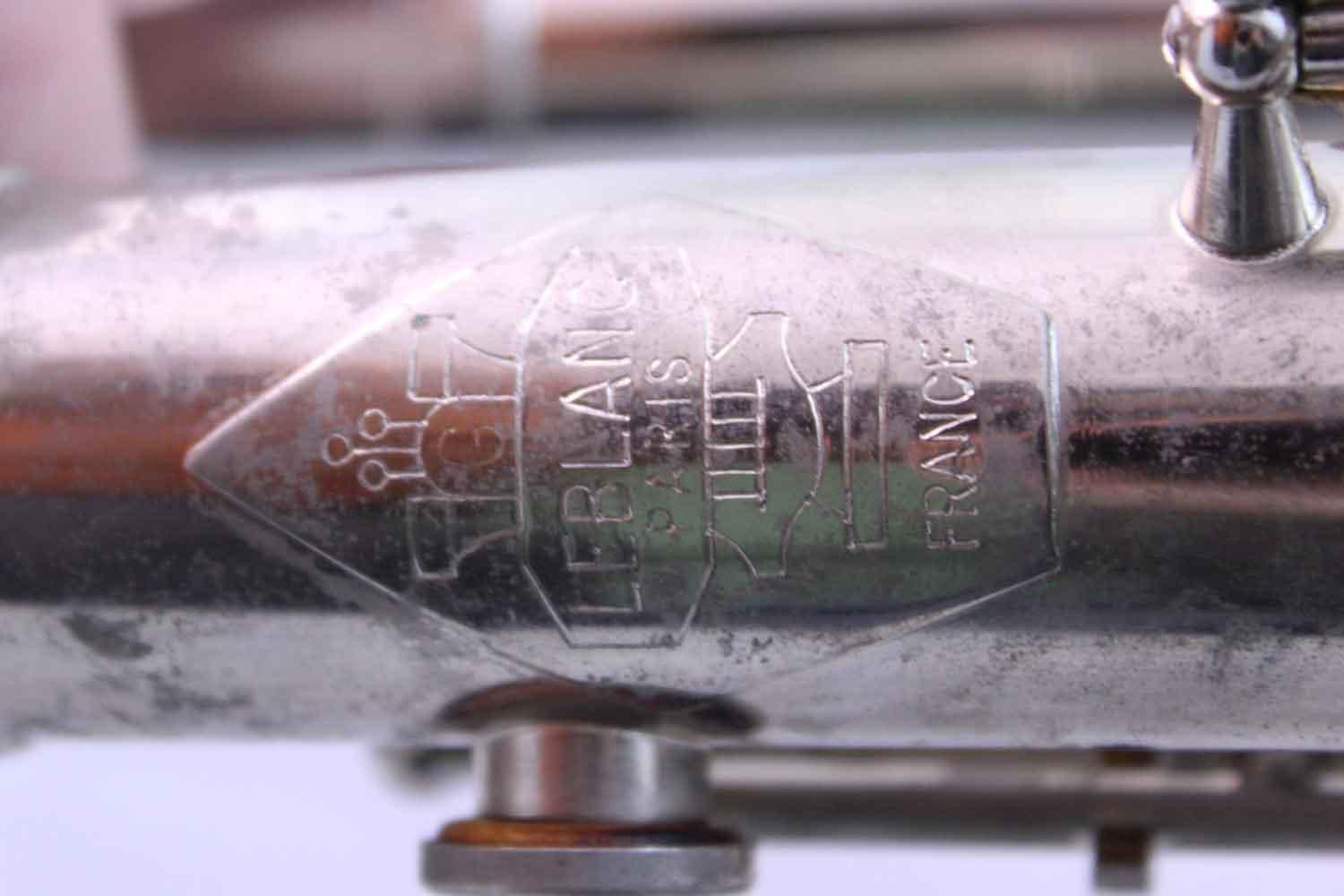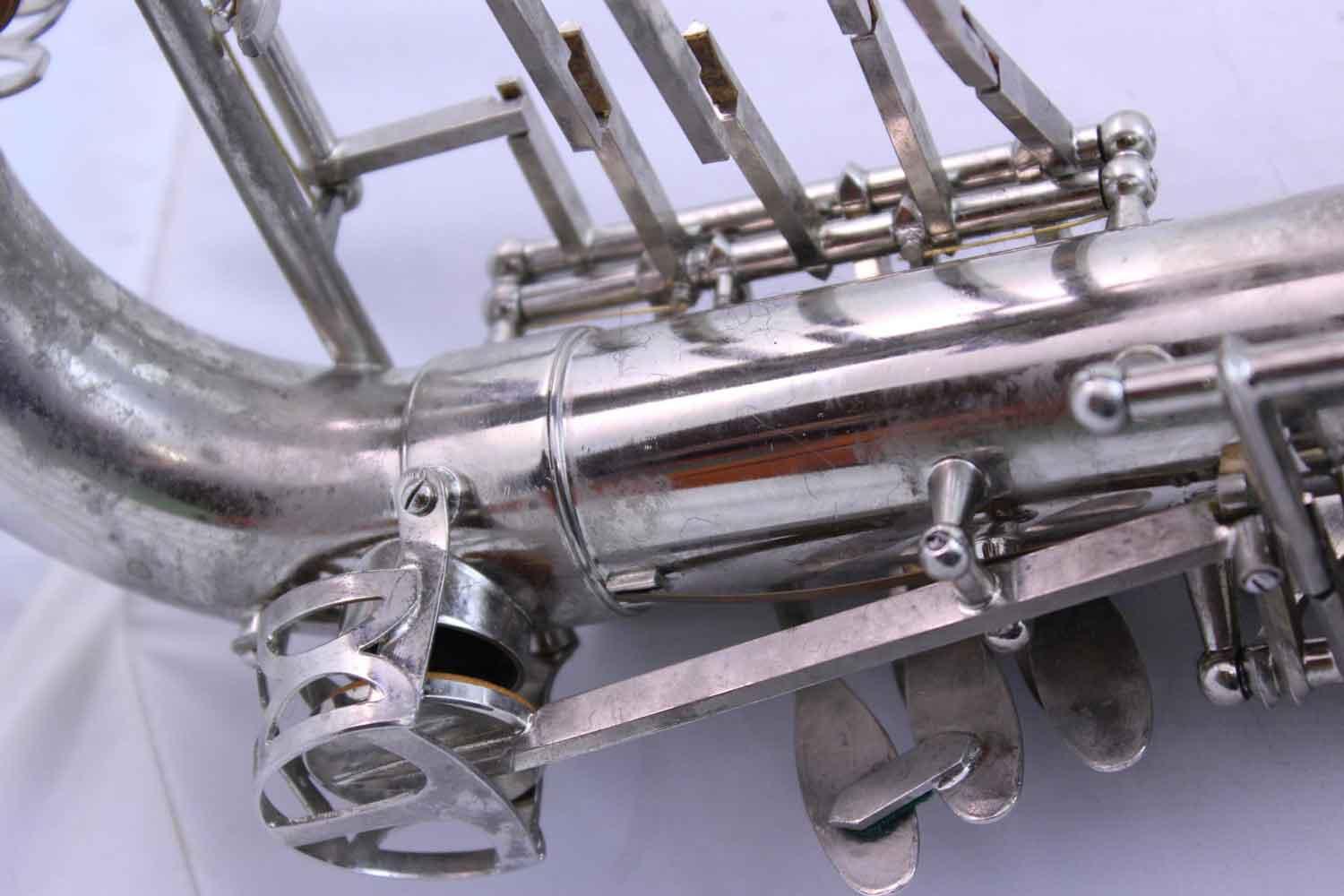 A 1955 advertising.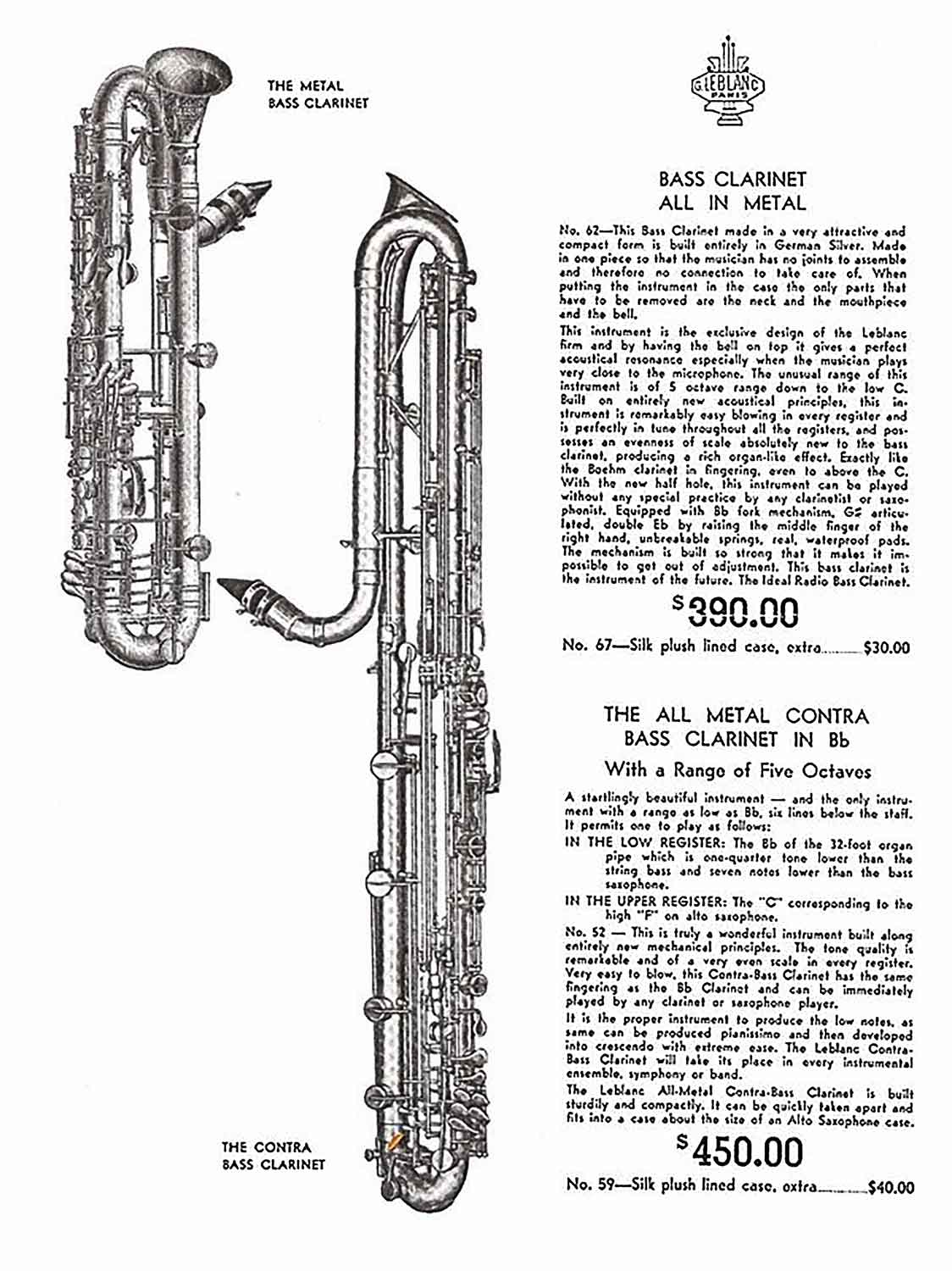 Register keys
There are 2 register keys, one from B clarion to D #, the other from E.
- Manual register keys -
The left thumb has two keys available.
From the D# clairon to the E, switch from the small key to the long.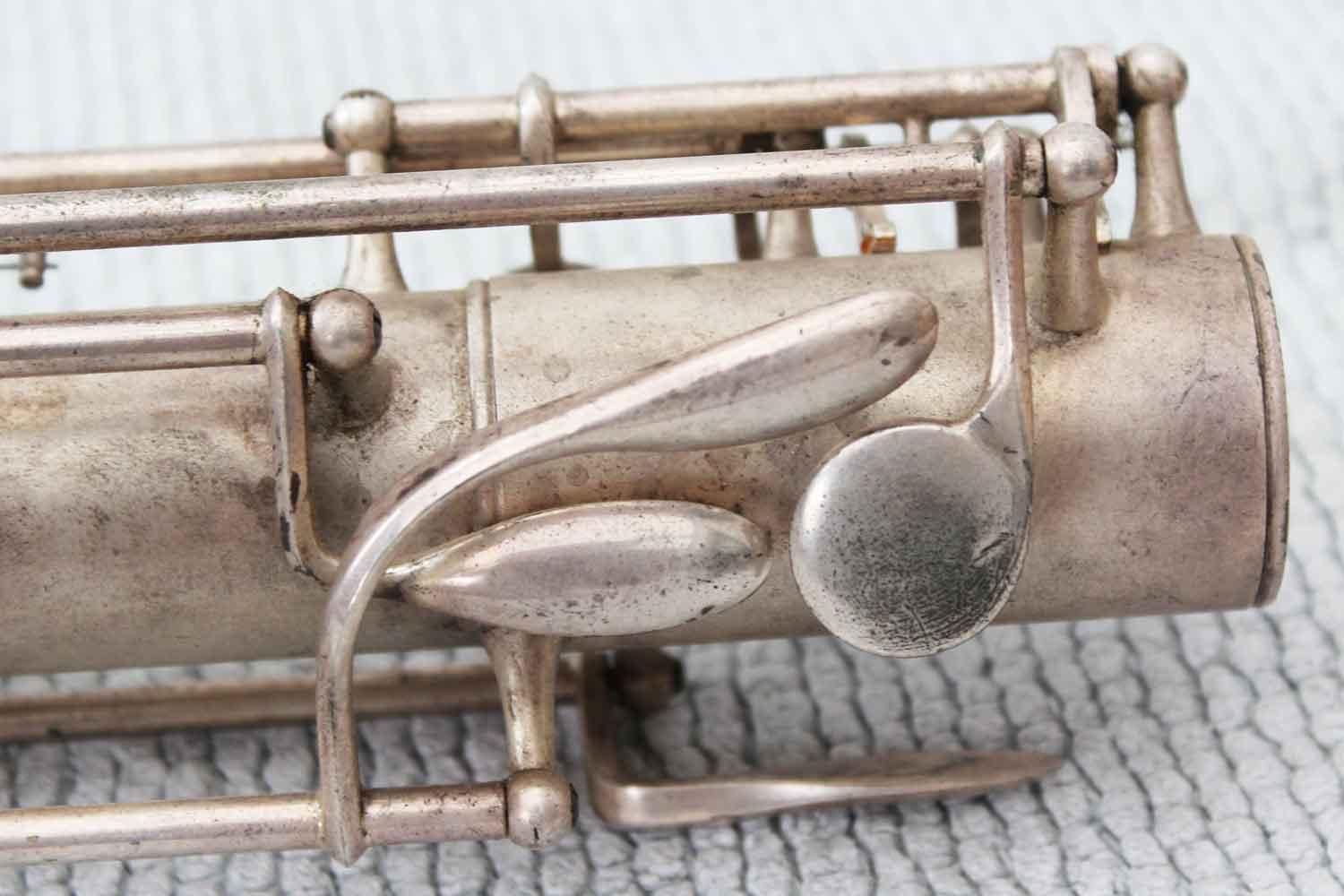 The key in the body curve is for the lower clarion
The large triangle clef pointing down manages the clarion from the E.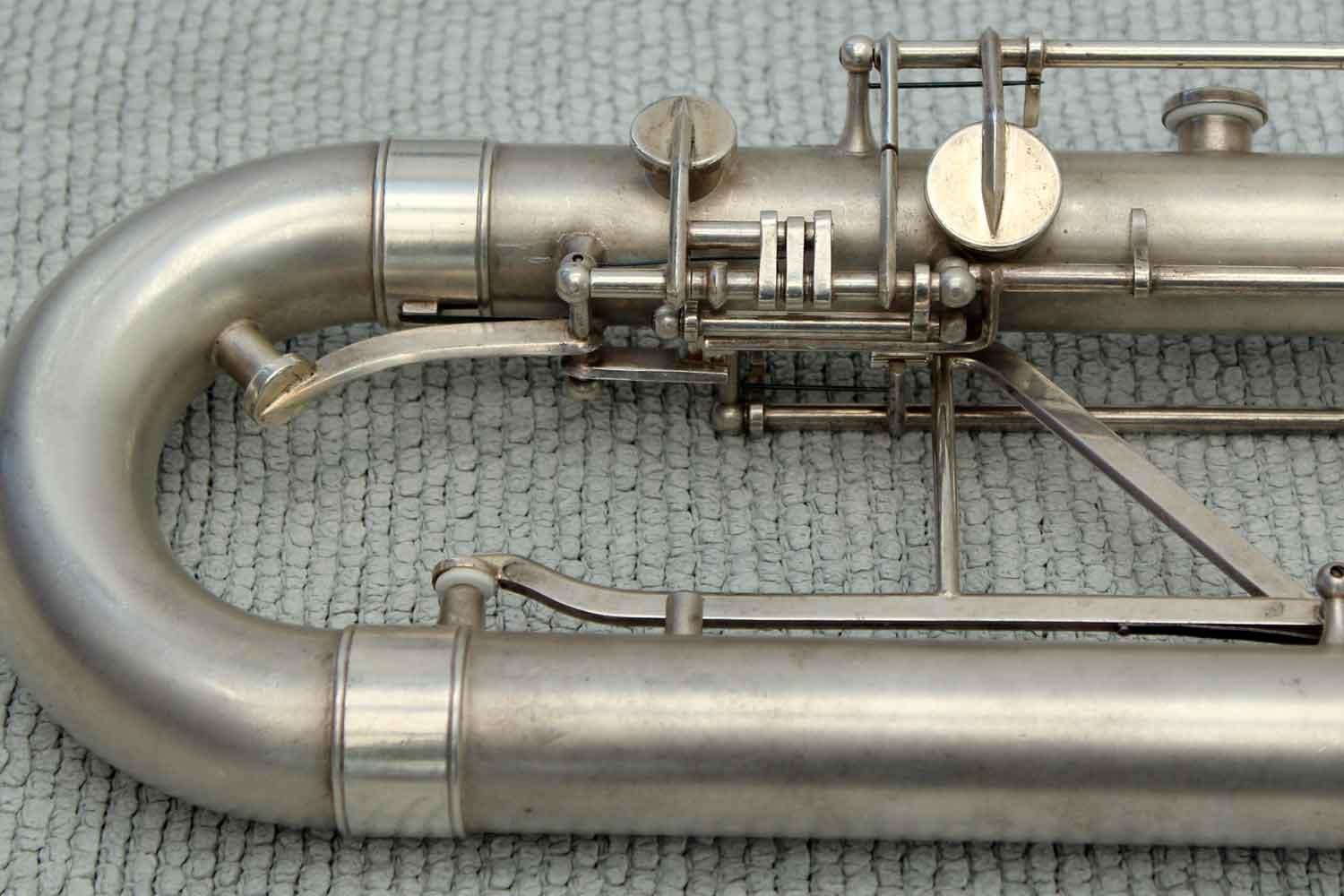 - Automatic double register key -
From 195? a single key controls the 2 registry keys. It's much easier !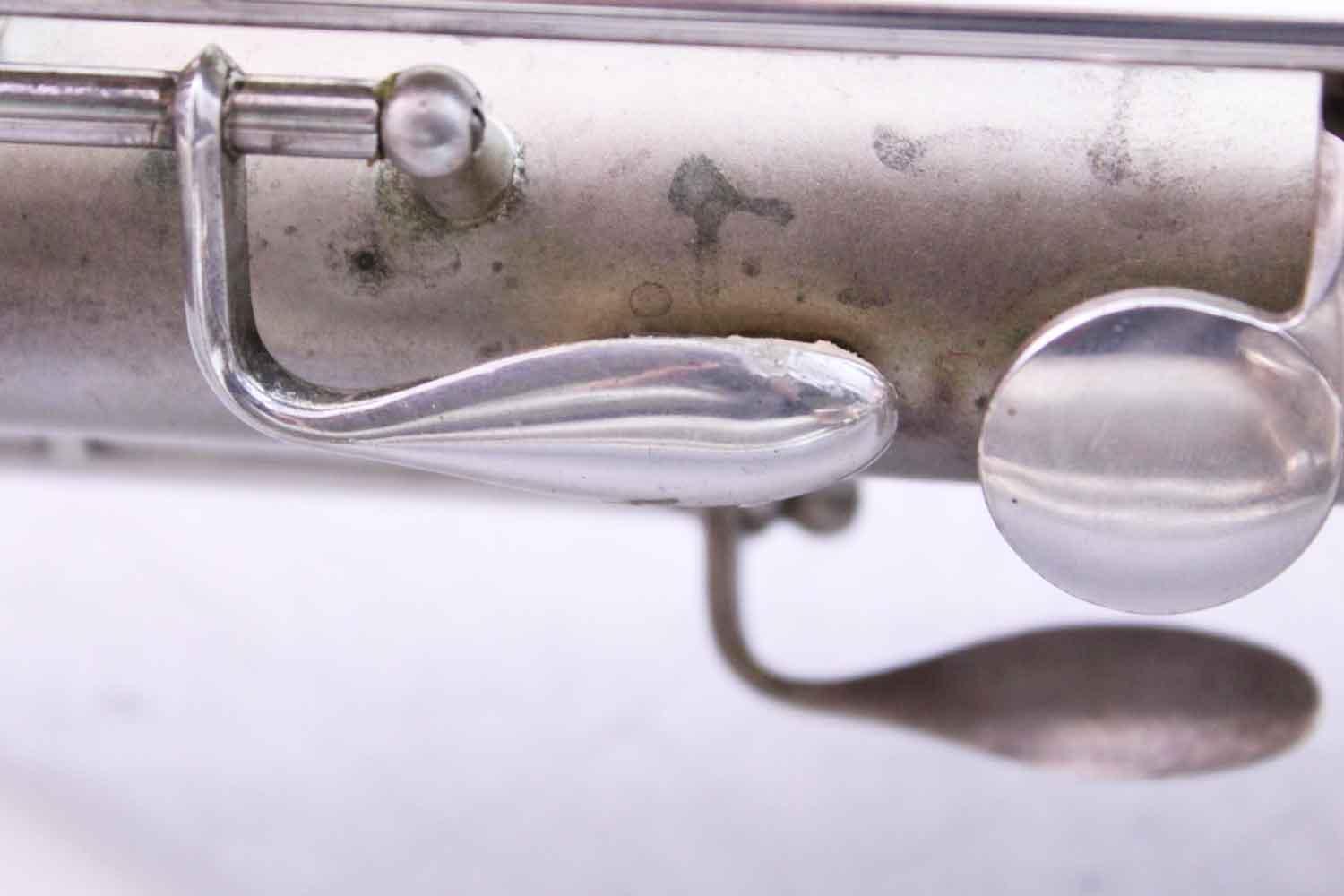 For automatic system, the registry keys have been moved. The 1st has been lowered towards the Bb and the 2nd raised towards the mouthpiece.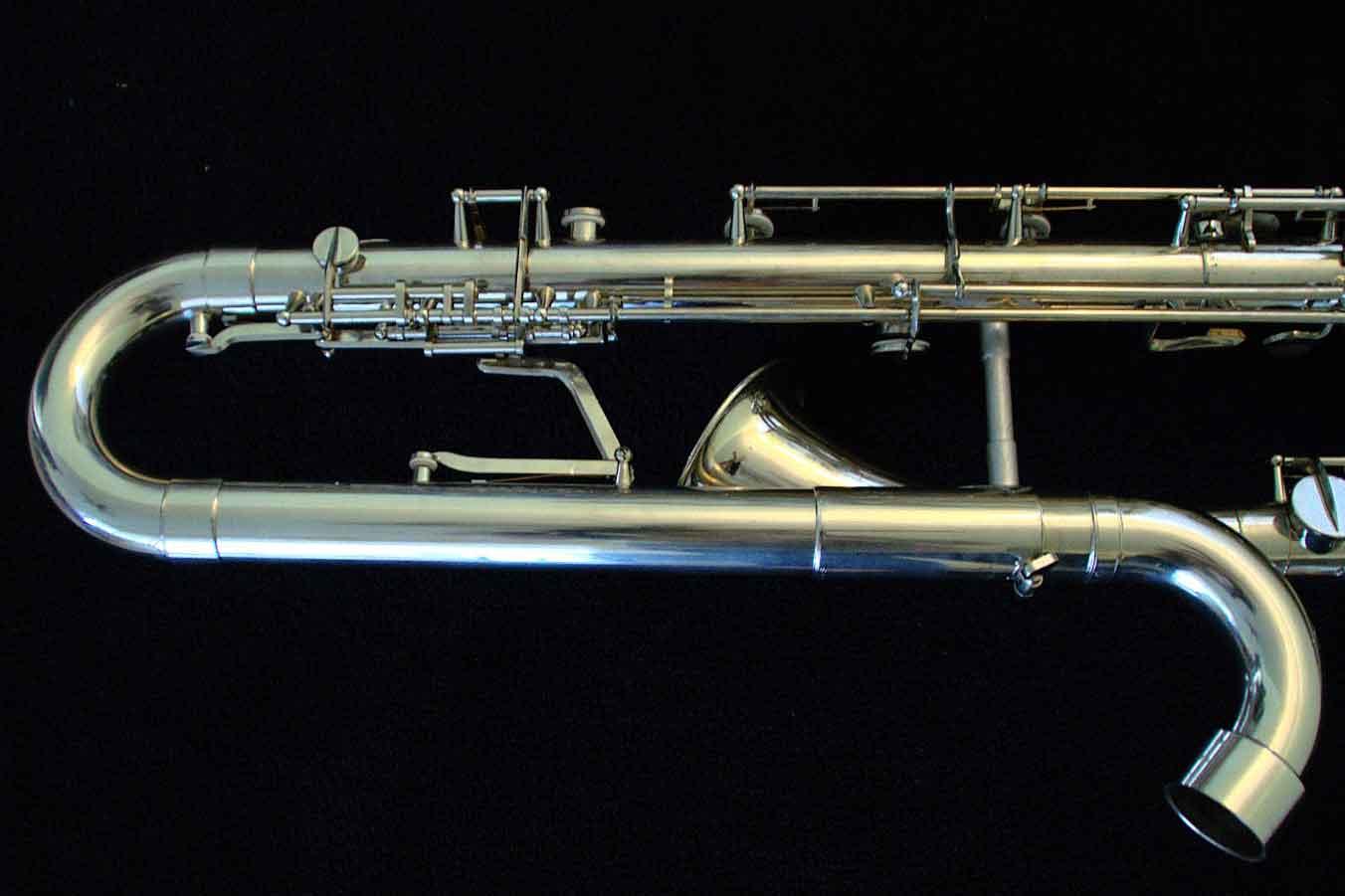 The mechanism has become more complex.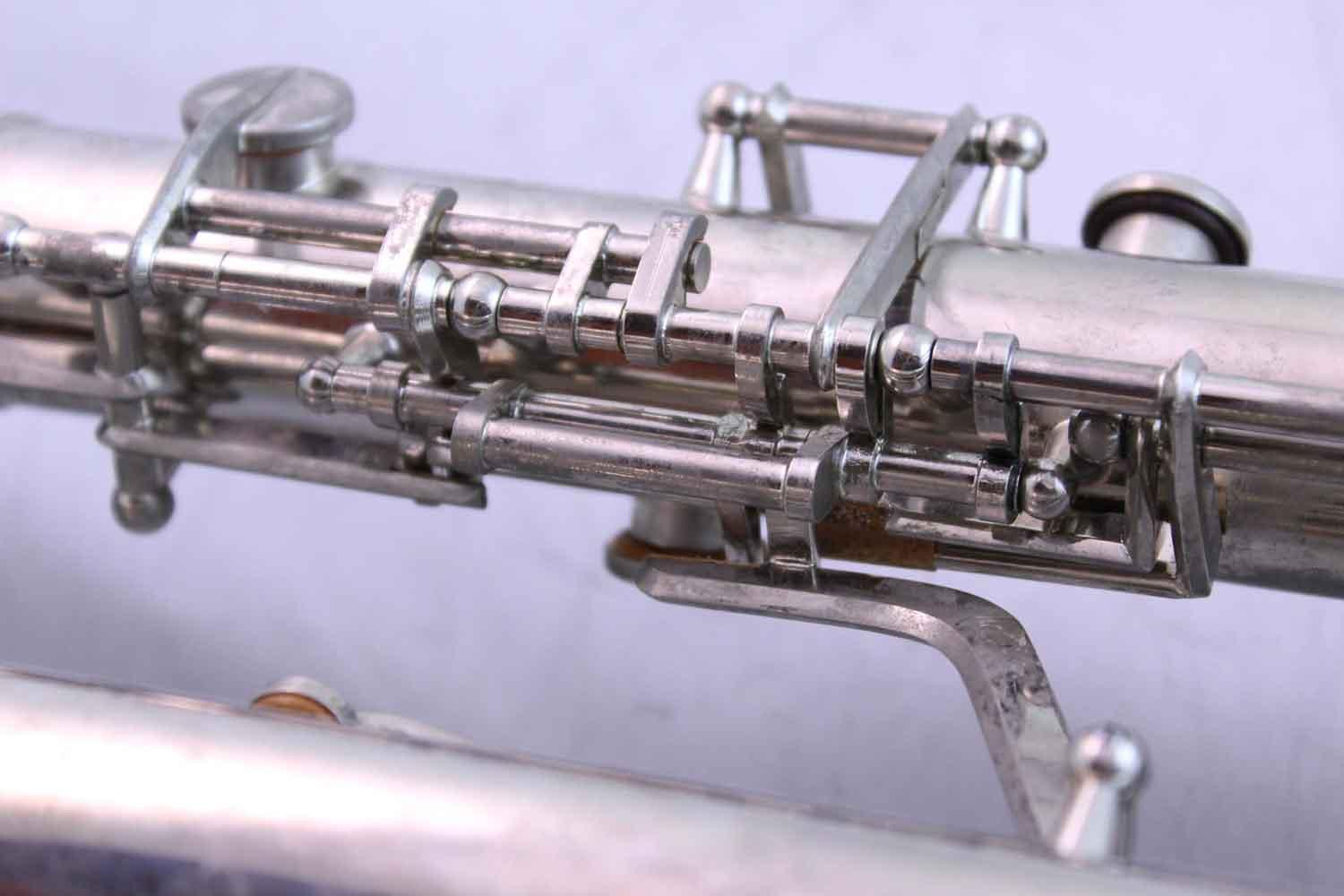 Side trill keys
Right hand B trill key: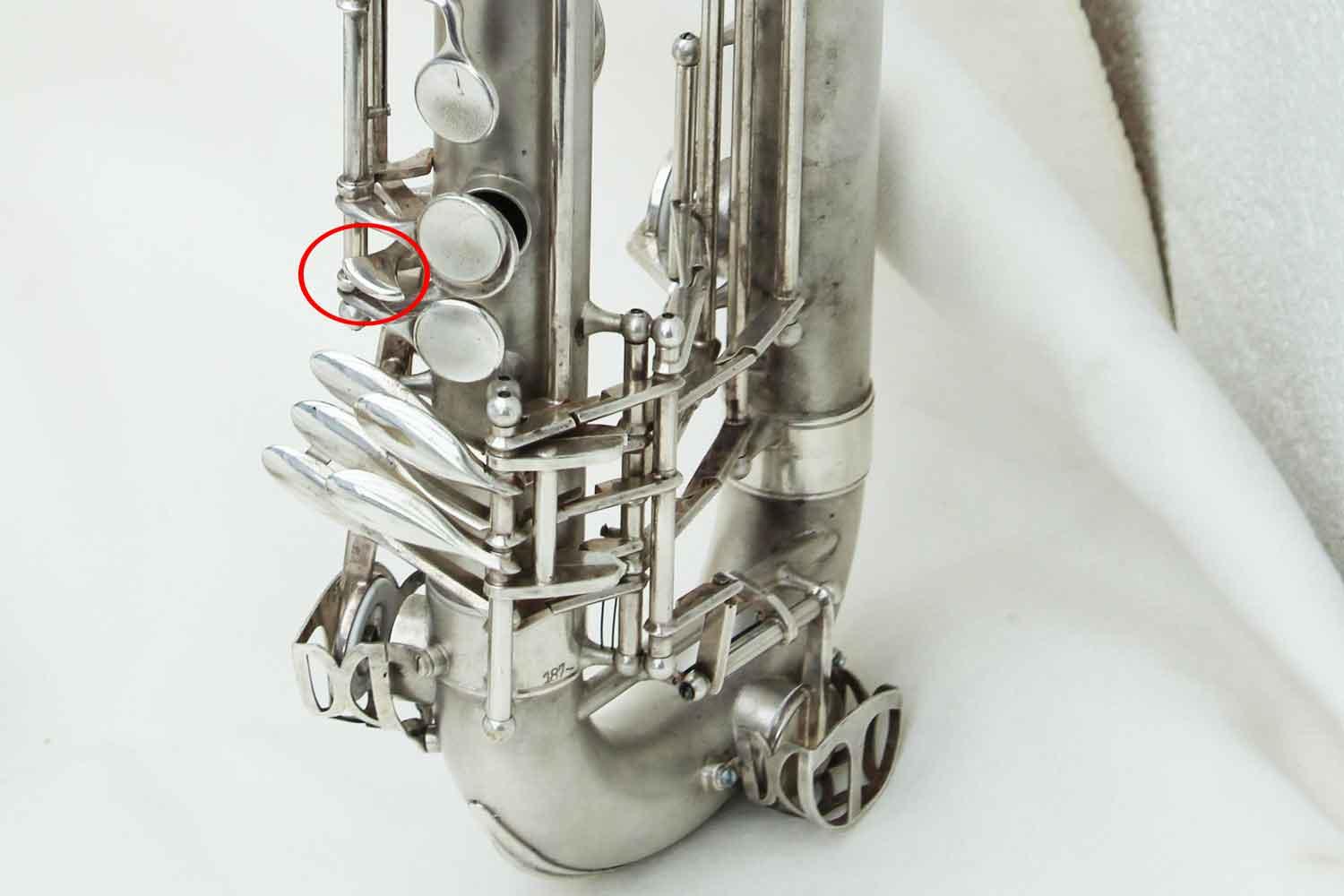 RH Eb trill key: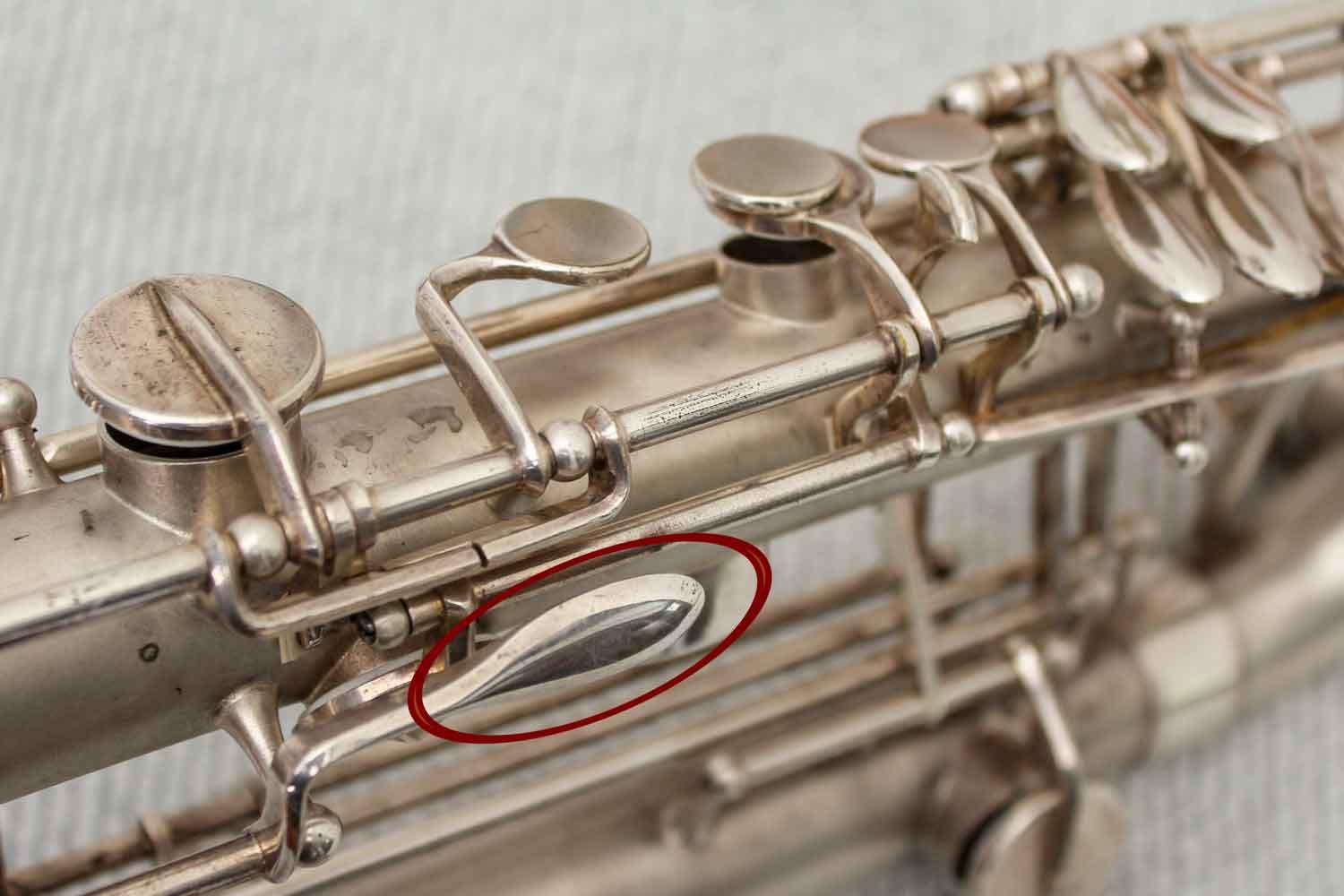 Left hand Eb trill key: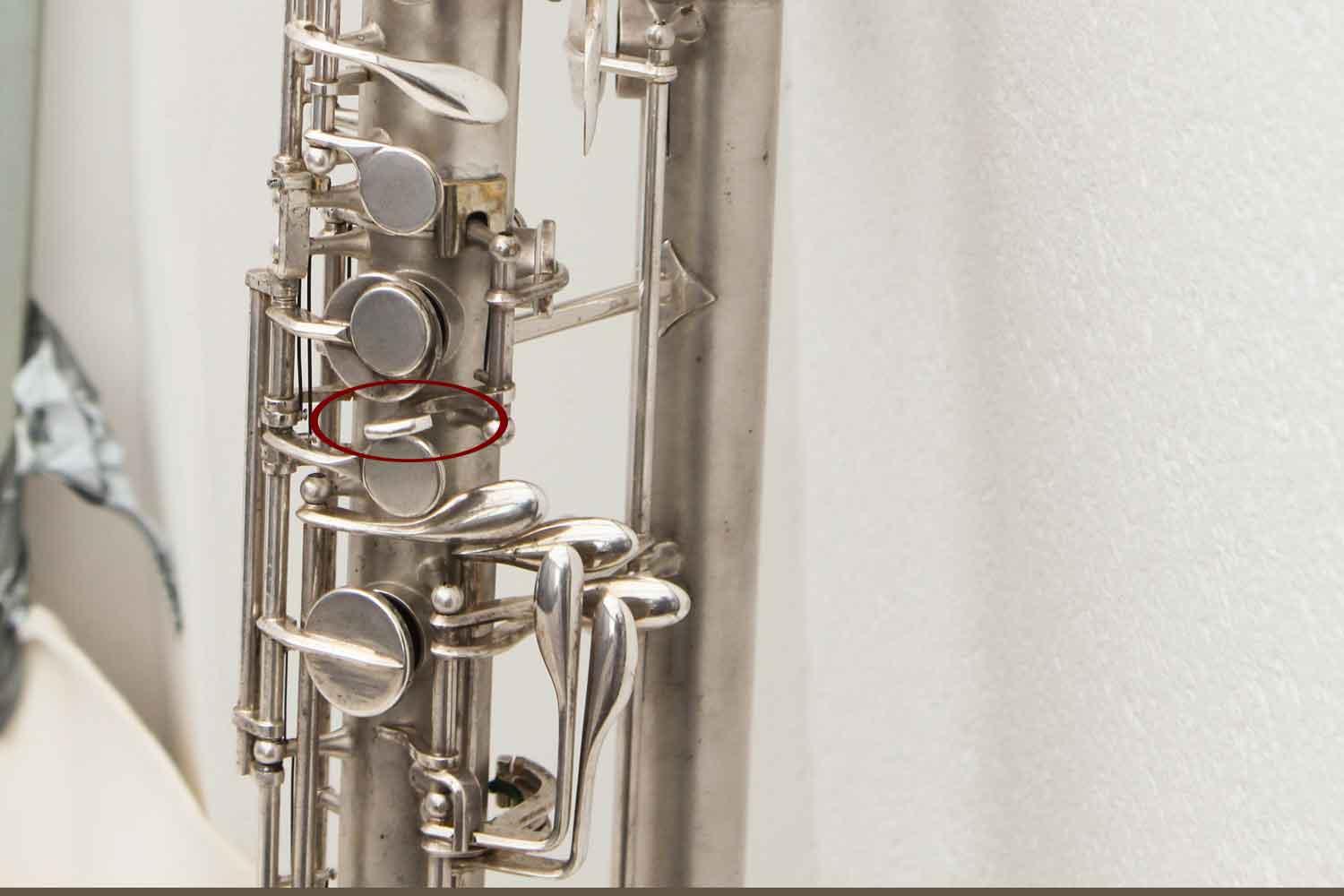 There was never (?? to verify) right hand F# and Bb trill keys unlike this view that come from a contralto clarinet.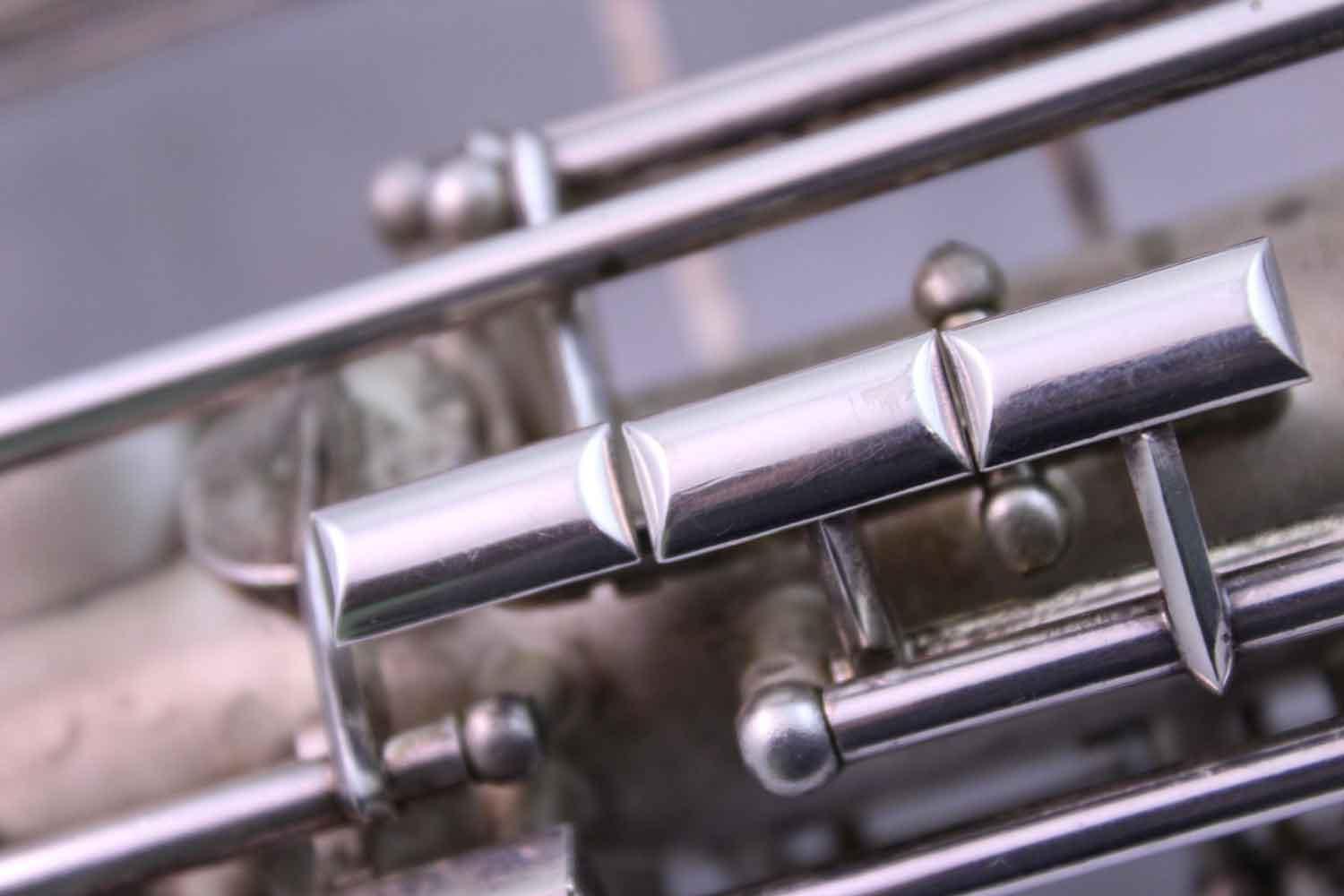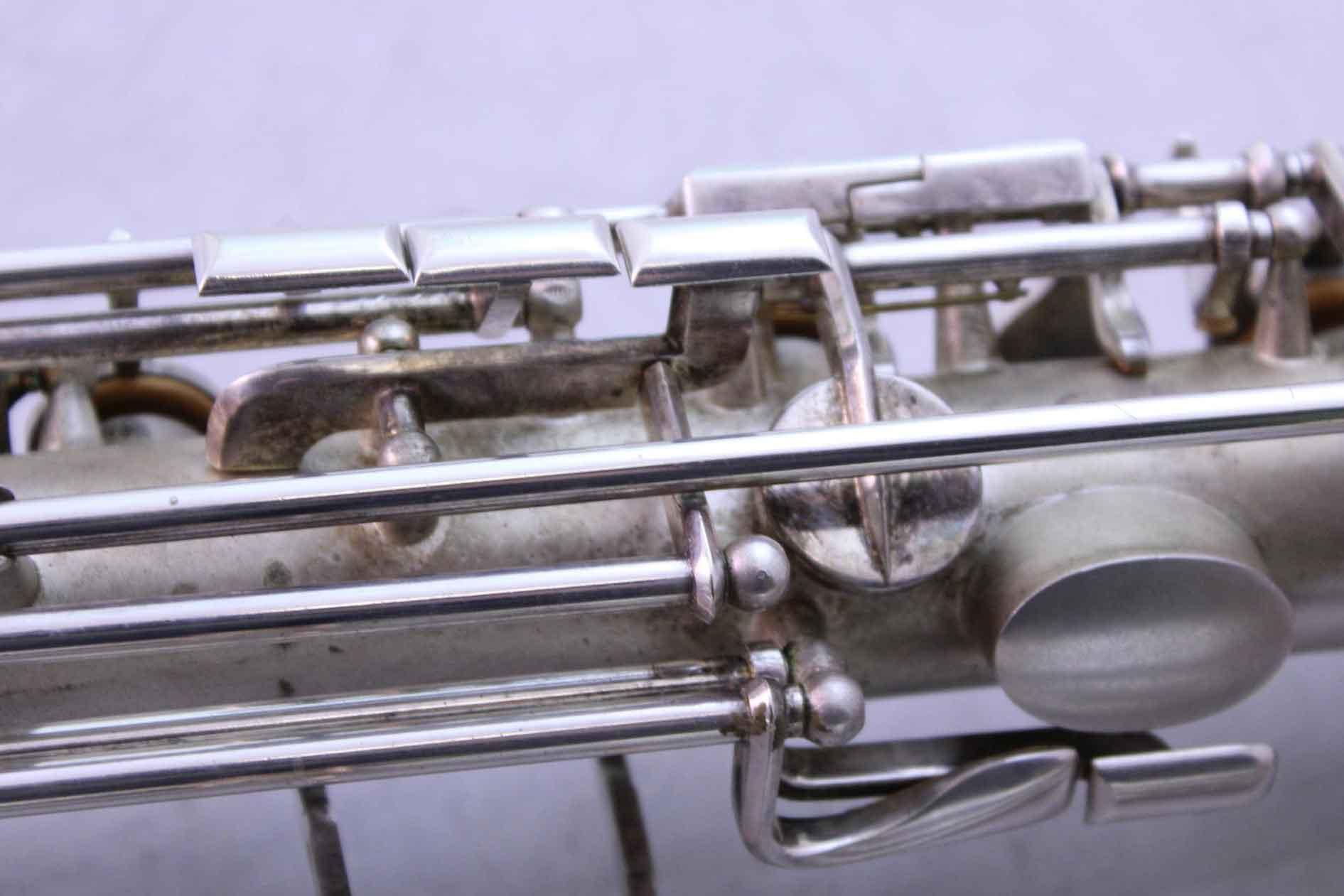 During the ??? years of production, there were many changes.
Adjustment screws were added.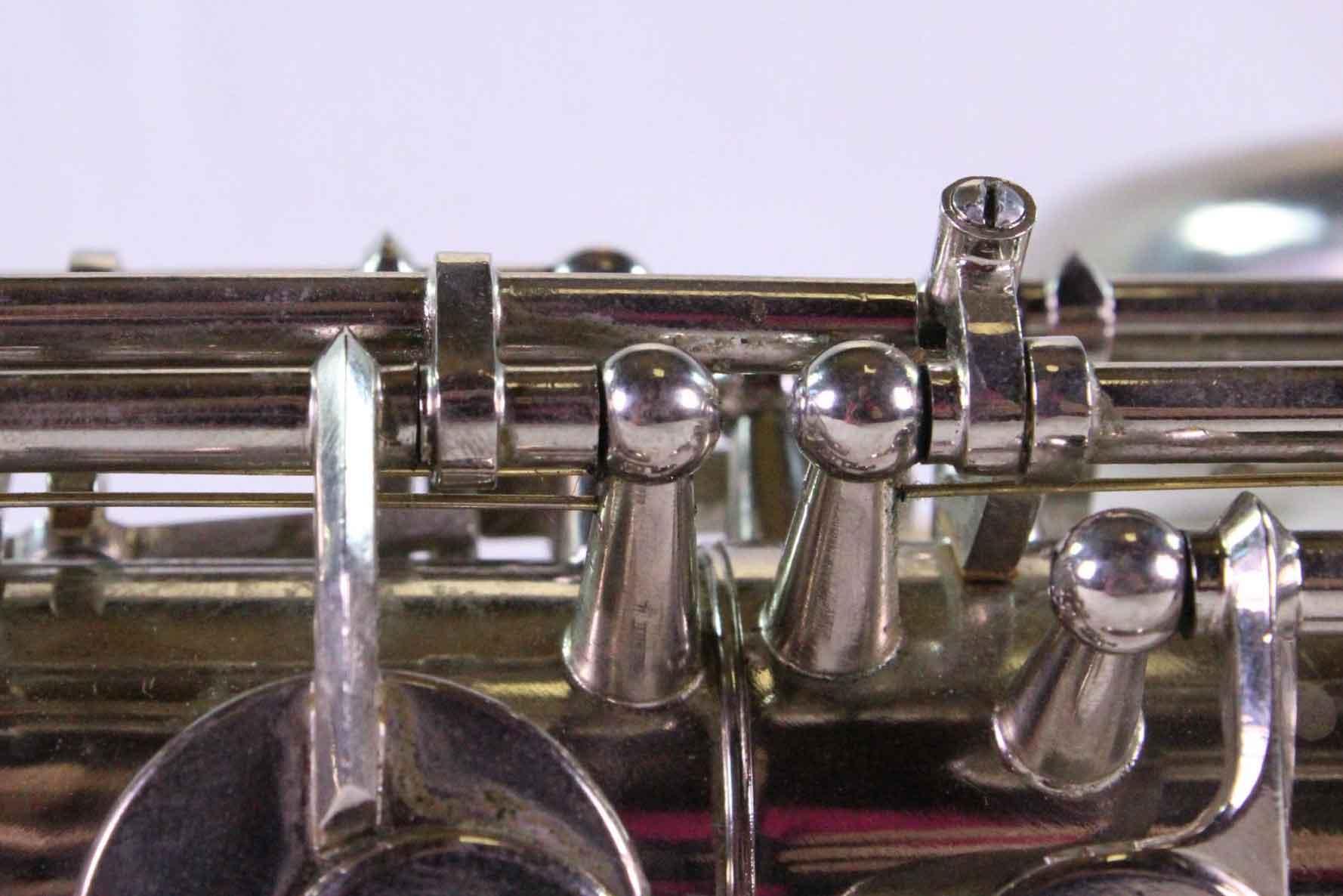 There were some evolutions on the peg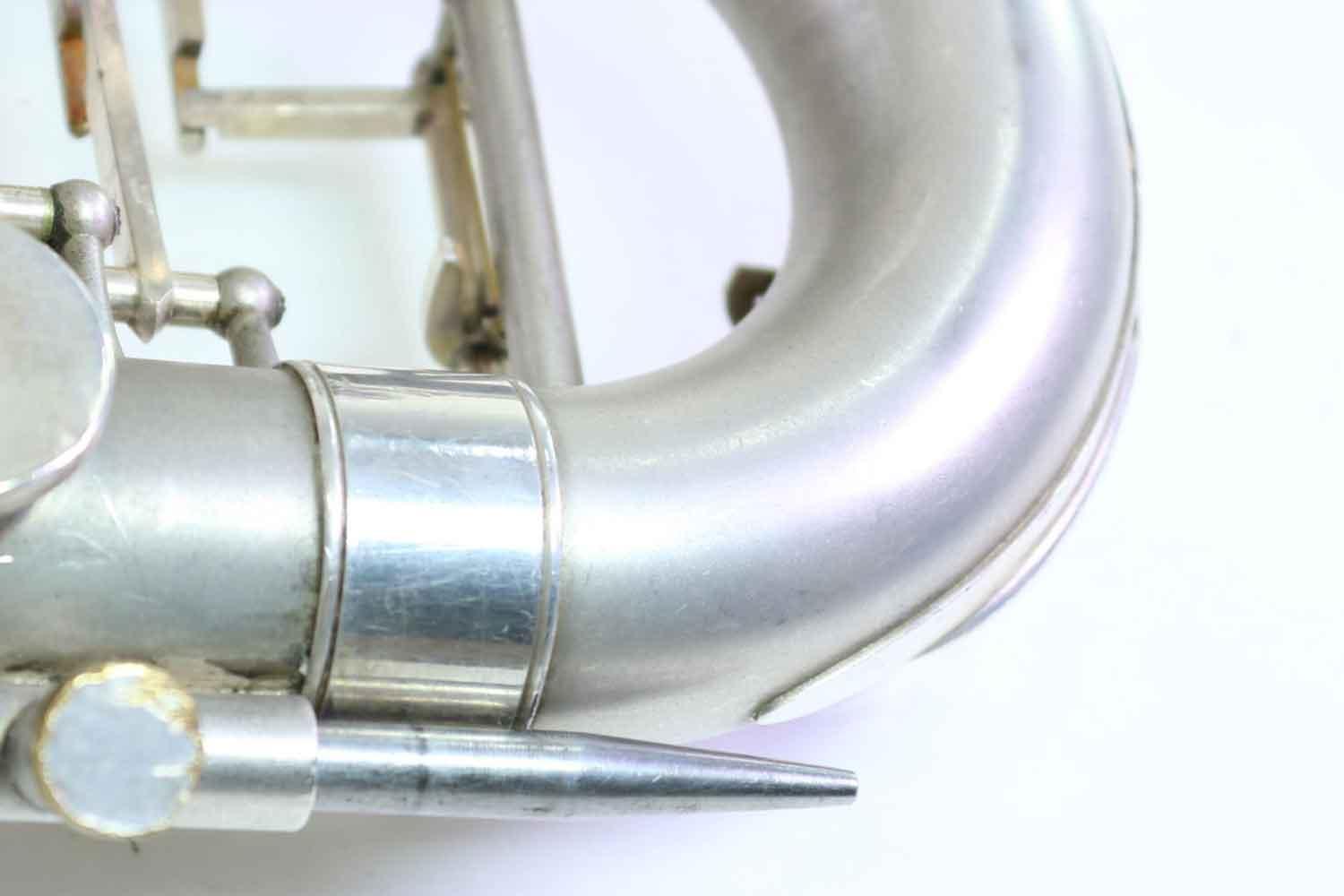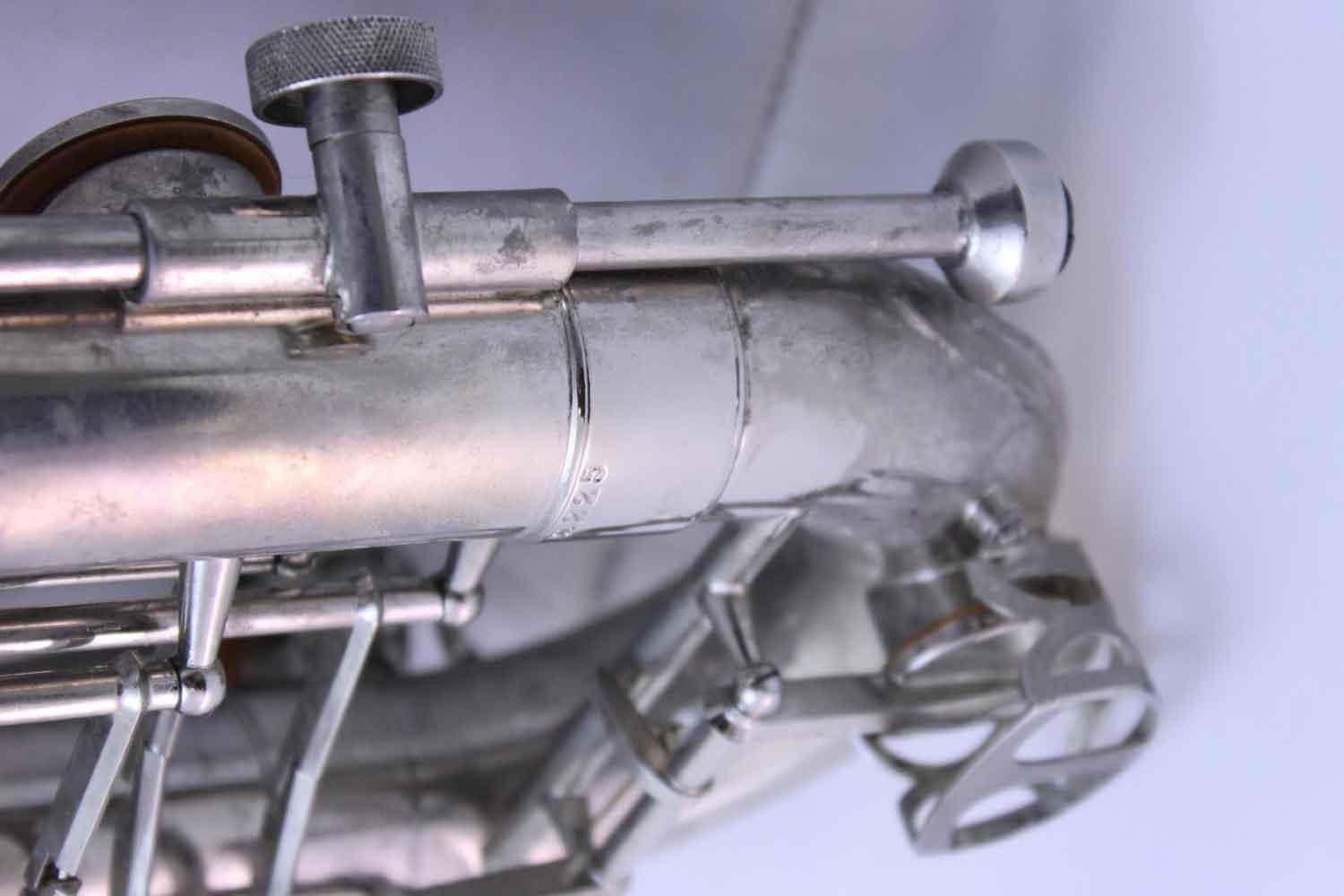 Questions
Here is all the data collected on the net. However, many points are unclear.
Was extension to low C an option ?
Was the body in one part or removable in two on request ?
What are production and evolution dates ?
Were these clarinets manufactured exclusively in France or was there a production in USA ?
Was the silver finish available at the start of production and then discontinued ?
Is there a model with side RH F#, Bb trill keys ?
This site evokes a model with 4 registry keys: wikiwand.com/fr/Clarinette contrebasse is it a myth ?