This case is almost 100 years old !
It holds a magnificent Selmer 26 soprano sax.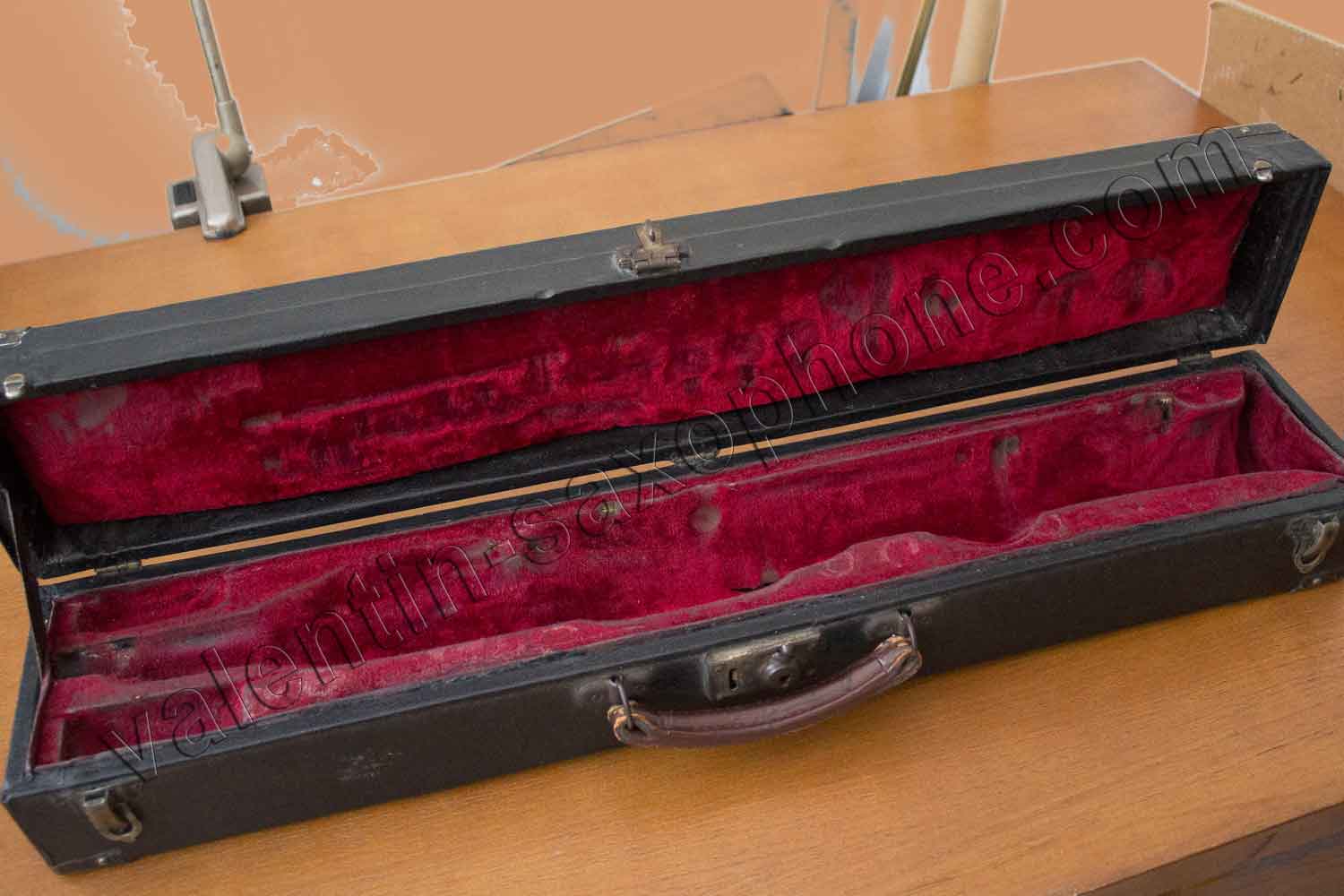 The owner wish a velvet change.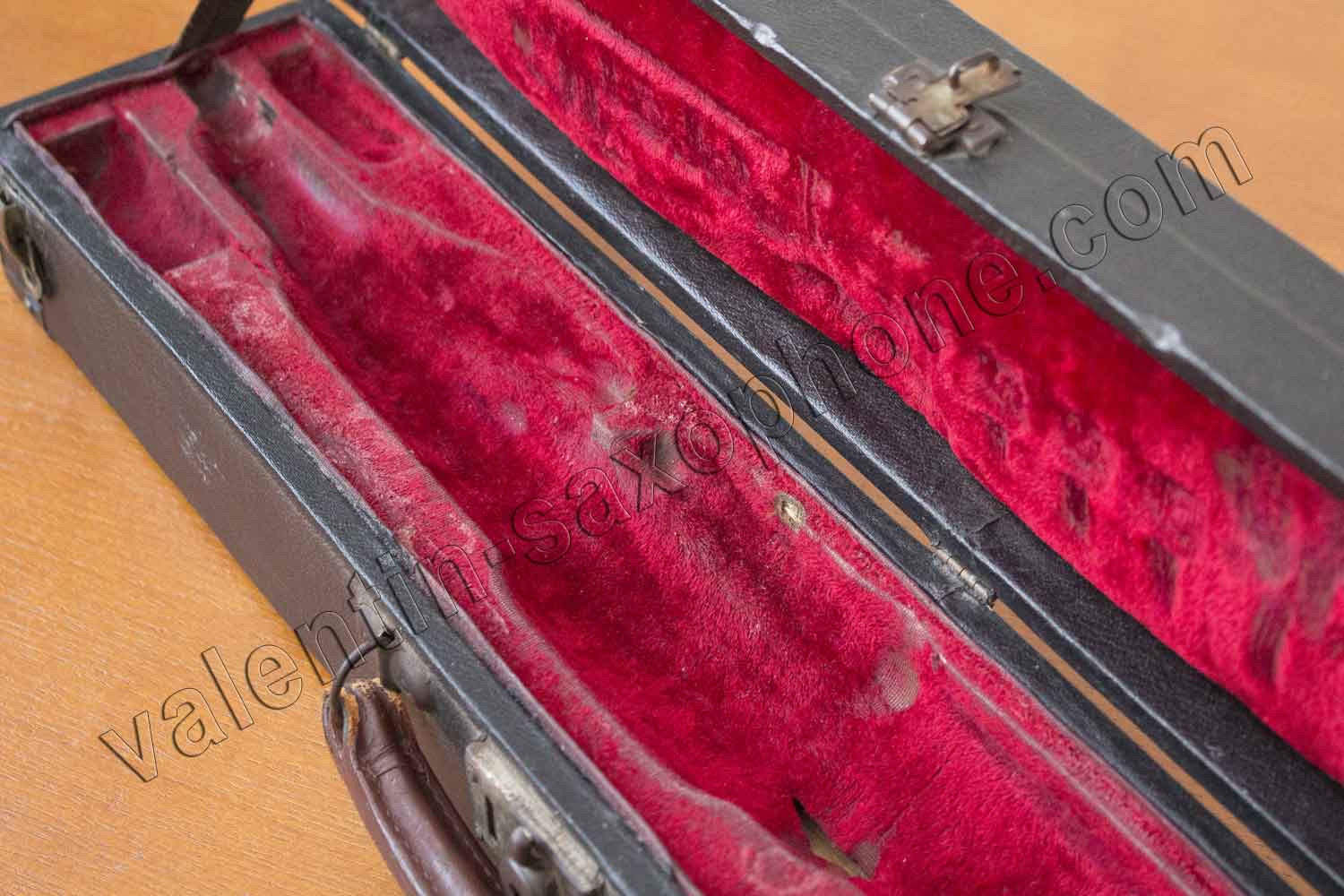 The fabric is stretched over an armature that is dislocated when disassembled.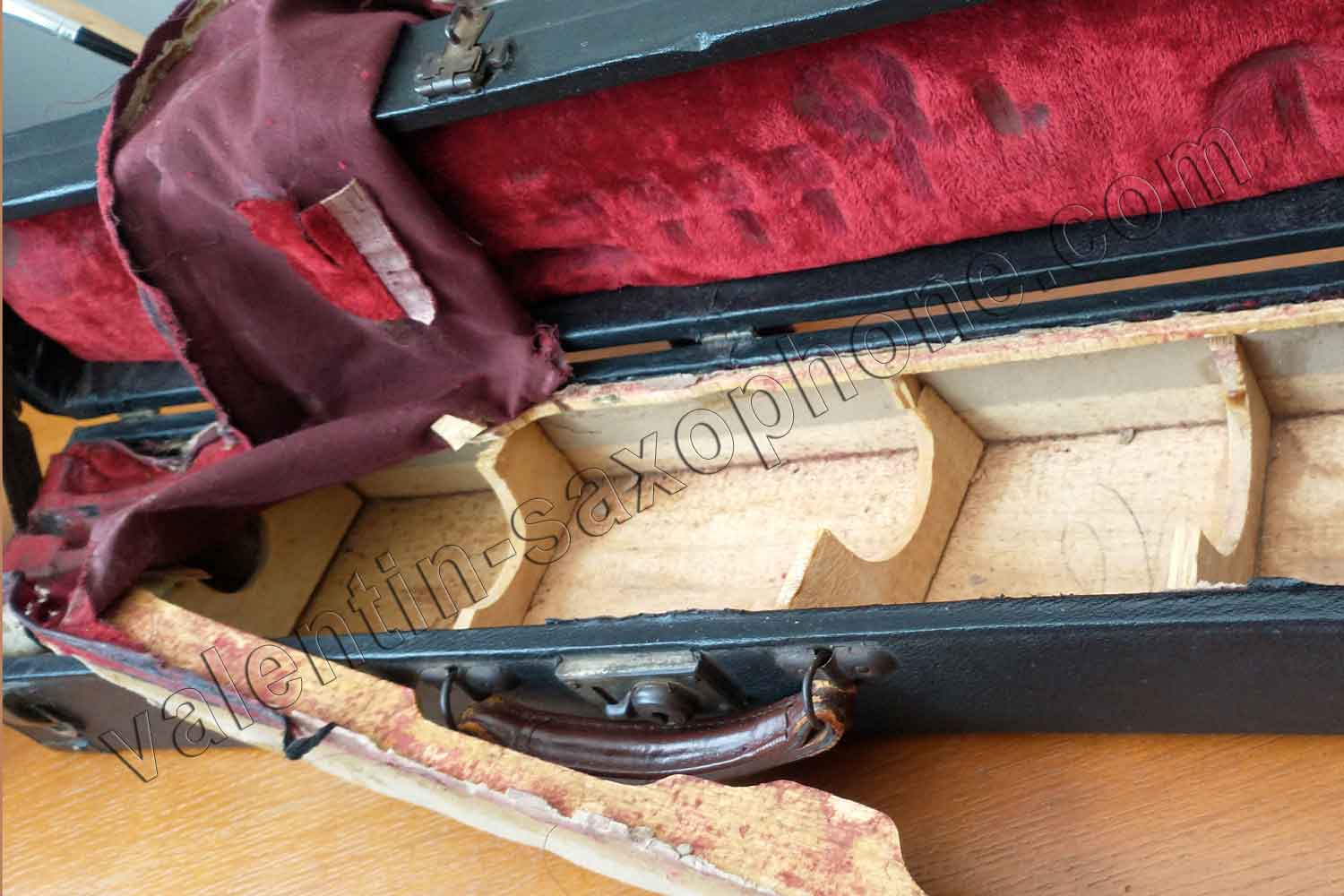 I`ve rebuilt the structure.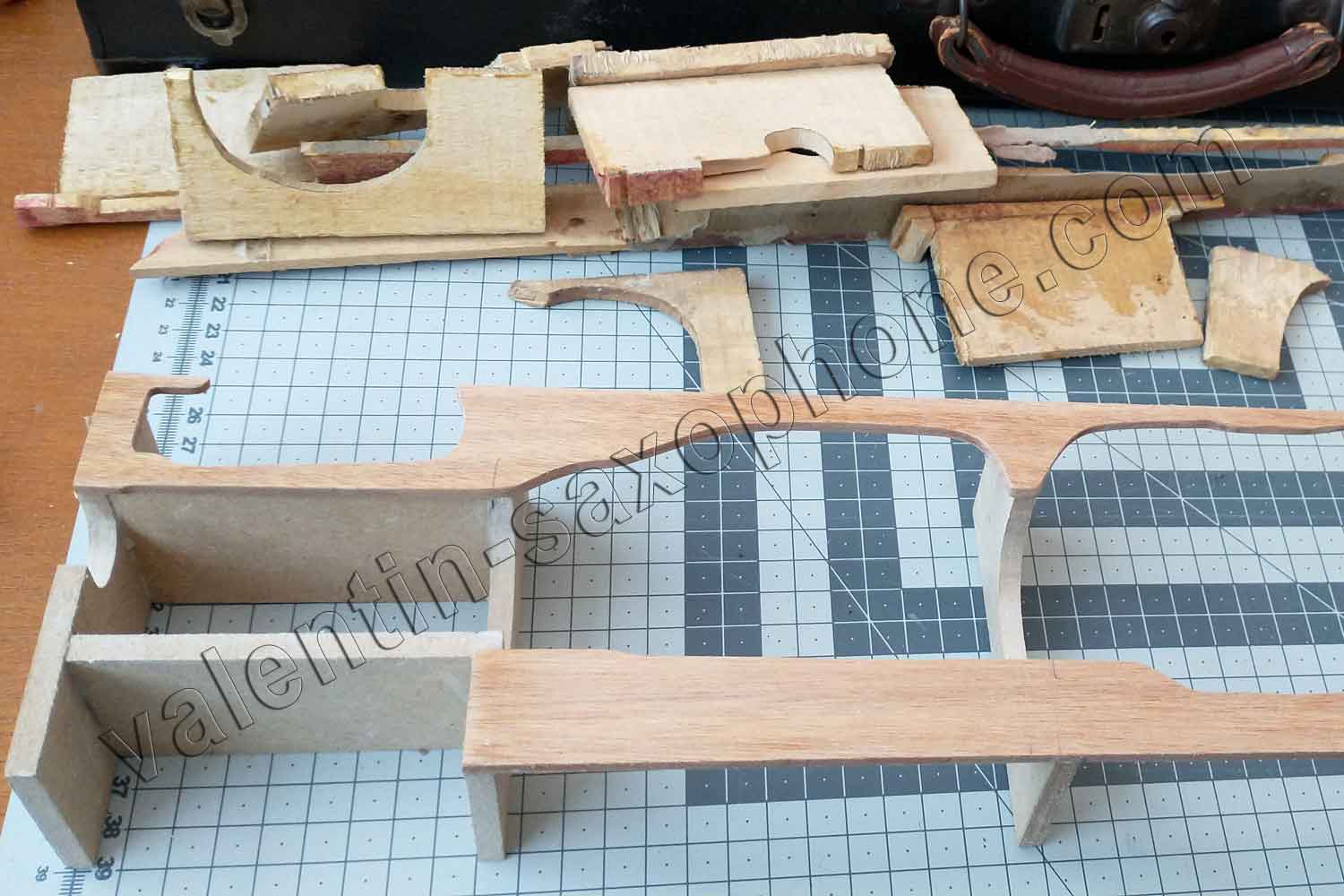 Using the original velvet, I drew a pattern to transfer the dimensions to the new velvet.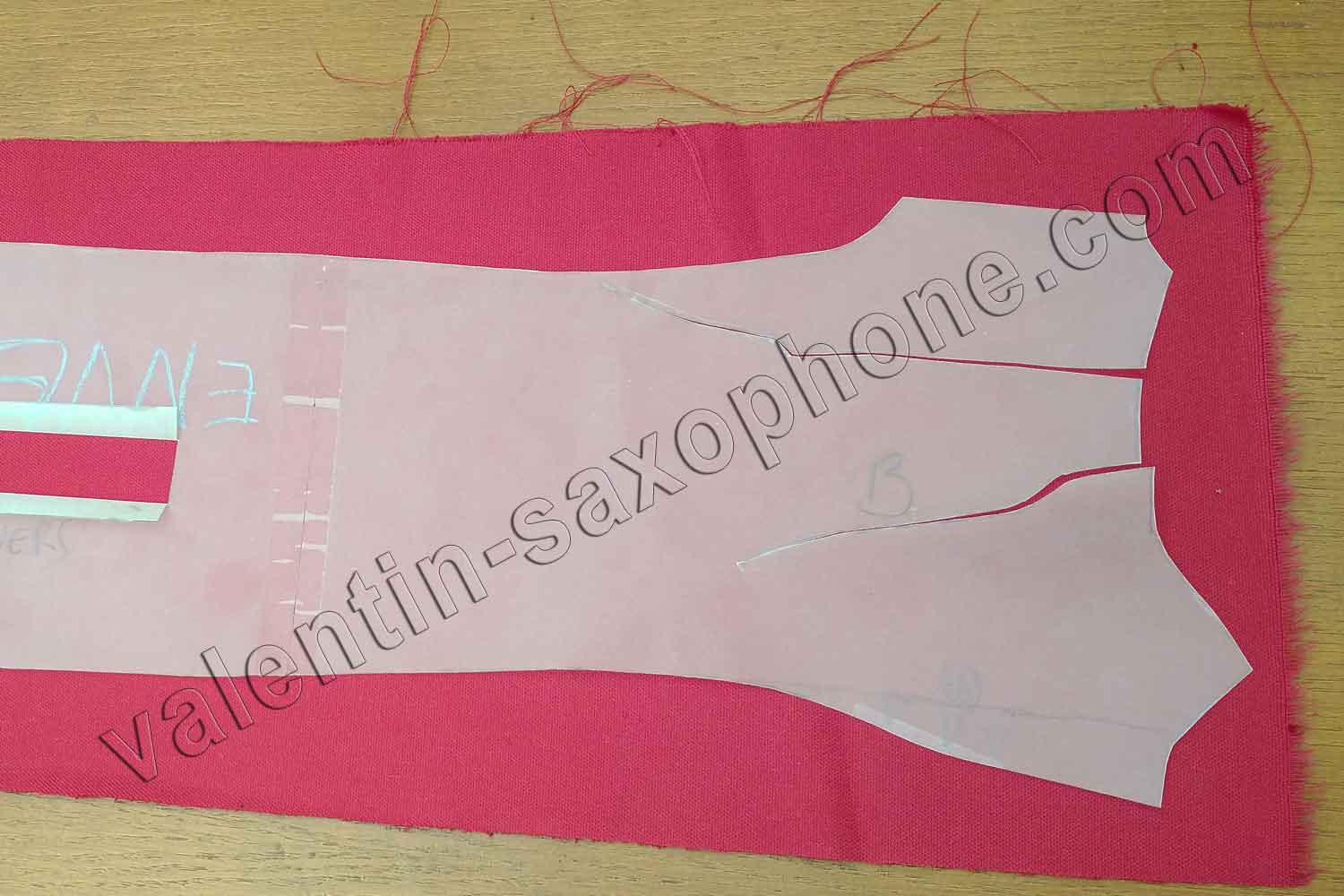 Here is the result :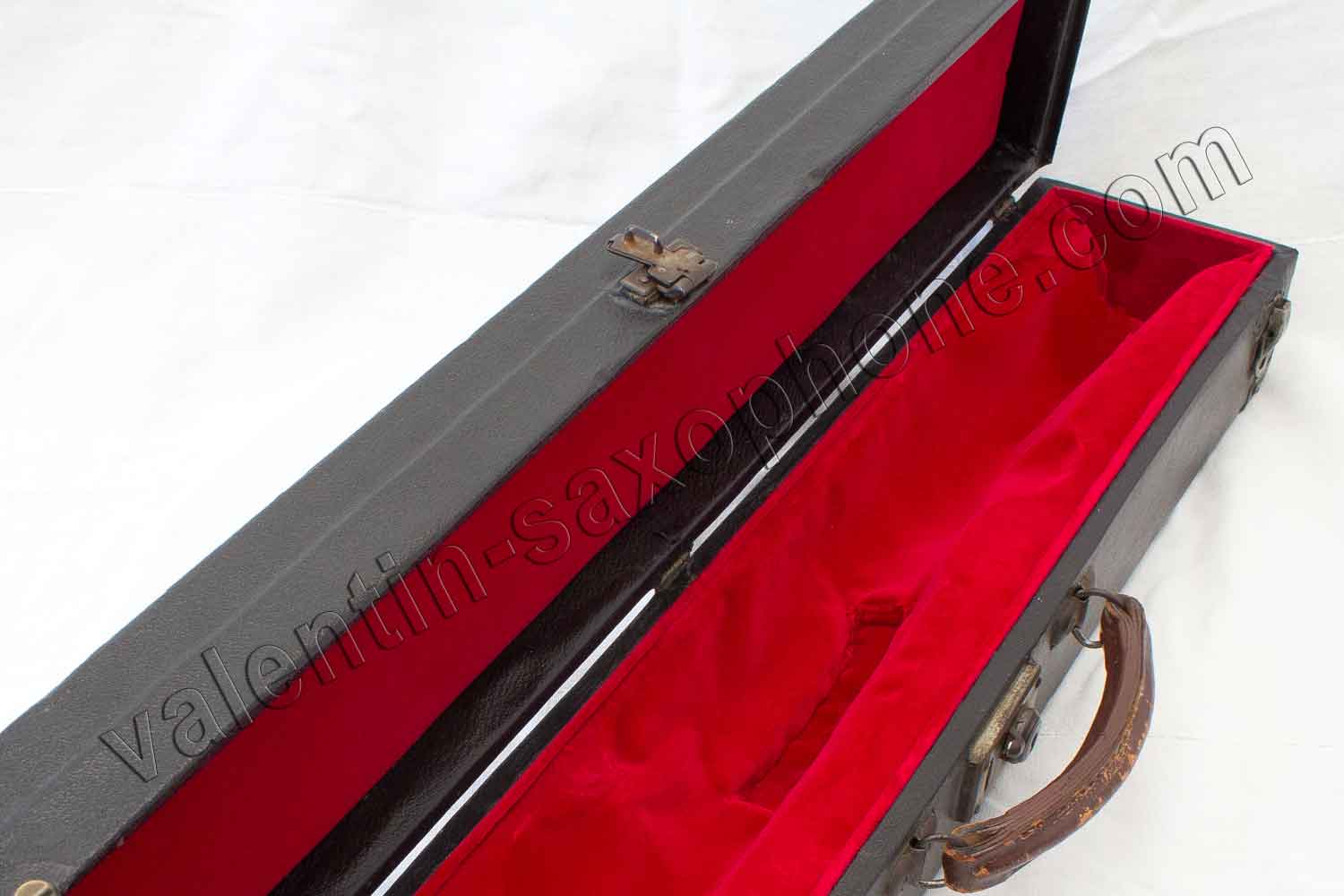 Housings for mouthpiece and reeds :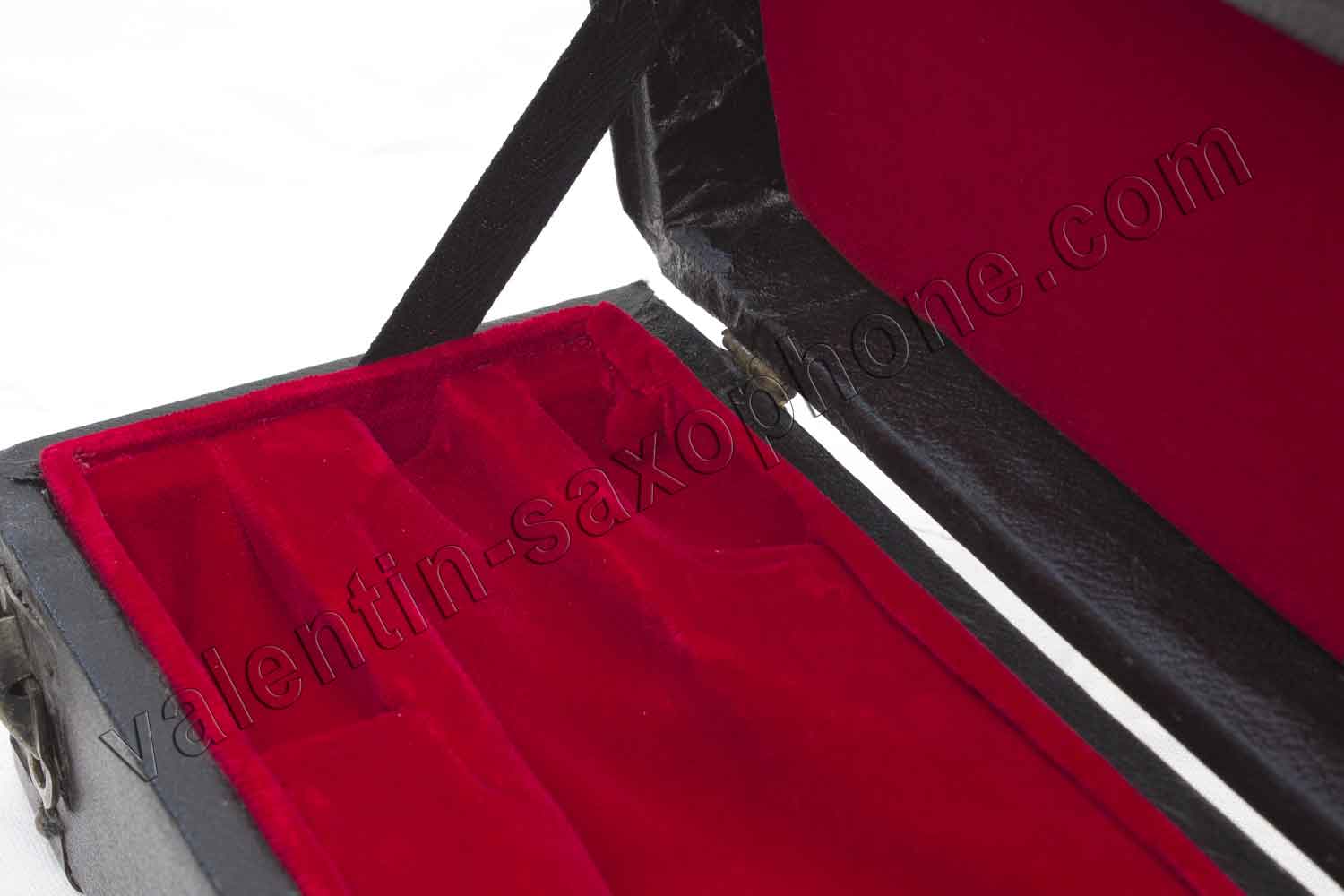 My Dolnet saxophone seems to appreciate the comfort of velvet.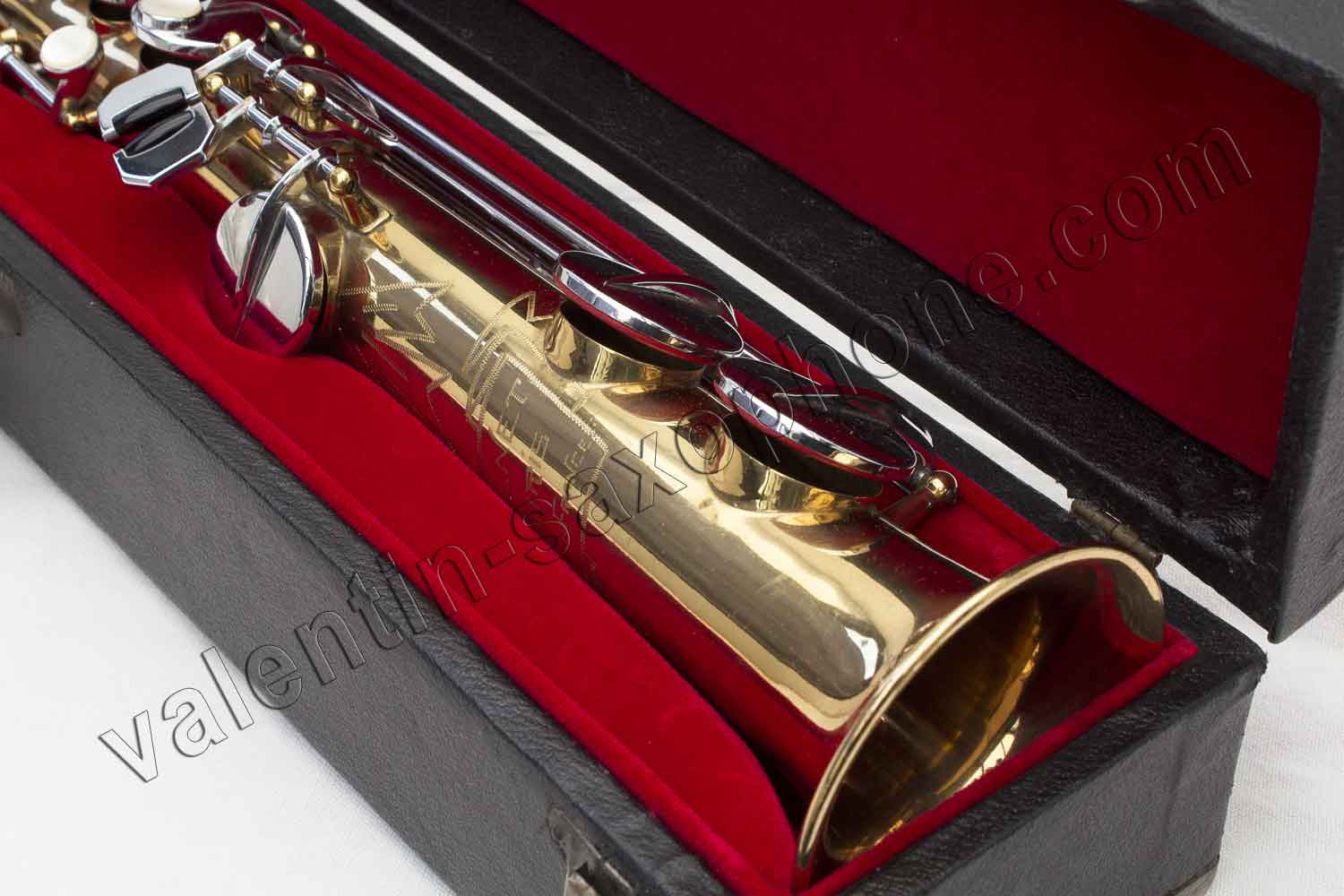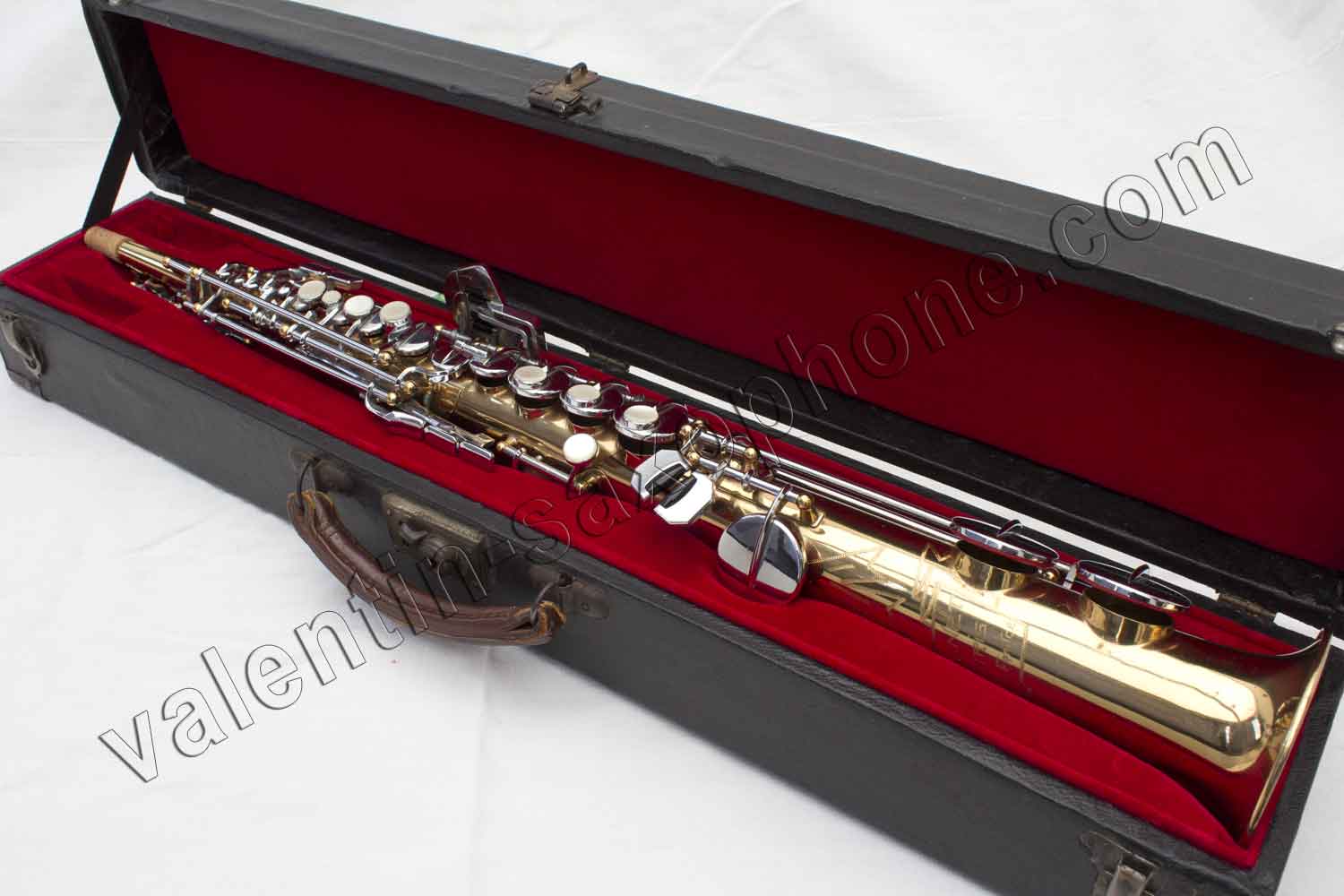 But it`s time to give way...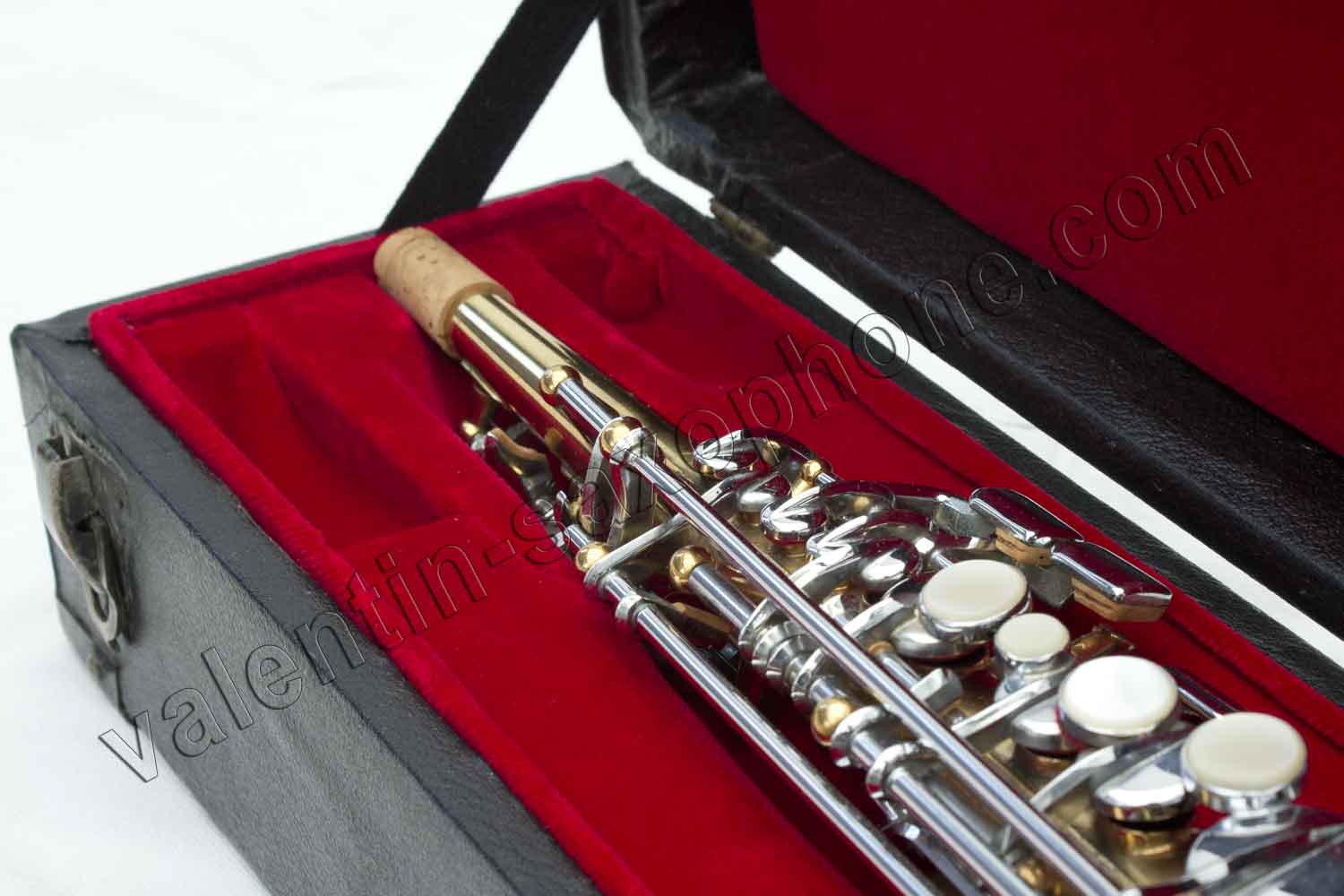 Prince Selmer 26 goes back home.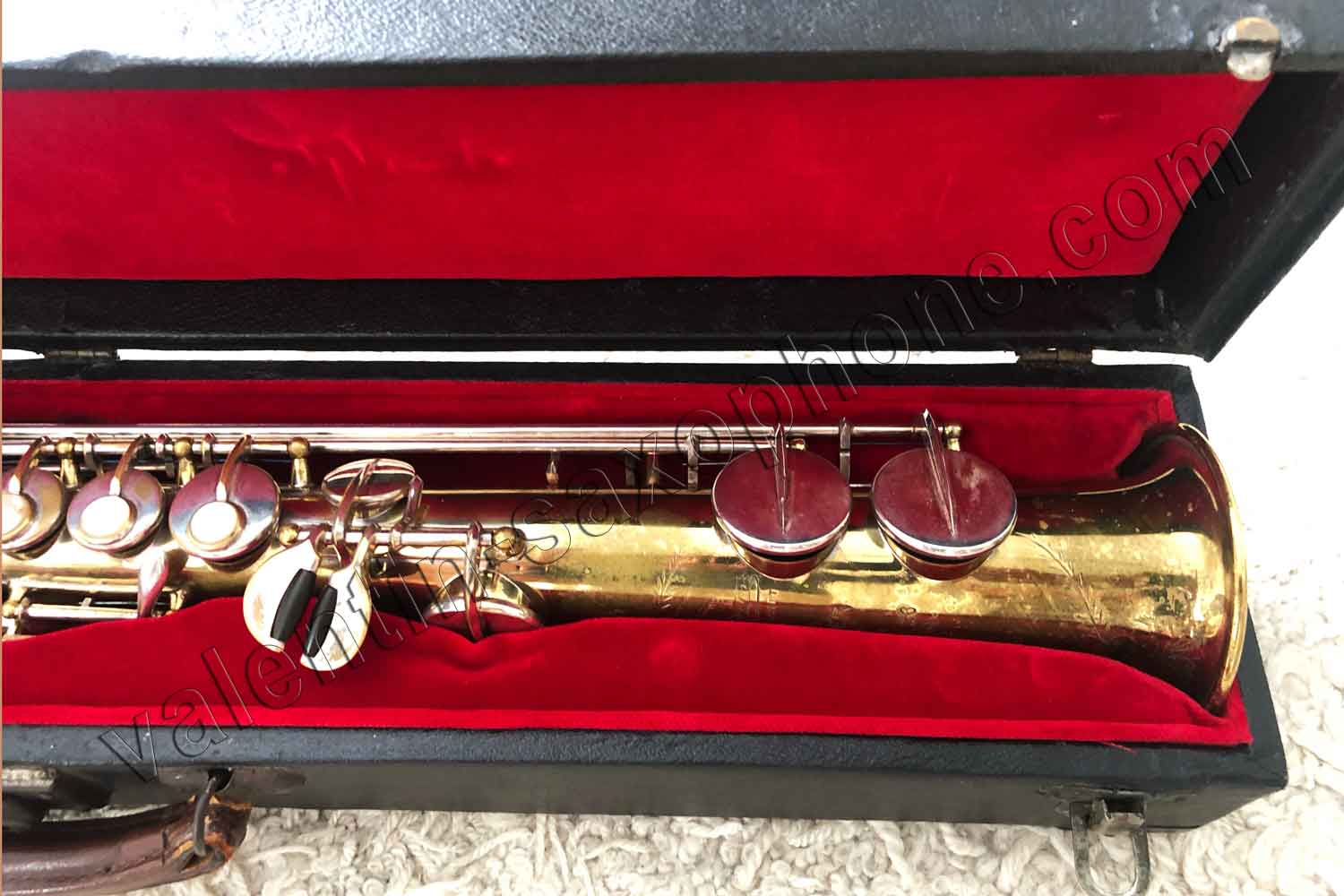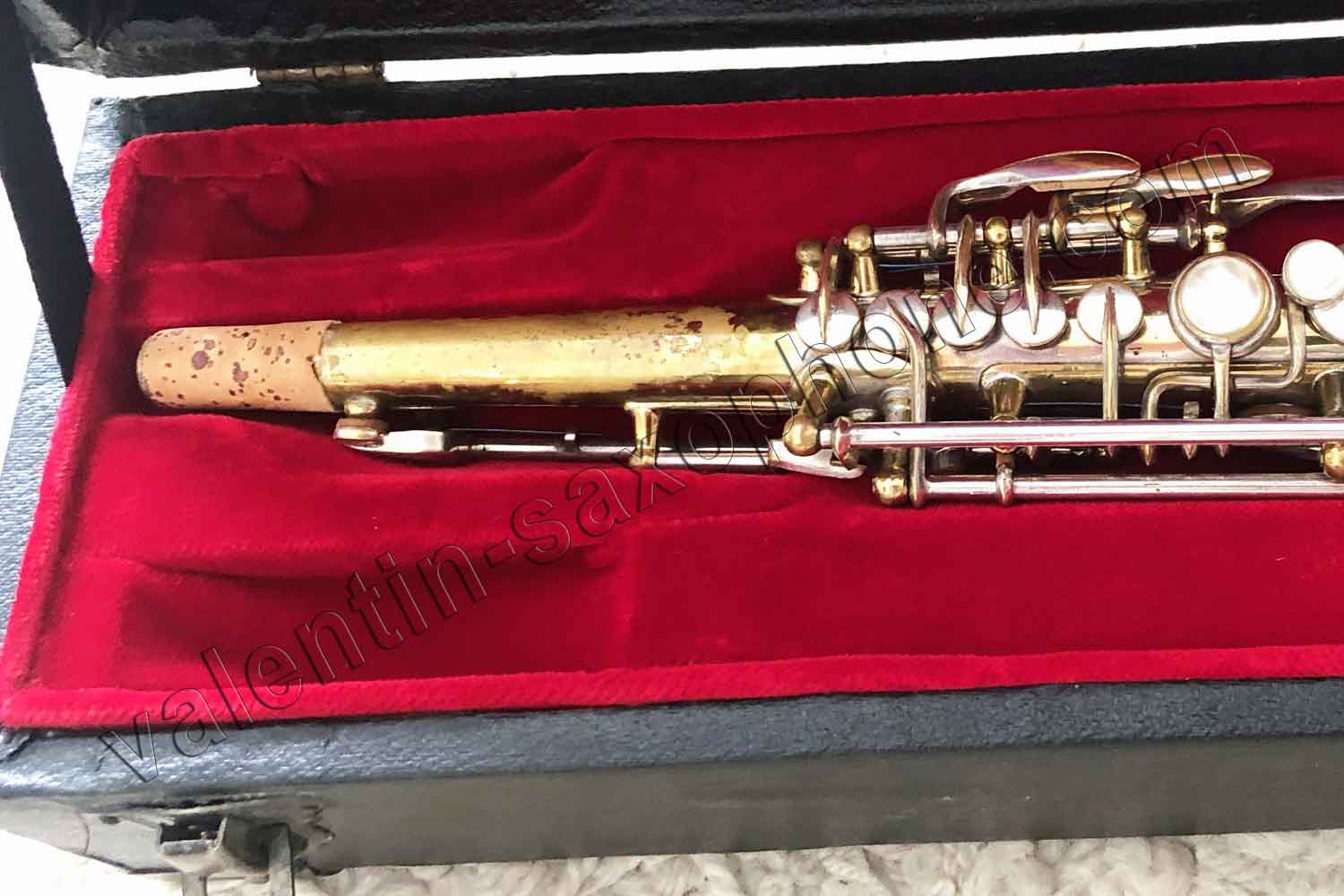 Soprano Selmer model 26